We ask James McNeill, Business Development Manager for InStyle Direct his views on the London property market and the best way an investor can maximise their returns.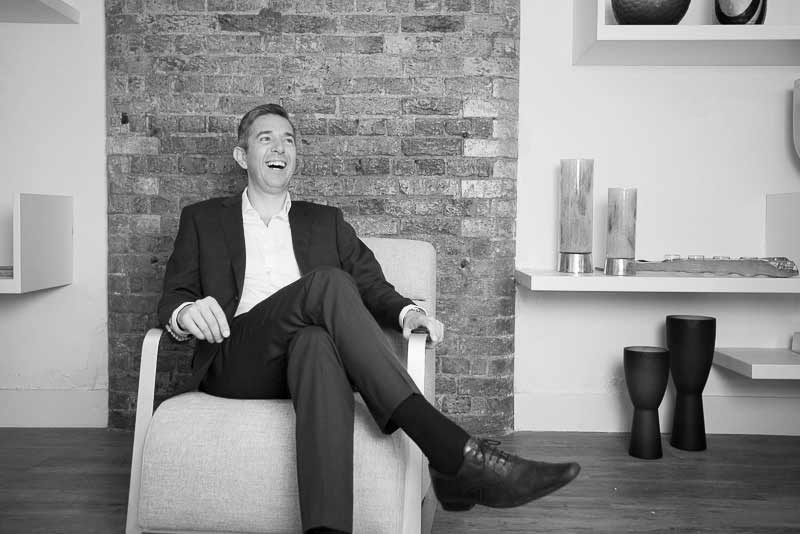 Q London property has made the headlines since Britain's decision to leave the European Union. Some pundits are saying that the market is washed-up and that buy-to-let is having a famine. Others are saying it's still a great time to invest. Since you are working at the heart of the property market, what is your opinion?
Sometimes it all depends on which agent or client you speak to! Seriously though, I don't think anyone is in doubt that the market has changed considerably.
In my view, property in London is always a good investment as long as you're in it for the medium to long term. Outside influences may make property prices fluctuate and cause investor jitters, but with its enviable global and economic location, reliable regulations and established brand mean that demand will continue to grow in London. The population is expected to rise by 10 million in the next 25 years taking it to 74.3 million by 2039, according to the Office for National Statistics. In addition, the Royal Institution of Chartered Surveyors (RICS) has predicted that 1.8 million households will be looking to rent by 2025; that leaves a critical shortfall in housing stock. It also shows that people will always want to live and work here.
In terms of the London lettings market, acceptable rental yields for landlords are becoming harder to find although some Landlords are getting 5% in emerging locations like Colindale's Beaufort Park and on the South Eastern fringes of London. We know of quite a few investors who bought in Ealing back in 2014 as they knew that Crossrail is coming, they have seen large capital growth. Savvy buyers are looking towards locations like the new HS2 route or they are holding their deposits for longer until their desired developer releases the first phase of a new development in one of London's many new regeneration areas like Nine Elms. Of course, offering your rental property furnished to a high standard will always help. Be warned however, there are plenty of furnishing providers (including unregulated estate agents that have diversified their services) offering 'good deals' that end up anything but badly. Poor service or damaged items can ruin a relationship with tenants and end up costing you more in the long term. It's always best to go with a furnishing provider you trust.
That's why we've expanded our London team so staff can work with specific developers, get to know the properties well, plan more easily and provide a dedicated service. We also have dedicated furnishings personnel working in Hong Kong, Singapore and Malaysia, speaking Mandarin, Cantonese, Malay, English and some Spanish when pushed! Their role is to liaise with clients in their own time zones and at their convenience. It's all part of a wider service that helps landlords to make the most of their rental investments in a competitive market.
Q Why is it important that your property is well designed when it comes to selling and even renting it out?
A well-dressed property with well-proportioned furniture is extremely important. First impressions count; buyers and tenants make up their minds (subconsciously) within 60 seconds of entering the house. So if we can help a prospective buyer or tenant to visualise the space by incorporating furnishings, especially in London where space is at a premium, then this will dramatically increase the chance of deal.
Many landlords opt for the main items of hard furniture, such as sofa, coffee table, dining table and bed. However, I know from experience that added accessories such as cushions, rugs, artworks and mirrors give a property an edge over the rest. Buyers and tenants will opt for the best property their budget allows. Apart from the obvious factors that will influence the decision, such as location, price and size, they are looking for a lifestyle. A well-designed home with on-trend interiors shows just the kind of aspirational lifestyle that potential buyers/tenants are seeking.
We know it's easier to sell or let a fully furnished property as opposed to a blank canvas. A recent study stated that 93% of successfully let flats were furnished and that professionally-styled properties achieved an 8.1% sales premium over unfurnished properties. Furthermore, letting agents tell us that unfurnished properties take 30% longer to let.
For a rental property, the focus should be on maximizing space and providing good storage especially in the kitchen and bedrooms. From experience, if the property caters to the tenant's needs, they are very likely to rent it at full asking price.
For sales, we ask investors, particularly those with older or period properties, to consider how the space flows and if it needs updating. Sometimes making changes can dramatically increase the asking price of a property and help it sell quicker. Your local estate agent's opinion can be valuable but if they are in a hurry to get a sale it might not be in your best interests. We can help. We'll look realistically at the property from an investors' perspective and, without bias as we are not involved in the sale, tell you if improvements will make a difference.
Q How would you differentiate your services from your competitors?
We are not too large that we can't give great customer service; fast response times and design-led furnishings including in-house manufactured soft furnishings and window dressings is a winning combination for both the client and us.
Our furniture packages have always been designed in-house from the very beginning with our own soft furnishing and accessory collections. We can react quickly and completely transform a property in a day and as a result 85% of properties let within 48 hours. We always consider style and trends, quality, competitive pricing and longevity and we know our packages offer value for money as well as impressing prospective tenants and buyers. The fact we have zero returns also speaks volumes about the quality of furnishings. We genuinely make it our business to maximise landlords' returns on their properties.
Q What would your forecast be for London property market in the next 12 months?
I expect London property prices to increase very slightly except for the prime central market which will decrease slightly providing some great rental opportunities. It seems the super-prime market is still having difficulties. Re-mortgaging is tougher now and tax and buy-to-let mortgage changes will dictate here but with the number and quality of new developments in areas of urban regeneration, there are still plenty of opportunities that make good long-term invesments.
Q What would your advice be to a landlord for a quick let at an appreciated rental return?
I would recommend providing window dressings and furnishings so your property looks its best. Our in-house teams can complete a two-bedroom apartment installation in just one day; transforming an investment property into an inviting home for a professional tenant.
Q Does a landlord really need to worry about keeping his/her tenant happy?
Yes, if you want a professional tenant who will look after the property and want to stay there! By providing good quality, on-trend furnishings your tenants will feel valued. Our high-end furnishings, in addition to being comfortable, are robust and provide great value for money. You may think you can do it all yourself, but considering the various different places you would need to go to and the long lead times you have to wait for larger items and window dressings, then there is the installation side which all adds up in terms of time. Getting a professional furnishing package in place is a lot less hassle and can even work out cheaper in the long-run. Corporate tenants generally expect a property to be professionally managed – in some global firms they will not rent a property for one of their executives without it. So, making sure any maintenance repairs are carried out efficiently and being reasonable when reviewing rent increases are a must for keeping tenants happy too.
If you would like to see what our furnishing packages can do for your property portfolio, then get in touch.