Transforming a property into a beautiful living space is what InStyle Direct does best. Since the company was founded in 2004, our process for providing design-led furnishing packages has been honed to a fine art.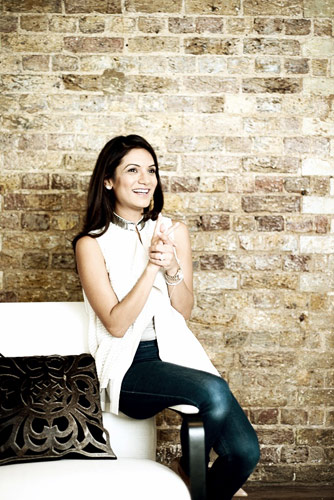 Mansi Mehra joined the company in 2011 bringing with her a passion for property and a background in interior design. Mansi's creative vision and business flair has helped provide winning furnishing packages that enables rental property investors, developers and homeowners to maximise the full potential of their properties.
Q: What changes have you made to the furniture packages and why?
Mansi: Furniture packages have definitely evolved over the years and we like to think that we have helped drive that change. With so many new property developments and high demand across London from tenants with good budgets, there has been a gap in the market for good quality, well designed, affordable furnishing packages.
Currently, there are two packages offering different price points; they are flexible which helps landlords customise the inventories to find the perfect pack for them. For example, Studio style units have special inventories that include upholstered divan bed bases and headboards in order to save space. Another interesting addition, is the Media packs. Tenants are quickly drawn to a property that comes with the latest gadgets which gives landlords the edge. InStyle Direct has made a success of helping its clients' properties stand out in a development with 85% of dressed properties letting within 48 hours.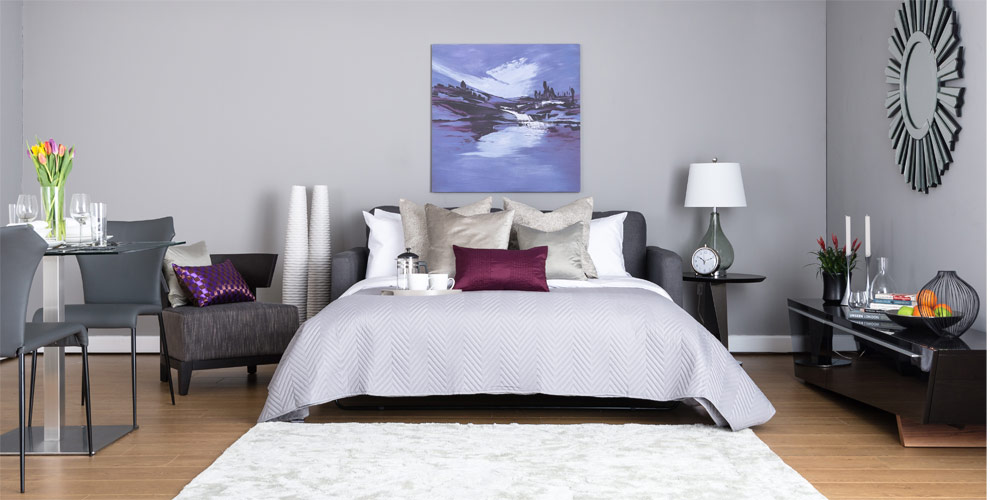 Q: When a range changes what factors have to be considered?
Mansi: A lot of research is carried out. The key factors that are taken into consideration are: style and trends, quality, competitive pricing and longevity. We know the packages we put together offer great value for money as well as impressing prospective tenants and buyers.
Q: How do these packages compare in the marketplace?
Mansi: I believe our packages are market leading both in quality and design. Not many companies are able to match the quality that we offer in our Gold packages and this makes them great value for investors.
Q: How does the design team research the changes, trends and suppliers?
Mansi: We are always on a hunt for new designs and new designers to ensure the packages are cutting edge and of the highest quality. The design team visits exhibitions all over the world to stay ahead of trends. Personally, I keep a keen eye on sourcing new furniture designs as well as accents such as cushions, throws and artwork.
Q: There is a new range, how has it been enhanced and how will these enhancements benefit clients?
Mansi: The new range is a result of client demand for schematic furnishing. We have created three different colour palettes based on the core furniture enhanced with soft furnishings in complementary colour accents. Landlords and sellers will be able to preview these looks in the gallery. Images of a pre-styled apartment in different colour schemes help landlords to imagine what their own property will look like before choosing the package that is right for them.
Q: How does the team decide what should be included in the packages?
Mansi: We have carefully devised inventories, based on our experience that fit most properties perfectly. However, if an apartment is particularly small our designers raise this with the landlord and find a design solution that still shows the property off to its best advantage. The team is always happy to provide this service as well as advising on which packages will best serve the client's objectives. The names of the packages are a great indicator too, for example the high-end properties must be furnished to justify the rent they demand, so this leads us to recommend the Diamond package instead of Gold. Of course, we are totally open to upgrading or removing items from a package depending on the landlord or developer's requirements.
Q: Can you offer any advice to landlords and developers on how to pick the right package type and colour scheme for their property?
Mansi: All our packs are based on neutral schemes making it very easy to pick the colours for furnishing. A well-lit apartment with light walls and kitchen units can take darker schemes whereas a small or darker space should be given a lighter furnishing scheme. If the landlord isn't able to assess the property, for example if they are based abroad, then the business development team can go to the site and take the necessary pictures for the design team. From these, the designers can guide the landlord through colour choices and furnishing that will maximise the property's potential.
If you would like any advice on choosing the best package and colour scheme for your property, get in touch with the team today.