Design Director, Mansi Mehra discusses balancing Return on Investment with high style
My design team ensures each of our furnishing packages stay ahead of interior design trends as well as being good value for money. It all starts with design and fashion seminars and exhibitions. Each member of the team has an interest in art, world culture and travel, and being a mixture of different ages means they have a different approach to these sources of inspiration. The results are an edgy creative process where upcoming trends are sketched out for the year ahead and mood boards are shared with the manufacturers.
The team uses reliable and well-known suppliers that it has worked with for many years; suppliers that it trusts to produce quality, hard-wearing furnishings, so much so, there's a minimum one-year warranty on furnishing packages. The process is streamlined by buying straight from the manufacturers and site visits ensure the quality is not compromised at any stage.
I am proud to say that the furnishing packages are not off-the-shelf collections. They are put together with care and consideration, they have been tried and tested for comfort and durability. In fact, new batches of sofas and chairs are subjected to day-to-day use in a home for weeks before they are even considered for inclusion in a package. So good manufacturing links and knowing how the furniture will respond to use by a tenant or homeowner gives me great confidence in our packages.
Another important factor is an understanding of the client's investment strategy. The design solution has to be timeless and impressive, regardless of whether the client is planning to rent or furnish their own home. One client commented that: "Furnishing my property to such a high standard has really set it apart from other flats in the same building." This was backed by the agent who also commented: "The apartment let within 24 hours of coming to the market… The furnishings and dressing of the property definitely played a large part in this."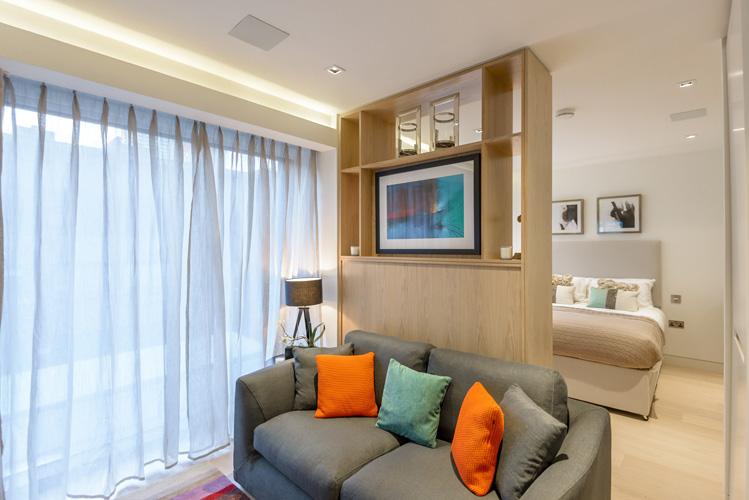 I know that on-trend properties are easier to let, attract high-end tenants and generate the maximum return on investment. However, trends by their very nature are transitory which doesn't fit comfortably with long-term investment.
The solution is offering a core furniture package that focuses on quality and stays neutral in design. Trends are then introduced by accessories refreshed seasonally at a minimum cost. The result is the great mix and match option for the landlords who want to stay ahead of the curve without compromising on practicality, durability and cost. It's why I'm proud to be part of In:Style Direct. Adding the wow factor to timeless furniture has been our USP since the beginning.