May Design Series 2015, hosted recently at London's ExCel from the 17th to 19th May, showcased more than 500 interior and furniture brands and featured the very best from the world of design. The design team at InStyle Direct left the show feeling both inspired and excited about the trends seen at this leading industry event.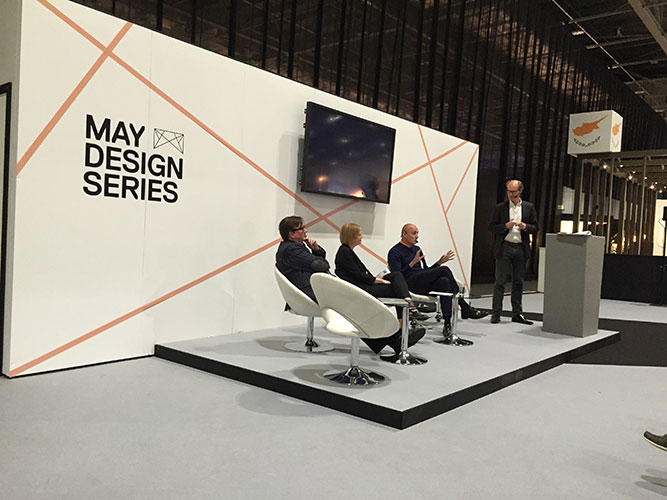 May Design Series 2015: Seminar on 'Can compact living solve the housing crises.' Hosted by Will Gompertz.
Within the five sections (furniture, kitchens/bedrooms/bathrooms, décor, lighting and DX) were smaller exhibitions: the Fabric Pavilion, Artisans of Light, The Designer Makers, New Design Britain and Fiera Edit. Taking the festival by storm was the metal finishes trend.
Chrome, nickel, stainless steel, gold, brass, bronze and copper can add a touch of opulence to any room and lend an interior a strong industrial vibe depending on the finish of the metal. It's a versatile look that transcends the seasons.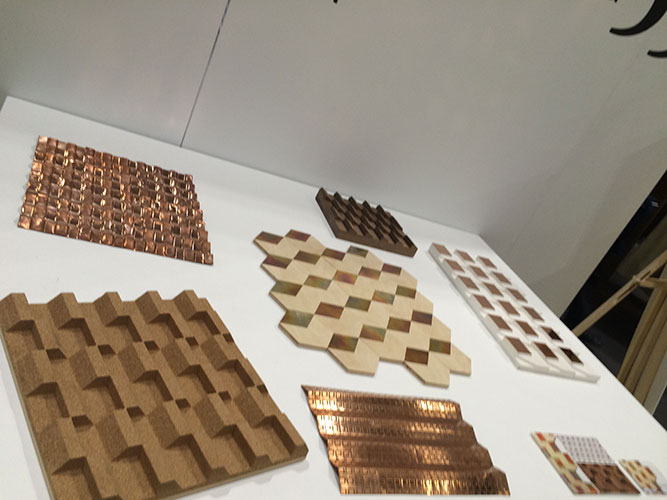 Spring/Summer 2016 colour trends
Two of the four forecasted key colour trends for Spring/Summer 2016, Tropic and Brink, were brought to the exhibition by Birmingham City University with Global Color Research and digital wallcovering brand Tektura. They explore the natural world and the depth of colour in different environments.
Tropic expresses the diversity and exuberance of Equatorial countries, where rich exotic flora and fauna influence colour, pattern and material. It has the power to uplift, excite, calm and comfort at the same time. It will no doubt be a source of inspiration for architects and designers in the materials, hard and soft surfaces, lighting and glass finishes they use.
London property landlords normally opt for neutral tones and softer hues, and our projects usually involves use of lighter tone fabrics and soft furnishings, which is pleasant to the eye and provides any space a serene aura. We are sure to explore the soft colours of the palette in our upcoming projects.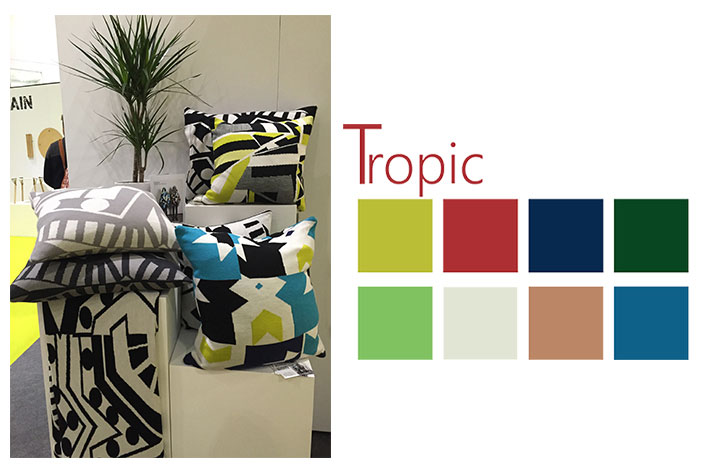 Brink offers a reference of classicism and heritage. Earthy shades complement the rich reds and oranges and are calmed by light green. It is warm, soothing and appealing; we'll no doubt see its influence in interiors throughout 2016.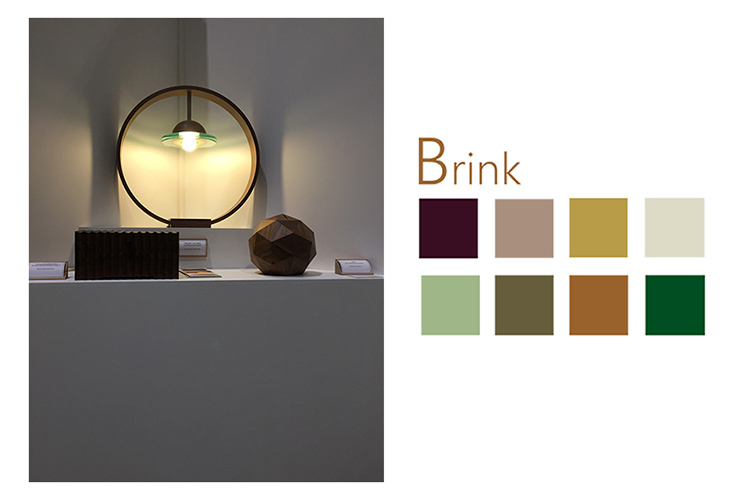 The colour palette is diverse and has some bold picks, however our designers love diversity and are always eager to make a statement through their design. This year we intend to incorporate these colours in our furnishing packages.
Detail and desire
Fabric took centre stage with Fifi De Lyon's stand. The tactile range of plain and woven leathers, hair-on-hide rugs, cushions, fabrics and lighting covers delighted visitors. Texture is a great way to add interest to neutral colour schemes and offer those all-important finishing touches when dressing a property to sell or let. You will spot these trends in our bespoke designs.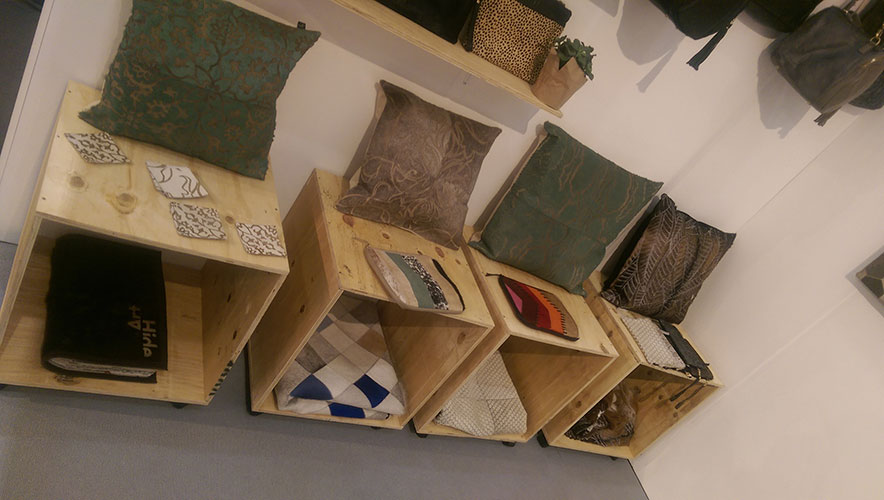 Equally impressive was Charlesworthy's functional art that combines innovative production techniques with quality materials and craft. The results are sophisticated yet simple, striking yet timeless. See how InStyle's home staging service makes best use of statement pieces such as these.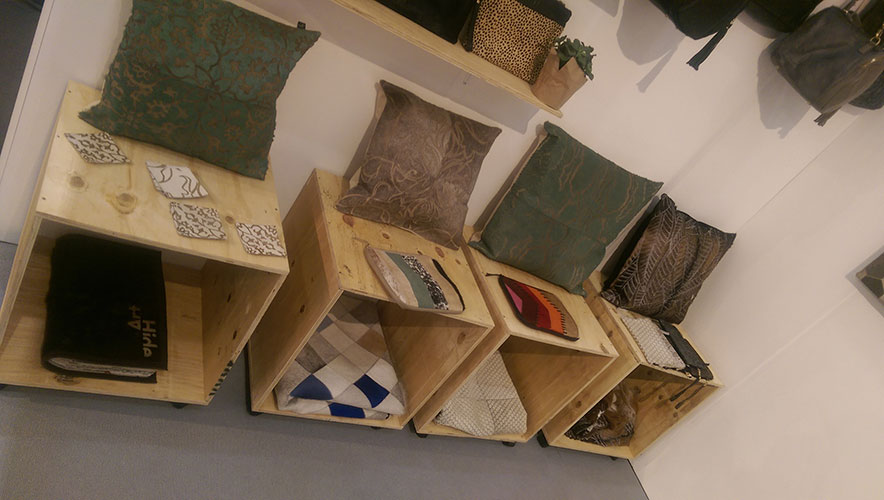 Lab-Laborium's handcrafted tables, benches, stools and consoles delighted too, offering classic design with a modern twist.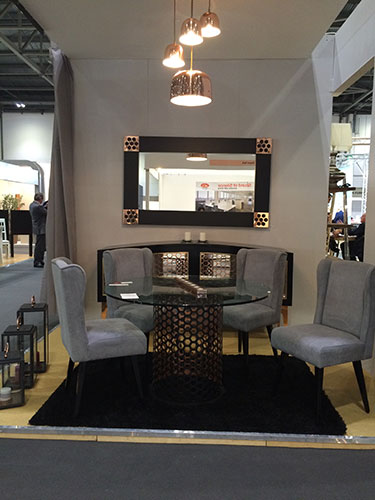 For unique pieces, Wilde Java is hard to surpass. It has been on the team's radar for a while, being one of the premier importers of handcrafts and furniture from Indonesia, India, China and Thailand to the UK. Handmade pieces use reclaimed wood such as teak, Indian rosewood, mango, tamarind and suar and recycled steel, aluminium and glass. They are practical, rustic and utterly beautiful. Our designers couldn't help but spend time at the stand, finding inspiration for upcoming projects.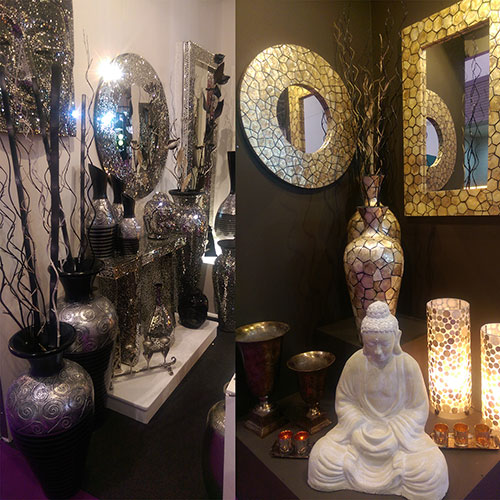 The stand that truly surprised and captivated the design team however, was Temple & Ivy. Quirky and stunning lamps bring personality and humour to any living space. Inspired by nature and birds and forged in Somerset using traditional cold cast bronze resin and carbon fibre, they are a fantastic example of design innovation. They also make a memorable statement piece when staging a home for sale or rent.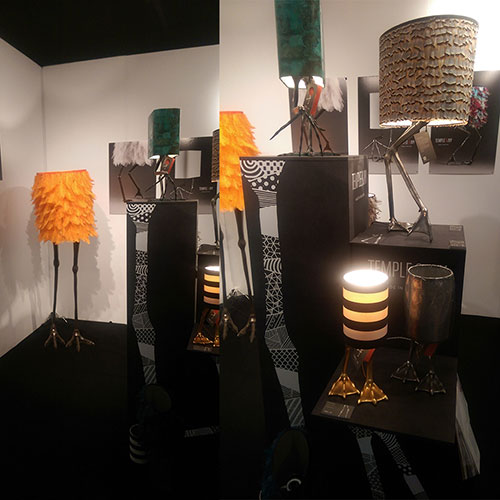 Lastly, on the subject of details that acted as a cherry on top was the Artisans of Light area, showcasing a variety of eclectic handcrafted collections that were bold, beautiful and bespoke. Lighting can subtly pull a scheme together and dictate mood, it should never be overlooked by an experienced interior designer.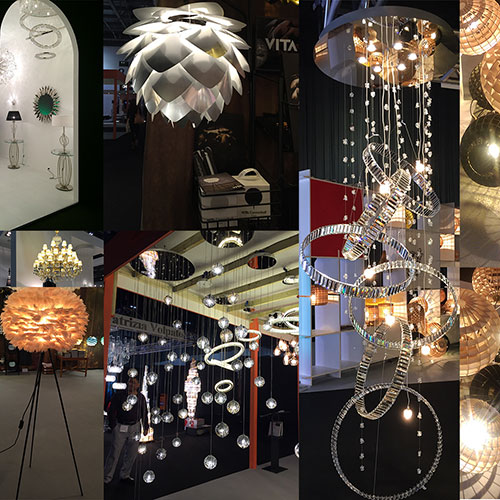 Sorry to leave
The May Design Series was a fantastic source of inspiration for us. The show was bursting with creative talent, new materials and concepts that will inform our creations for 2016. We left thrilled and inspired, raring to work with new trends and new materials to bring the best from the world of interiors to your home.