With an unprecedented number of new developments coming to market this year, you have to ensure that your properties stand out from the crowd in order to make the right impression and achieve their best yields.
We at InStyle Direct have a legacy of success in this area with 85% per cent of our properties being let within a week of coming to market. As Design Director, Mansi Mehra notes:
"The company continues to transform and refine its
furniture packages
that start from as little at £1,950+VAT. In particular, the Diamond packs, previously known as the
Exclusive
packs starts from £3,250+VAT and are perfect for staging everything from a show flat to a rental home. While the core furniture in the range* has always been of the highest quality, the focus is on durability to ensure value for money, so much so, there have never been any returns on hard furnishings. That isn't to say the packs are uninspired utilitarian packages. Far from it, design details such as piping on sofas and upholstered headboards add interest while the accessories pack is hand picked based on colour and style trends to appeal to the discerning tenant. Not only have the packages been put together by design professionals to look amazing while being affordable, the team knows both developers and landlords appreciate that their apartment will not look like any other on the market."

Daniel Novitt at L&Q comments on the product durability:
"I've worked with InStyle for the last 6 months and have never had to have anything returned, I have colleagues who have been using their services for longer and they haven't had to send anything back either. This shows how great the quality of their items are."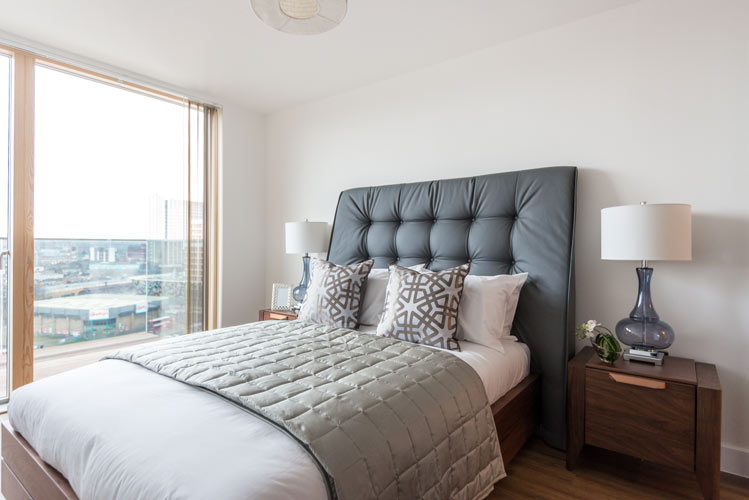 It's a formula that works. An unfurnished property can take 30 per cent longer to let than a furnished one. The main reason being that potential buyers and tenants are better able to visualise the space and see themselves living in it.
InStyle Direct offers well thought-considered furnishing packages and bespoke design solutions that maximise the appeal of properties. Tailor-made packages are also available, hand-picked by the designers to fit the individual design needs of show flats. One of our A Tier developer client comments:
"The tailor-made services are of the highest quality and fit this development's needs. The team at InStyle Direct are really helpful and understand the requirements of our customers. The turnaround can be as fast as 48 hours, the show flats are always presented to an incredibly high standard when they are finished and sell easily to high-end buyers." – Andy Georgiou , Barratt London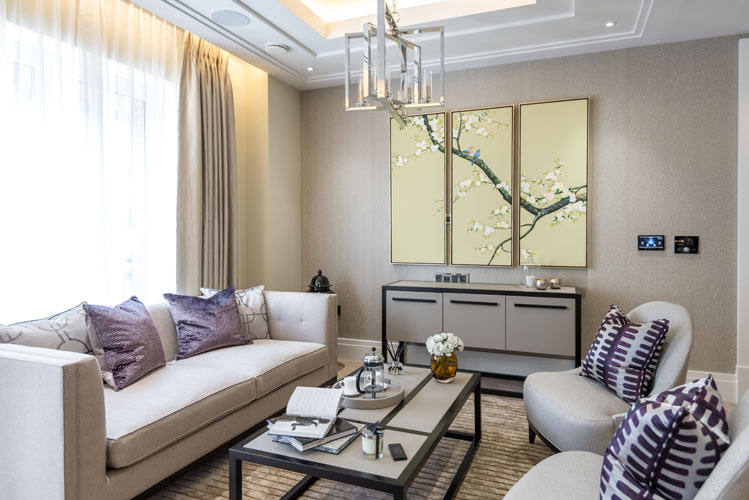 Clients make good use of the different services we offer: a2Dominian for example make best use of a mix of Gold and Diamond packages throughout blocks of developments to boost the letting potential. The client comments:
"InStyle Direct has been brilliant at providing high quality, on-trend furniture packages at affordable prices. The friendly team really know how to show an apartment to its best advantage and the properties they furnish always let out quickly." – Shantha Weerasekera, a2Dominion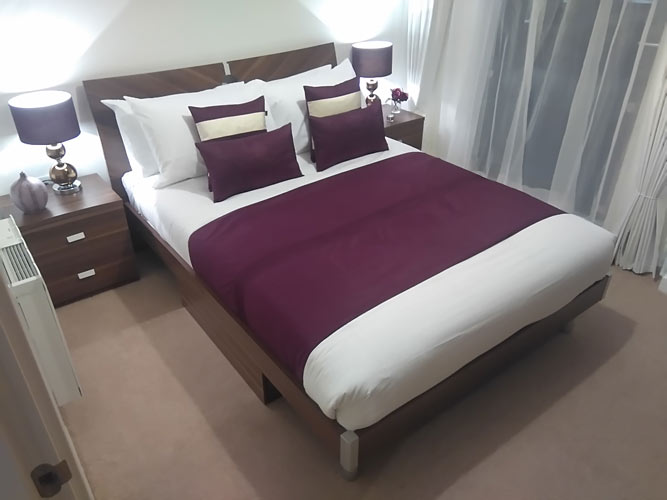 In addition to Barratt London, L&Q and a2Dominian, InStyle Direct has furnished many rental investment properties on behalf of clients who have purchased apartments from developers such as Berkeley, Bellway, CIT, Linden, Lend Lease, Network Living and Crest Nicholson to name a few. Homeowners and investors tell us they love the quality and finish of the furnishings and they value the speed of the service and competitive prices.
Over the last few years, InStyle Direct has furnished 2,000-3,000 individual units and has had the pleasure of working in some of the most prestigious developments across London including: Kew Bridge, Trafalgar Place, Parliament Reach, Tower Bridge, Hyde Park and Kensington High Street. Business Development Managers James McNeill and Mark Parry agree, buyer interest and a quick sale rely on: working with the agent and client to provide the most appealing inventory, dressing the property with style and accessories to help it feel homely and its presentation – using different décor, colour and furnishings to help it stand out from other properties within the same development.
The company is now focusing on furnishing properties at the following developments: South Quay Plaza, Chiswick Gate, Beaumont Court, City Mills, Thurston Road, The Panorama, Saffron Square, Goodmans Fields, Woodberry Down and 250 City Road. It has no plans to rest on its laurels though. As Mansi says: "We are all firm believers in updating the products and providing a furniture package that is design-led as well as practical. For example, with space being at a premium, the buyers always consider furniture with storage. The latest collection will follow the trends in wood finishes and style but not compromise on practicality and longevity. Upholstered bed bases with gas lift storage mechanisms are a current favourite for upgraded packs."
Tenants and buyers appreciate the thought that has gone into fitting the apartments to their lifestyles, with space and labour saving devices being the new USP. James believes that this year: "Home control systems that give the user fingertip control of lighting, curtains, entertainment and climate", will be what tenants and buyers are looking for. As any landlord and developer knows, staying one step ahead of what trendy, high-end tenants and buyers are looking for. Mark notes that: "No matter how busy this year gets, the same priority will be given to strengthening existing relationships and forming new ones to ensure the end results are as excellent as they have always been."
So developers and landlords take note, with a large number of developments due to come to the market this year, how are you going to make yours stand out from the crowd?
If you would like to discuss the furnishing packages available or a design service to make your apartment a showstopper, contact the team today.
*A typical pack comprises: sofa, easy chair, dining table, dining chairs, coffee table, side table, bed, mattress, bedside table and bedside lamps. Additional packages are also available.