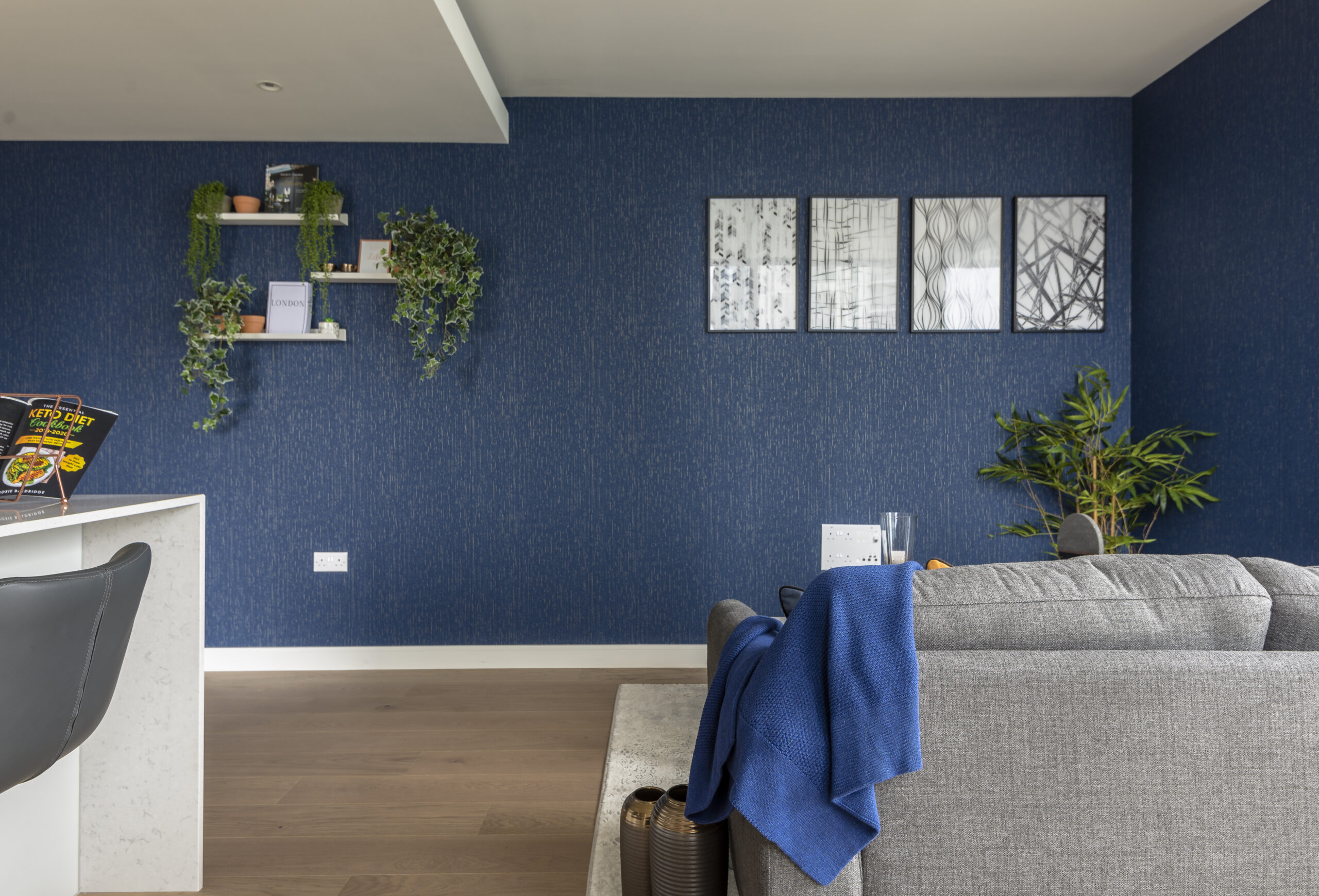 Ideas for updating your home this year
Designing your interior is about so much more than simply following the latest home decor trends – and more and more we are seeing homeowners wishing to develop their own sense of style. 
But if you are looking for a little home design inspiration, the start of a New Year and indeed a new decade is the perfect time to update your home and introduce new ideas, colours and fabrics. So take a look at what we think will be some of the key interior design trends for 2020 and pick the elements you love to help you decorate and furnish your home.
The colour blue
Classic Blue is the 2020 Pantone Colour of the Year.  It's a calming and classic shade that's perfect for furnishings but also, when used as an accent colour, it creates a modern feel so is perfect for soft furnishings and accessories.  We've been using this colour in our interiors for a while and it's perfect for adding a pop of colour in an otherwise neutral interior.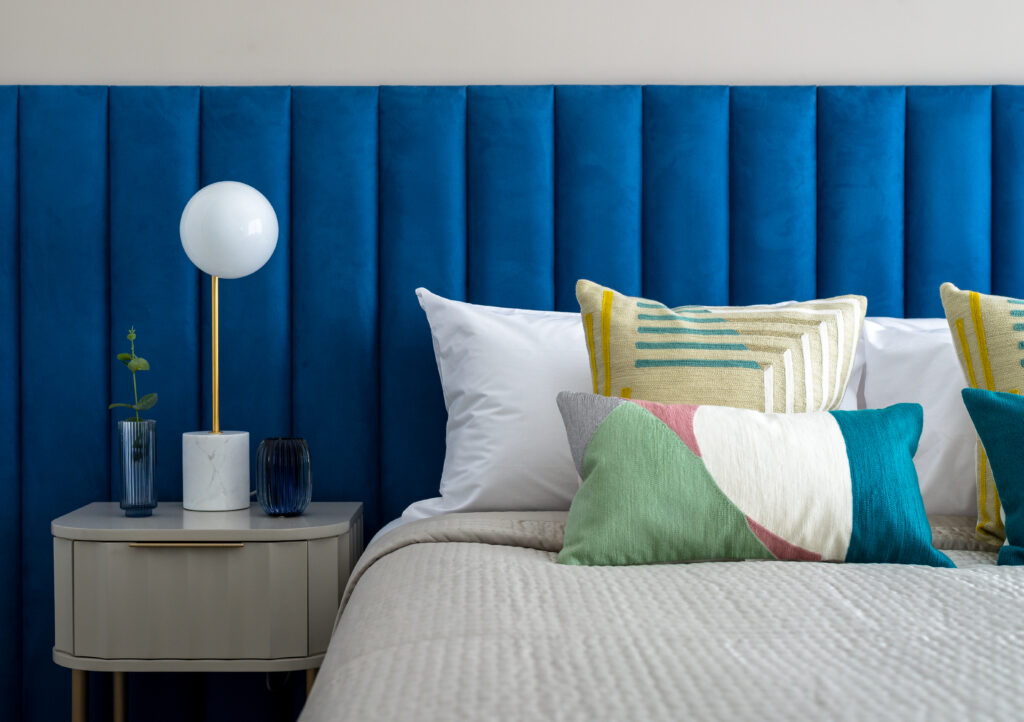 Sustainability
Whether we are buying clothes, bedding or furnishings, we are all looking to make more sustainable choices.  This could be by opting for more sustainable materials, by recycling or upcycling or by buying better quality items that are really built to last.  Recycled materials (such as glass and wood) offer a truly bespoke look and also help to minimise our impact on the environment while antiques and salvaged items have been popular for many years and again help to create a true sense of individuality.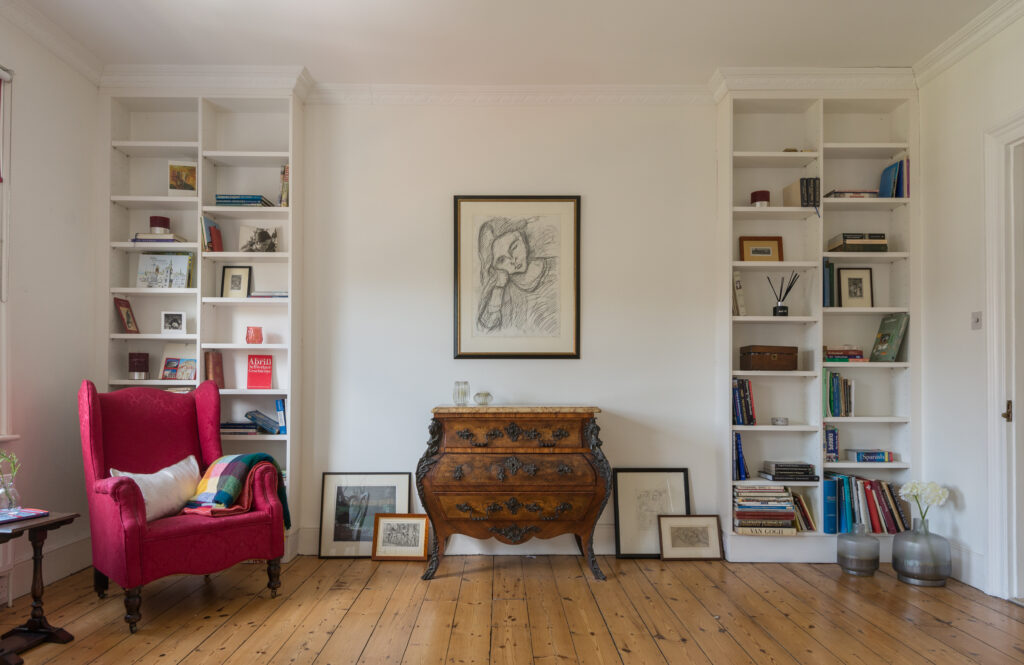 Simple, structured lines
The simple, structured lines of Scandinavian design are still very much on trend.  Think uncluttered styling, with a soft, neutral colour palette.  The aim is to create a comfortable, warm home using the highest quality furnishings you can afford that will stand the test of time. This look is about creating a warm, inviting space where you can relax – away from the icy weather outside.  Colours are neutral but with a touch of warmth using different textures for soft furnishings such as throws and cushions to enhance that cosy feel.
When it comes to colour choices, go for soft, natural tones such as greys and blues together with accents of warmer pinks, teals and browns or perhaps a darker accent colour.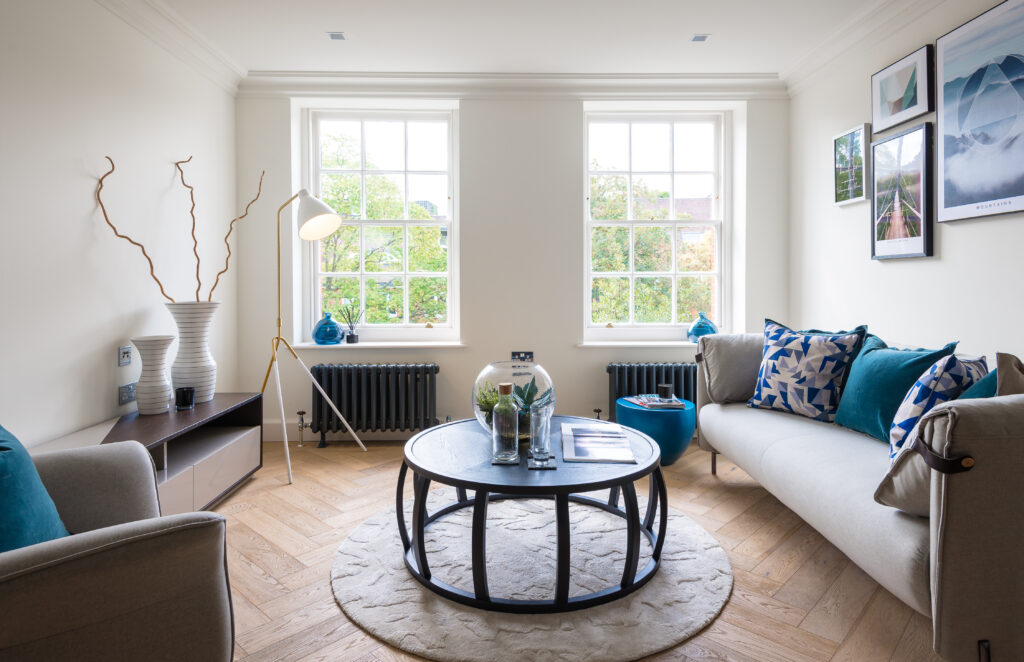 Mid-century minimalism
The trend for mid-century styling remains a favourite.  And this design scheme complements just about any interior, from contemporary apartments to period conversions and even pretty Victorian cottages.  The key to its success is its simplicity – clean, modern lines, simple design, natural woods and fabulous fabrics.
Club Tropicana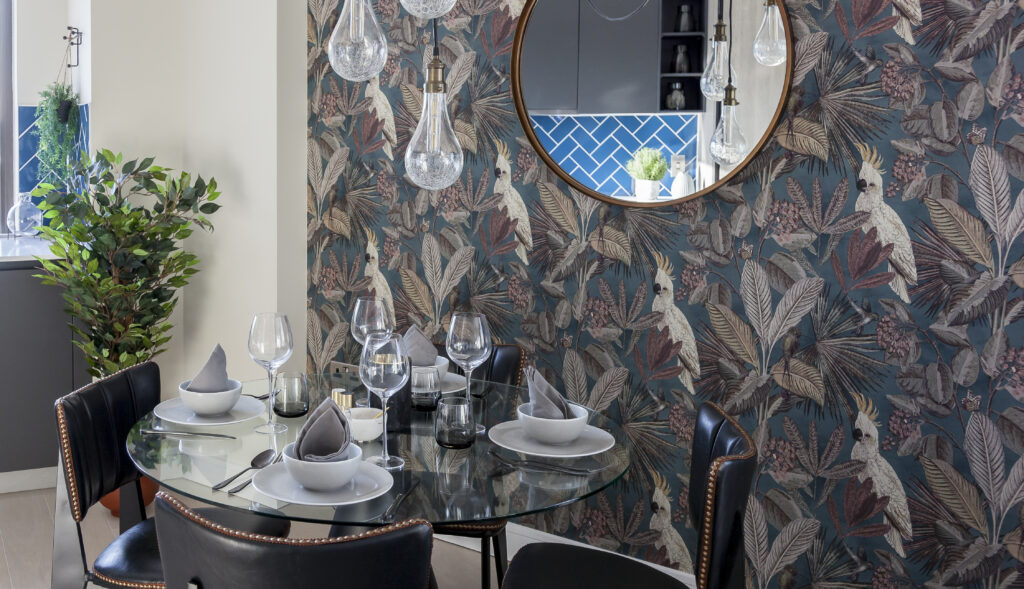 At the other end of the style spectrum is the trend for vibrant, tropical, jungle and botanical prints and again this is another one that is here to stay. You'll find jungle-inspired designs on wallpapers as well as fabrics for furnishings and cushions in a myriad of jewelled colours. It would be easy to go over the top with this one so our tip would be to limit your colour choices – perhaps choose shades of bright green and turquoise against a darker, inky blue. Or mix your tropical design with cooler, simpler neutrals to create a balance that does not overwhelm the room. 
Designs using tropical, oversized palms in succulent greens are a very modern take on this trend and a great compromise if more colourful schemes seem a bit too much for your room.
It's all about the curve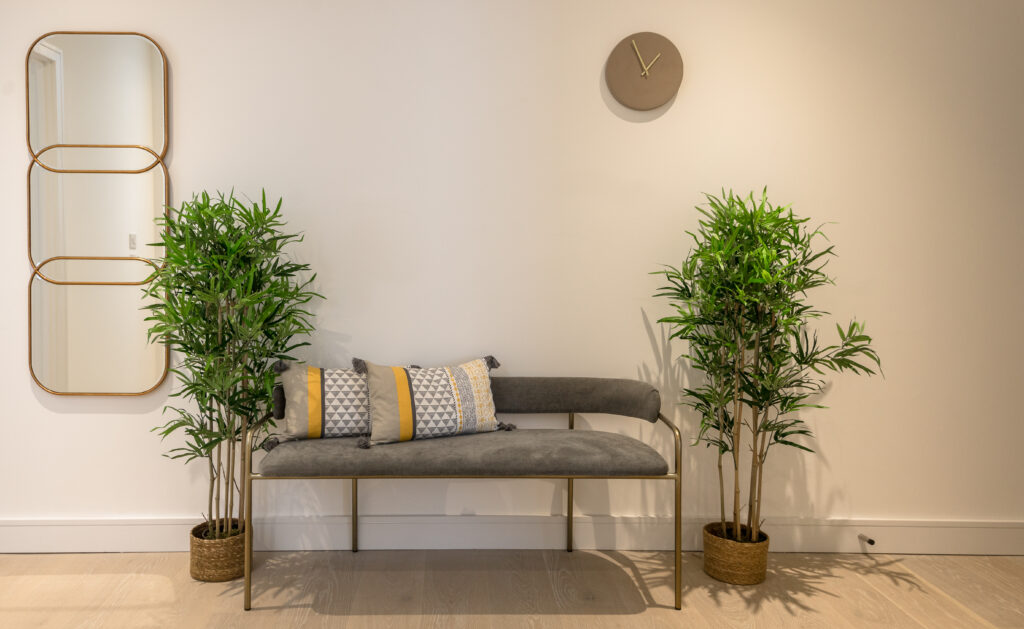 Curves are making a comeback! 1920s art-deco style curves – for sofas, chairs, tables and even hostess trolleys (now there's a 1970s throwback!) are one of 2020's hottest trends.Think soft blush pinks, mint greens, soft yellows and other pastel shades. We are seeing architects incorporate curves and arches into the design of new homes while scalloped designs are proving a real hit for furnishings, textiles and even tiles. For an easy way to incorporate this trend, find a place for a curved mirror into your home.
Texture
With so many of the latest colour trends focused on neutrals or softer shades, the texture is one of our favourite ways to add interest to a room. This year we'll see more of us using layers of different textures to create a welcoming ambience. Using cushions, throws and blankets is one way but you could also go for a table or lamp base in sleek marble or try adding plants and natural, earthy materials such as raw timber, stone or even bamboo to bring elements of nature into your home.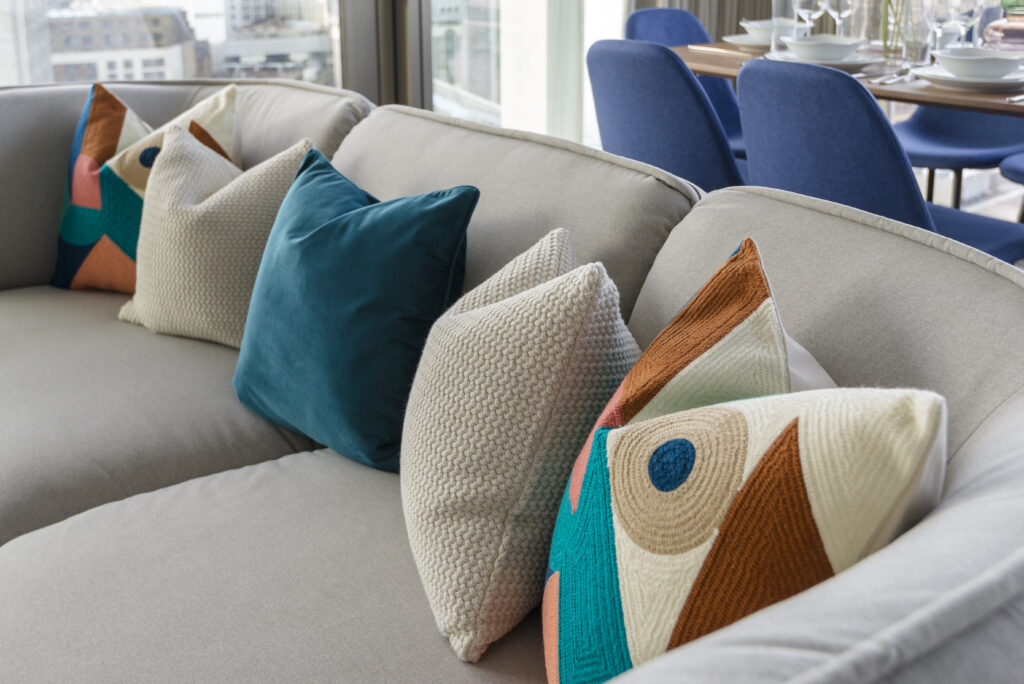 Velvet
Velvet is the fabric to choose if you are looking to make a real design statement. Make a velvet sofa the focal point of your new scheme – it's soft and luxurious, comfy and cosy and perfect to snuggle up in. Pick a jewel colour like a blue, deep rust or pink but make sure it's a colour you'll love for years to come. This is a bold, glamorous look and it's the perfect complement to the 1920s style scalloped designs we mentioned earlier – so it nails several key trends in one!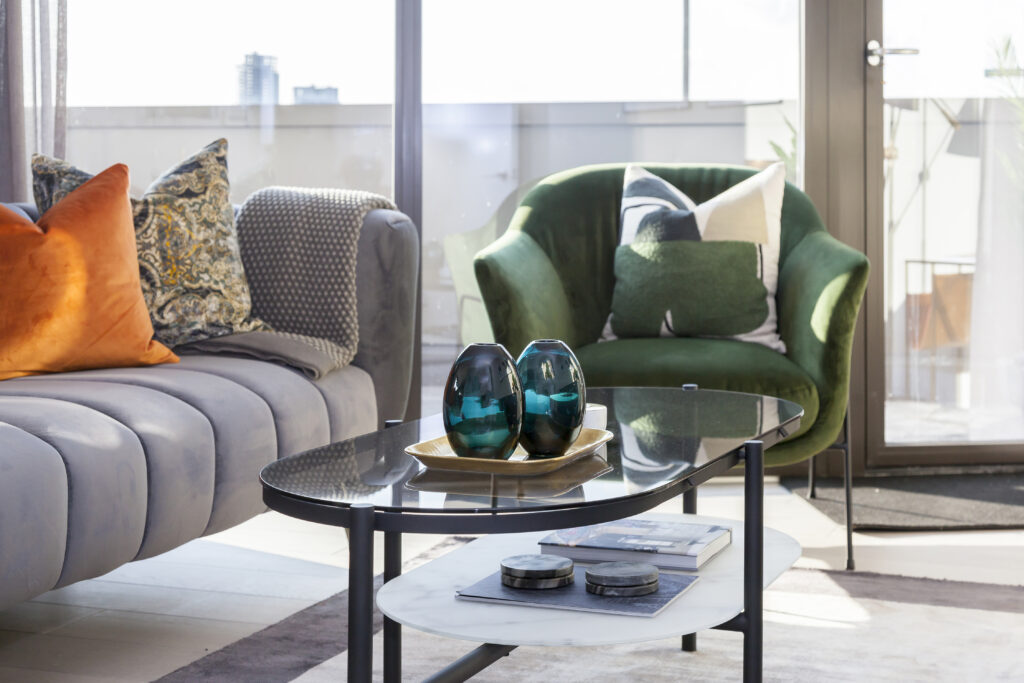 Choose a statement rug
Perhaps the simplest way to update your room is to choose a new, statement rug. From kilims (woven tapestry rugs from countries from the former Persian Empire) to rugs featuring bold, geometric designs, there are designs to suit any colour scheme and interior. And they are ideal for anyone looking to update a room on a budget, making them a good choice for renters.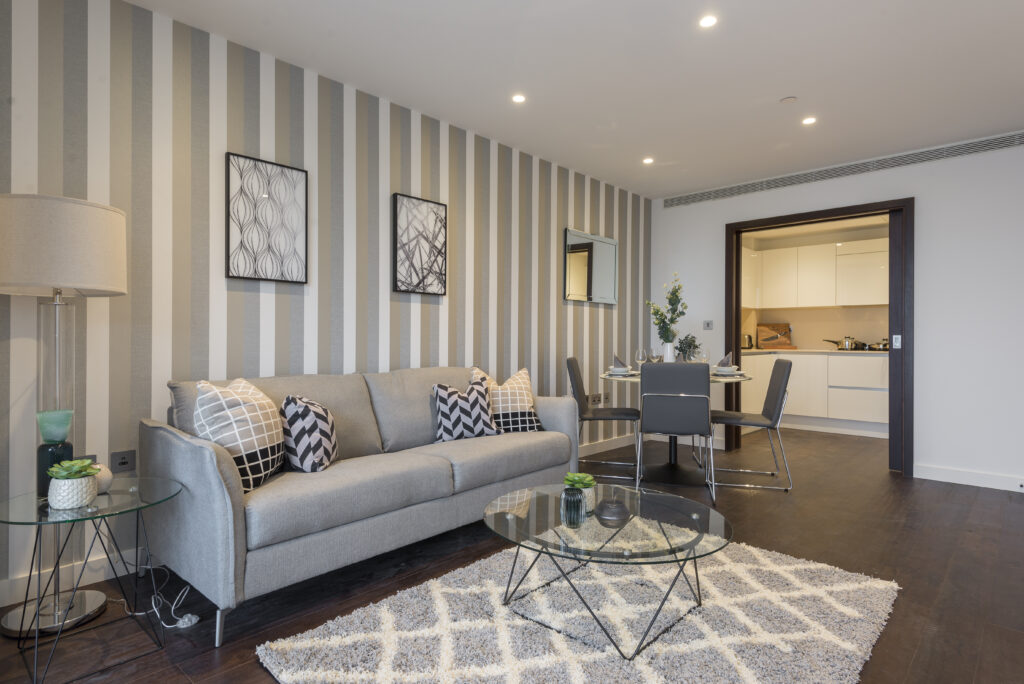 Individuality
If it's hard to see one key trend emerging here, then that's because there is no one key interior design trend!  Our homes should reflect our personalities so should evolve naturally over time. You may choose to flood your home with vibrant colours and detail, or you may opt for an altogether more calming Scandi style and soothing colour palette.
Your home is all about you.  So you decide on the style that reflects your personality. Choose the design trends you love – and ignore the ones you don't!
If you are looking for help with redesigning your home in 2020, why not contact our design team on +442089641966  or email them at info@instyledirect.co.uk to see how they can help?