Lighting your home – transform your interiors with our lighting design guide
Welcome to the first of our new series of Interior Design Masterclass blogs, in which we aim to give you an insight into how designers use different techniques to create a stylish but practical interior for their clients.  We hope to give you ideas and inspiration for your home, but if you prefer to use a designer, you will gain an insight into the design process, helping you get the most from working with an interior designer.
With darker autumn nights drawing in, choosing the right lighting is the focus for many of us who wish to create a cosier look for our homes, so first we'll look at how lighting can be used to create distinct moods, complementing a room's colour palette, size, layout, furnishings and fabrics.
Good lighting for your home – the basics
First, let's examine the three main types of lighting and how they are used in the home. Function and style are both key points.
Ambient lighting: This background lighting provides overall illumination and can be an overhead pendant light, a decorative light, a chandelier or even recessed lights. It could include uplighters or wall-mounted lights to bounce light up towards the ceiling, creating an illusion of extra height.  Central, ambient light should be the focal point of any lighting scheme and be even throughout the room, without any glare.
Accent lighting:  Accent lights create visual interest– this could be to highlight a piece of art, a beautiful ornament or an architectural feature.  The idea is to create a real atmosphere as well as being functional.  Recessed lighting, spotlights or picture lights are all possible choices. 
Task lighting: This is a direct source of light, designed to illuminate certain tasks – reading, computer work or hobbies for example. A desk or table lamp is ideal. The light should be bright enough for the person to see clearly, without straining their eyes. Task lighting (usually recessed or track lighting) can also be used in a kitchen for food preparation or in a bathroom (cabinet lighting or spotlights) when it is needed for example, when applying make-up. 
Our step-by-step guide to creating a new lighting scheme
Many people overlook the lighting in their home when in fact it should be the first consideration, enabling you to create the right ambience and change the mood when you wish.
Making a lighting plan
A few questions to help you choose the right lighting:
How will you use the space?  Will you be using the space for reading, working or watching TV, entertaining friends, cooking, eating, applying make-up or carrying out hobbies and crafts?
Will the kids be doing their homework at the kitchen table? Will you be using the room mainly in the evening or during the day? Will you be using a part of your living room as a study? If so, task lighting will be particularly important.  But in the evening you may prefer a cosier feel – so a softer, diffused light is ideal. 
What type of space is it? Is it a large, multi-functional space where you eat, work, relax and entertain?  Or is the layout a more traditional series of individual rooms? 
What are the characteristics of the room? What level of natural light does it have?  Does it have large or small windows? Does it have high ceilings and grand proportions or a more intimate feel? Which direction does the light come from – north, south, east or west?  Is it a new build property or a period home? Are there any darker, shadowy areas that will need more artificial light? 
Creating a lighting plan
With these points in mind, draw yourself a simple plan and add in the lights you think you will need, according to how you use the space.
Lighting – room by room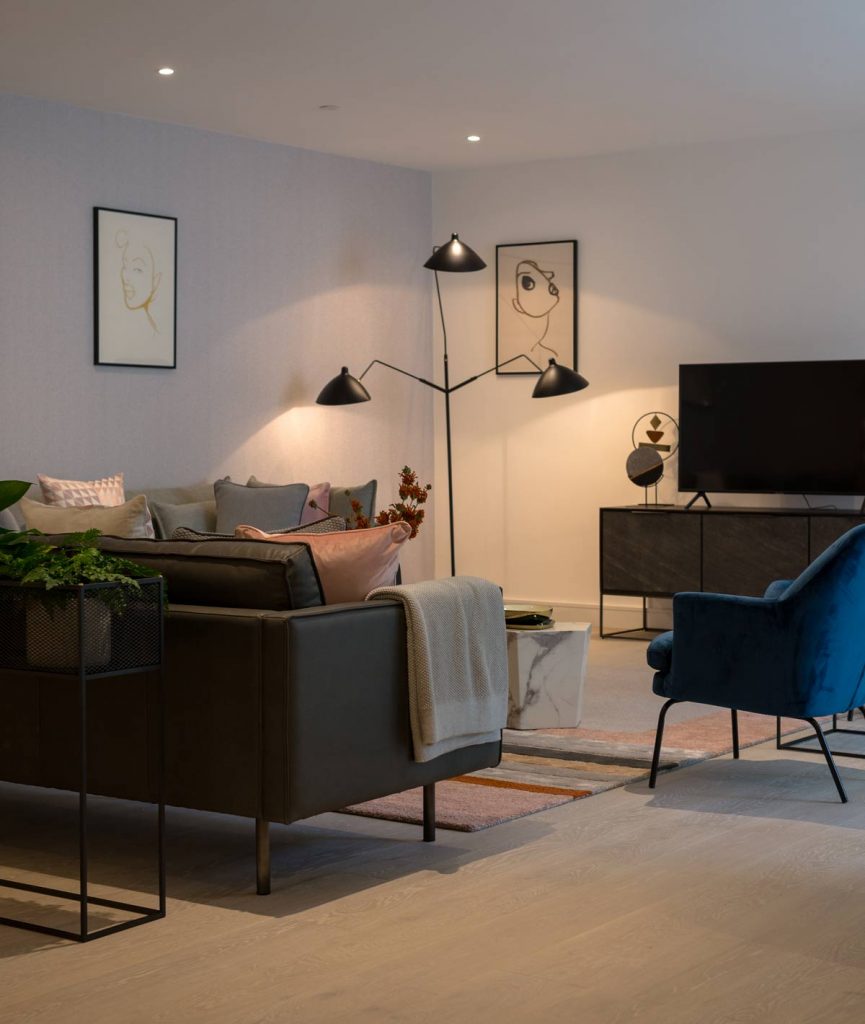 Living rooms:  Flexibility is key, as the living area must offer space to relax, entertain and maybe work. A central focus, such as a statement pendant light is a must but then add accent lights such as uplights and picture lights as well as table lamps and floor lamps to create interesting pools of light.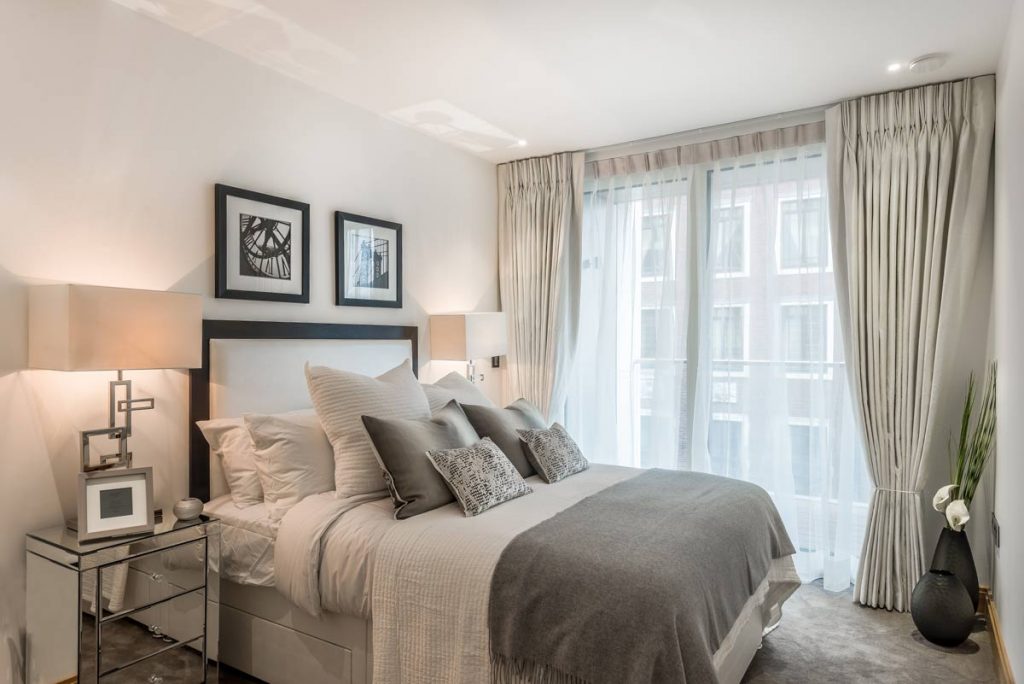 Bedrooms:  Using a mix of table lamps and floor lamps creates flexible lighting options – brighter lighting in the morning when getting ready for work or a softer feel in the evening.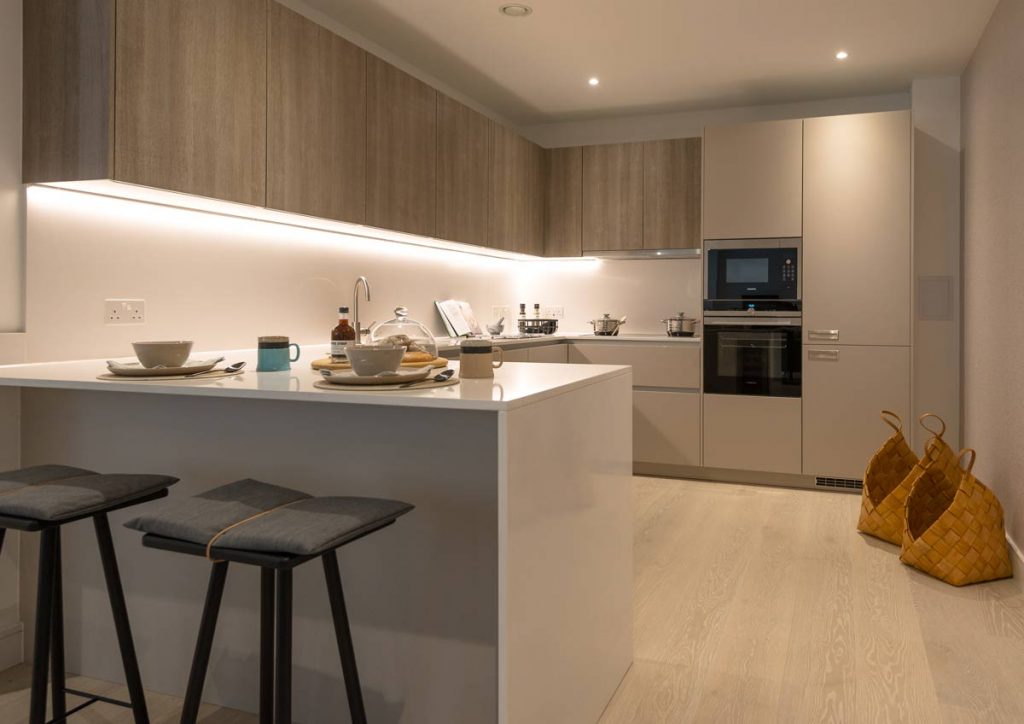 Kitchens: Good background (ambient) lighting is essential in a kitchen – a multi-functional space used not just for cooking and preparing food but also for dining and entertaining. Add to this downlighters and spotlights which give good task lighting – direct these lights at the main preparation area and oven/hob. You can vary light levels by installing strip lights beneath kitchen cabinets, either used on their own or as ambient lighting.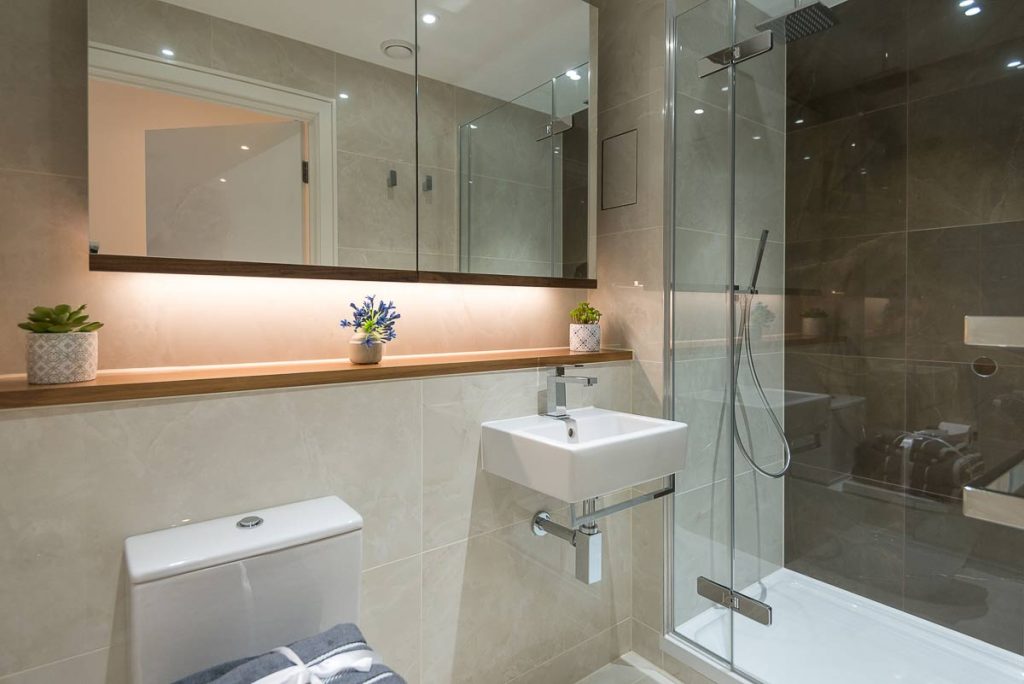 Bathrooms:  A pendant light or chandelier can create a grand statement in the simplicity of a contemporary bathroom while an illuminated mirror or bathroom cabinet provides effective task lighting. Don't forget that there are safety regulations for lighting in bathrooms. The bathroom is split into three zones – 1,2 and 3 and certain types of lights, according to their IP (Ingress Protection) rating, can only be used in these zones. Check with your lighting provider for more information. When you've decided which lighting to use and where you can have fun choosing the designs.  
Choose layers of lighting
When we create a new lighting scheme, we like to build layers using a mix of lights for different functions – overhead pendants, wall lights, uplighters, downlighters, spotlights, recessed lighting, track lighting, table, floor and desk lamps – you will probably wish to use several styles and types depending on how you will be using the space. 
Lamps in particular are incredibly versatile and can be used for ambient, accent and task lighting. 
Then you can choose which to use depending on the mood you wish to create, whether this is a romantic dinner with your partner or a relaxed and lively meal with friends.  Simply switch your lights on – or off.  Or better still install a dimmer switch.
Lighting designs
Generally, we advise keeping the colour palette and finishes simple to create a harmonious flow. Remember that lighter colours will open up a space and make it feel bigger while vibrant colours with add an interesting modern twist and darker ones will make the space feel warm and cosy.
Make sure the lighting designs complement your interior and furnishings, whether this is a statement chandelier, a vintage lampshade, a Victorian style lantern or a fifties style pendant.
Choosing the right light bulb
Last but not least, choosing the right light bulb is as important as the design of the lights themselves. Consider the atmosphere you wish to create – soft and cosy or a cool, bright light.
So, there is a lot to think about! Interiors magazines and Social Media can give you all sorts of ideas but if you're not sure about how to light your living space, call our design team.  Contact them on +442089641966 or email them at info@instyledirect.co.uk for more information about our interior design services.