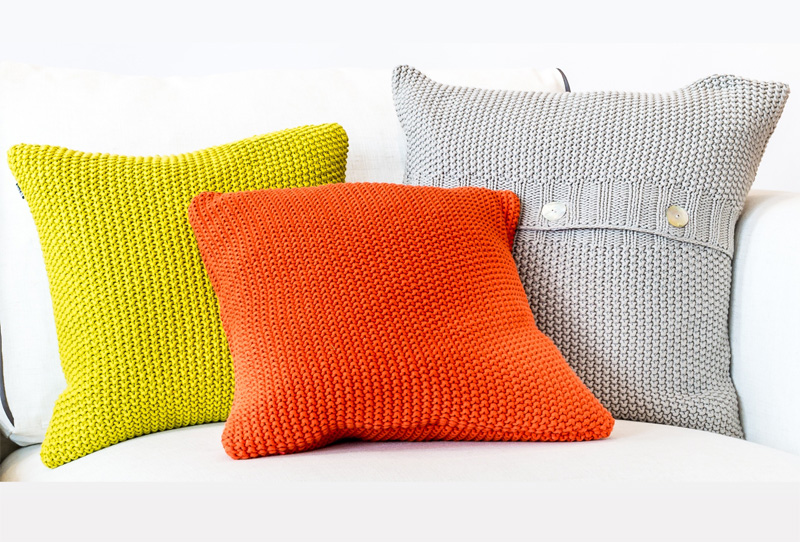 Are you sitting comfortably?
We love soft furnishings – they're such a simple way to brighten up a room. And with this season's must-have colours and fabrics you can never have enough!
Knitwear is very much on trend and has been the inspiration behind our new knitted collection which has a desirable hand-made look.
Chunky knits
Warm and cosy yet incredibly stylish, our new range of chunky knitted cushions comes in some truly stunning colours – bright orange and citrine if you want to add a pop of vivid colour or moss and stone if you prefer a more neutral but still very chic look.
Add some detail – buttons, flaps and moss stitching – and you have a really stylish and practical way to liven up your living space. Cool, contemporary and cosy – all at the same time!
Make yourself comfortable at our Imperial Wharf showroom
Our knitted cushions are 100% pure cotton so incredibly soft to the touch. Come along and try them for size – you'll find a great selection at our newly refurbished showroom at Imperial Wharf, Fulham.