Analysing the property market in 2015, it seems that refurbishing buy-to-let properties is very much back in fashion. In truth, it never really went away – buying a property that needs major 'work' and refurbishing it to a high standard to increase its value and attract a good tenant has long been a successful strategy for many landlords.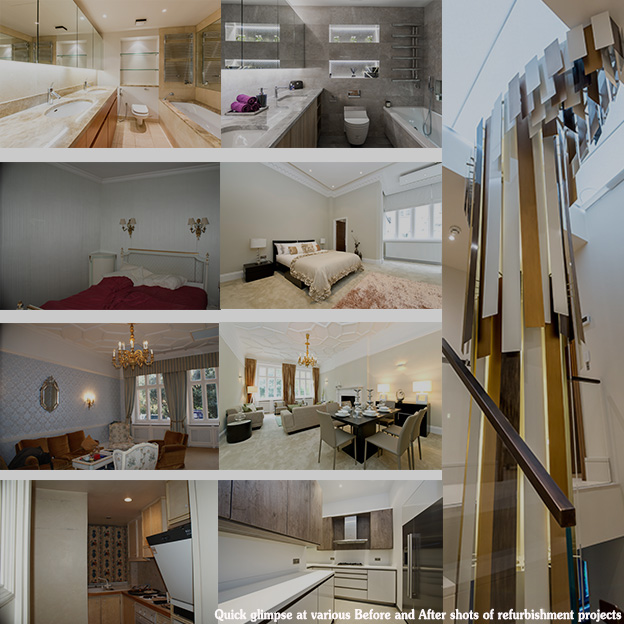 Equally, landlords will look to refurbishment when they find their rental property is looking tired and as a result, won't let. When rental demand is high, some landlords can become complacent about the standard of their existing property. But the truth is that professional tenants paying top dollar expect first class presentation.
Fail to meet these expectations and a rental property could languish on the market for many months before finding a tenant, even in the competitive London rental market – and then maybe only at a lower rent.
Refurbishing your London rental property
If you own a London rental property, this is a good time of year to look over your property with an objective eye and decide what you could do to enhance its presentation.
When refurbishing a rental property, you must decide on your objectives – do you want to increase the property's rental potential, giving it more tenant appeal to ensure it lets quickly, reducing void periods and maximising rental income? Or do you want to increase its capital value? Probably both.
Get organised
Make a plan, establish a budget and prioritise the work to be carried out. Does the property have structural defects? Does it need new wiring, plumbing, central heating? Find a team of contractors who can handle these projects for you. Word of mouth recommendation is an invaluable way to find good tradesmen.
Space planning
Depending on how much work you plan to do, you'll need to consider space planning too. Look at the layout of the property and consider knocking down some walls to achieve a better flow through the property. The small, often cramped rooms of many period properties don't really suit our modern lifestyles – tenants these days prefer a bright, open plan living space that lets in plenty of light. This will add value to the property too.
Kitchens
A shabby, dated kitchen is very offputting to tenants so this is the next step. If there is enough space, consider making the kitchen a real 'heart of the home' with a dining table and perhaps even a nice, comfy sofa. You could knock down a wall between a kitchen and dining room to create a large, open plan space. When it comes to cabinets, simple, modern designs always look good and choose the best quality fittings, worksurfaces and appliances you can afford.
Bathrooms
Again, quality is key. Choose white fittings and good quality tiles and ideally make sure you have a shower and separate bath as this is what most tenants prefer. If possible, a two bedroom property should have two bathrooms, particularly if you plan to rent to professional sharers. If you own an older two bed property with only one bathroom, maybe create an ensuite within an existing bedroom if space allows. When it comes to colour, neutrals don't date so are usually the most practical option.
It's all in the detail
If you own an older property, any refurbishment work must complement the property's original, period features. Ceiling roses, cornicing and original fireplaces are an essential part of a period property's appeal so never, ever remove them. And if they have already been removed, consider replacing them.
Flooring
Wooden flooring is a smart and practical choice for most properties and most tenants prefer it. Replacing a shabby carpet with contemporary wood flooring can transform the look of a property.
Here is a blog that will give you an insight on how our refurbishment work has helped a landlord in Hampstead to gain a better rental income and capital value whilst adding aesthetical value to their property.
Major refurbishment work is not for the faint-hearted though.Managing a project takes time and skill so you may feel you need a little professional help. If so, contact one of our design team on 020 7319 9650 to discuss refurbishment ideas for your property.