We are regularly approached by clients to breathe life into the neutral, and often bland, décor found in many modern properties. High-end apartments though benefitting from great locations and views of the city often lack the welcoming touches and, without an interior design eye, can feel a little sterile. Our interior designers are used to: making the most of the space and its natural light, installing our design-led furnishing packs including hanging the artwork and mirrors to their best advantage and finessing the decor in newly built properties. Whether it is someone's home or whether it is an apartment to let, our attention to detail is the same.
So when we were approached by the owner of two apartments in the Goodman's Fields development, located in the heart of the City, we knew just how to give her properties the edge in the lettings market. While all our furnishing packages boast quality, state-of-the-art furniture and accessories, our design team felt that the Diamond furnishing package would be best suited to these high-end apartments in the city.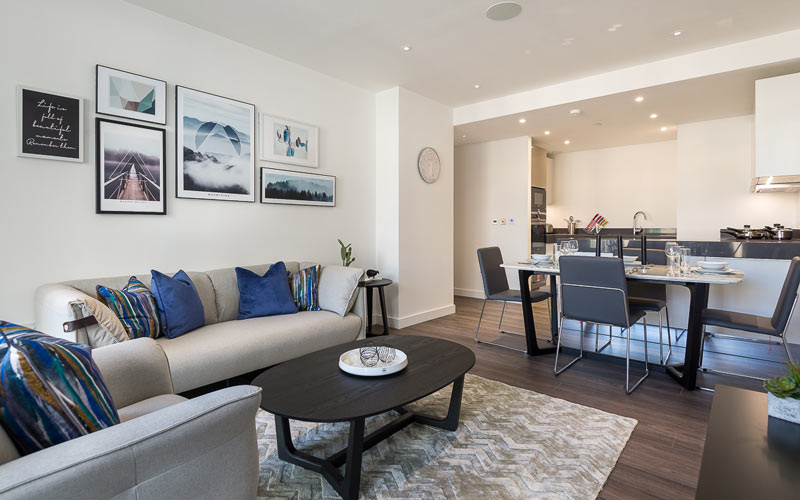 The versatility of the pieces complements the clean lines of the apartments. The stylish, muted tones of the Diamond package offerings are enhanced by splashes of zesty citron, midnight blue and warming cranberry, though the accents of blue and citron were chosen here. The designers also chose bespoke window dressings to showcase the great views and wallpaper on a feature wall to add depth and character to each apartment.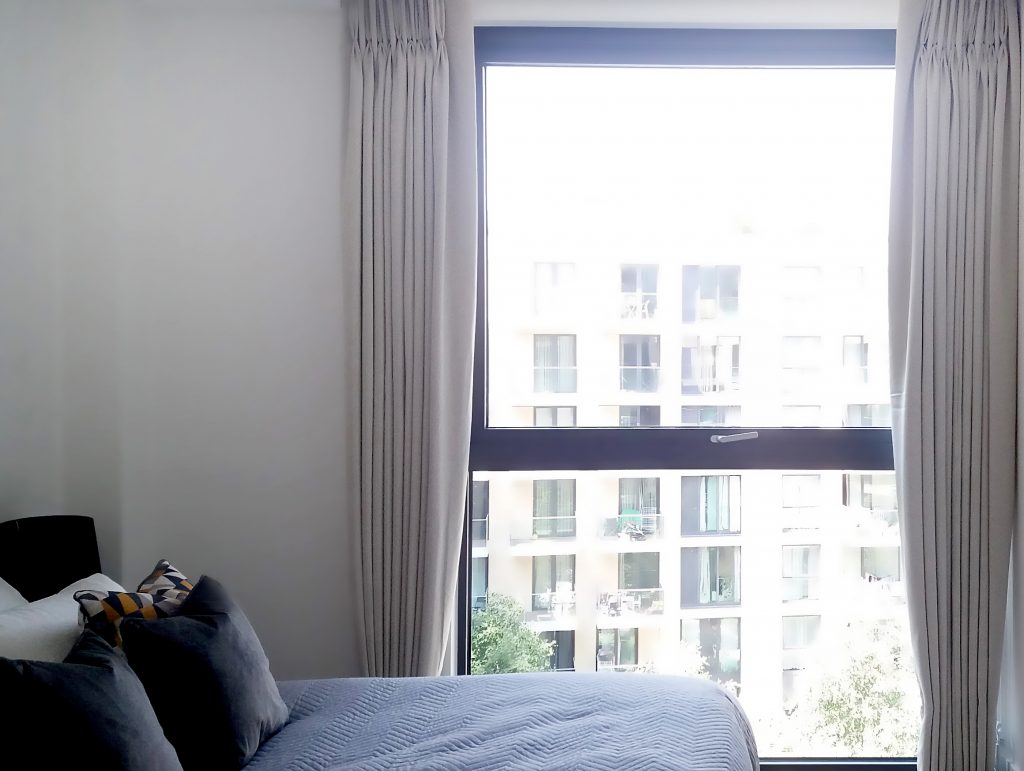 The package included stylish balcony furniture for the tenants to be able to enjoy the views of the development and its landscaped private gardens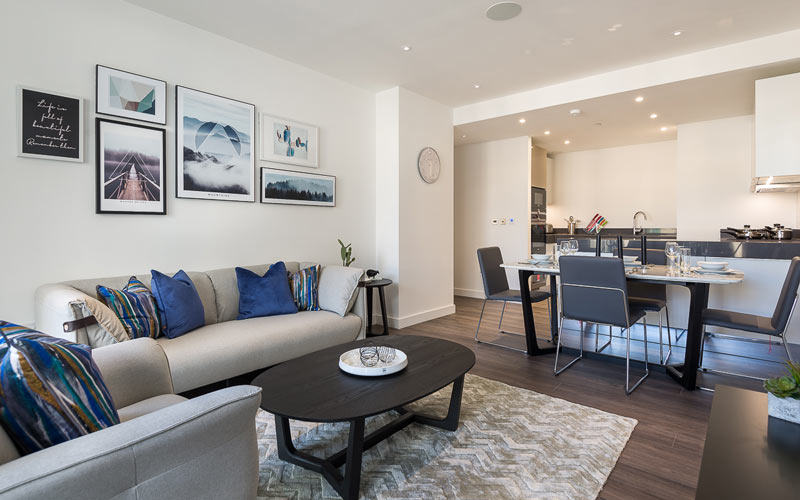 Both apartments, once completed, had a cool, sophisticated air that matched the development and yet felt comfortable and homely, perfect for a corporate tenant to move straight in. Unsurprisingly, this is exactly what happened – both apartments attracted professional tenants within 24 hours of being furnished. They also achieved the full rental values of £575 and £595 per week respectively.
Cases such as these are not one-off success stories, we find that properties that are furnished and dressed to a high standard attract a great deal of attention from professionals and they rent quickly for the full rental value. Tenants can often find it hard to visualise the potential of the space and visualise themselves living there if it isn't presented well. We pride ourselves on providing furnishings that showcase cutting-edge design while still offering the convenience and cost savings you'd expect from a furnishing pack. We also pride ourselves on offering a full interior design service (including bespoke window dressings) and installation, it means that 85% of properties we furnish let within a week.
In addition to fast lettings agreements, our stylish furnishing packs and interior designer's personal touches often increase the rental or sale value of a property. If you would like to give your rental property or home for sale the design edge that attracts tenants and buyers, then don't hesitate to contact our design team, or take a look at our furnishing pack inventories, for a modest price you'll be surprised at the quality and style we can provide.