Dress to sell, homestaging – call it what you like, but there can be no argument that dressing a property to sell delivers results – in terms of asking price and in how quickly the property sells.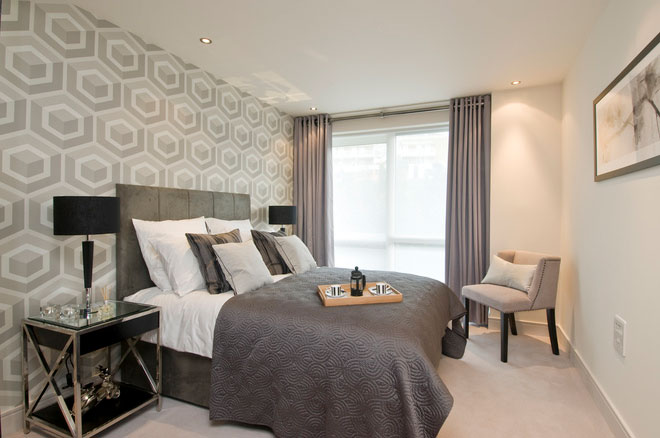 When buyers are paying top dollar, naturally they expect the best.  But even a brand new or refurbished property can look dull and soulless if it's not presented as a home.
Create a Home
That's the key.  Present the property as a home.  The buyer can see how furnishings fit into the property, how spacious it looks, how much light it has.  Furnish the property stylishly and you've done the job for them, making the decision to buy much easier.
That's even more important when you're selling a property that's part of a large block where most units are similar.
Show Your Property's Full Potential
We've just furnished an apartment in a St John's Wood mansion block that was experiencing just that problem.  This was the second property we'd furnished for the developer, who had initially refurbished the apartment and put it on the market for £1.25 million.  Despite being beautifully finished, without furnishings it looked empty and unloved and was failing to attract a buyer.
For a property with a £1.25m price tag, luxury was key.  Furnishings were opulent, using a black, white and grey colour theme with accents of aubergine and gold for soft furnishings.  Glass furniture and mirrors enhanced the feeling of light and space while statement artwork completed the look.  After we'd furnished the apartment, it sold in under six weeks.
For many buyers, seeing really is believing.  So furnishing a property to help them do just that is a sure fire winner.