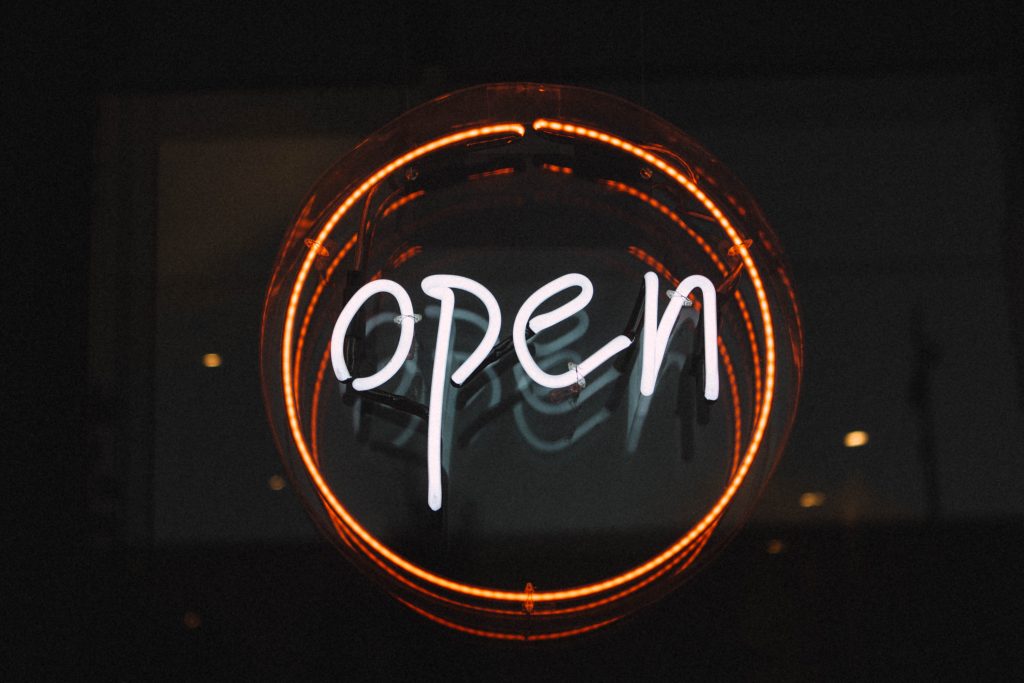 The housing market is again open for business. Estate agents and letting agents can now carry out home viewings as long as they can be done safely, following all social distancing guidelines. Agents can list new properties for sale (or rent), take photos and create floor plans.   
On the first day that estate agents were permitted to reopen, (Wednesday 13th May) Rightmove reported that the number of visits to its website was back to pre-lockdown daily levels and was up 4% on the same Wednesday in 2019. And many London estate agents have been reporting a surge in enquiries and requests for viewings and valuations.   
But homebuyers and renters will have to follow strict guidelines, including maintaining a two meter distance, washing hands regularly and minimising contact with anything in the property, including door handles. It may also be wise to wear a face mask. They will also be advised to spend as little time as possible at the property – may be around only 15 minutes.  
For more information on government guidelines, go to  https://www.gov.uk/government/news/housing-secretary-sets-out-plan-to-re-start-housing-market
So what does this mean for anyone planning to put their house on the market?
A surge in property enquiries
According to Marc von Grundherr, director of estate agent Benham & Reeves, there were up to 450,000 people looking to move home in Britain prior to the pandemic and many of these will now be resuming their search.
But property viewings will be very different to the way they were before.
Virtual viewings more important than ever
We expect that, more than ever, potential renters and property buyers will prefer to view properties online initially, before committing to seeing the property first hand, narrowing down the number of properties they see 'in the flesh'. And this is a trend we expect to continue, even when life returns to 'normal'. 
Increasingly, properties will need to present superbly online, with small thumbnail images having to work hard to entice potential buyers or renters to view in person. 
How to enhance your property's appeal
So if you are planning to put your property on the market, what should you do to enhance your property's appeal and online presence?
You should aim be to make your property look like a showhome. More than ever, presentation and style will influence how quickly a property sells or rents. 
Of course, a professional homestaging or interior design company can do this for you and they will have effective social distancing working practices in place to ensure any work is carried out safely, adhering to government guidelines. 
If you would like to find out more about the safety measures we at In:Style Direct are taking, please go to our COVID 19 update for more information.
But if you plan to dress your property yourself, follow our top homestaging tips for simple but effective ways to make your property look its best.
First, declutter and depersonalise.
One of the golden rules of homestaging is to declutter and depersonalise. Streamline any accessories and 'knick knacks' to just a few key pieces and remove personal photographs. You're aiming for a calming, curated interior. Edit pieces which aren't beautiful or practical (channel your inner Marie Kondo!) and hide away, throw out or get ready to donate anything that doesn't fit the overall scheme.
Deep clean
Once you've decluttered the property it will be easier to give the whole interior a good deep clean. It's worth investing in either buying or hiring a good carpet cleaner and of course, thoroughly clean cupboards, wardrobes, as well as curtains.    
If large items of furniture such as sofas and chairs are looking a little shabby and you can't afford to replace them, buy throws and cushions in on trend colours to update the look. 
DIY
Attention to detail is key so fix any items (whether a broken door handle or a leaky tap) that need repairing. Touch up any scuffed paint on walls or woodwork too.
Update your interior with the latest trends – colours, fabrics and textures
Go online and visit Pinterest and Instagram as well as interiors magazines such as Elle Decoration to find out what's new and revitalise your interior with the latest interior design trends in 2020.
A splash of colour
Giving a room a lick of fresh paint is the easiest way to transform and refresh your interior. You can buy paint, brushes and other equipment at DIY stores and online. If you're not a regular DIYer, find one of the many YouTube tutorials to give you expert advice.
Don't forget the garden
The lockdown has made us all super aware of the importance of our outside spaces. Whether you have a garden, a small courtyard or a balcony, create a little sanctuary with a seating area if possible, maybe a few pots filled with gorgeous, colourful flowers and plenty of foliage. Even if the space is small, try to create a haven where a potential buyer or renter can see themselves relaxing after a busy day – whatever else is happening in the world.
Ask a homestaging expert
Hopefully we've given you some useful homestaging tips, mindful of the fact that we have to shop differently at the moment and that it's not always easy to find painters, decorators and other contractors. A few key updates will make all the difference to your property. 
And remember that we are fully open for business so if you would prefer to use an interior designer, do get in touch with us at info@instyledirect.co.uk or phone one of the team (currently working from home) at +44 (0) 20 8964 1966 and we can explain how we can help you refresh your property.