Autumn is a strange season of contrasts. We are surrounded by uplifting, vibrant colours, crimson berries shine through falling leaves in shades of scarlet and gold. Yet the days are growing darker and the rain and wind can leave us feeling gloomy. Autumn has a strange effect on the rental market too. In:Style Direct knows that tenants will always want a property that is on-trend and will base their decision to rent on how the property makes them feel the moment they set foot over the threshold.
A light, bright and airy property is always more desirable than one that isn't, so savvy landlords always use on-trend décor to achieve this. However, that at this time of year, the secret to creating a property tenants will really want is: colour.
Colour, if used well, will energise the space and lift the spirits of those living there. It is also very easy to get wrong. The biggest mistake people make when using colour is forgetting to use neutrals in the room where the eye can 'rest'. Too many strong colours can make a space look dark, cluttered and overwhelming.
Interior designer John Barman suggests that colour is best used "In small spaces that you pass through rather than in rooms where you spend time… it turns a space you might not notice into one that catches your attention." It's a great idea but may be too much of a gamble for a rental property.
Instead, it's best to keep a harmonious, neutral scheme and play with colour in the accessories. That way you can be bold without it overwhelming the tenant. This In:Style Direct example below shows how stark white can be softened. Deep-sea blue pairs beautifully with bronze and rich wood. Rather than these colours dominating the scheme and making the room feel dark and heavy, they are allowed to shine against the light, neutral scheme.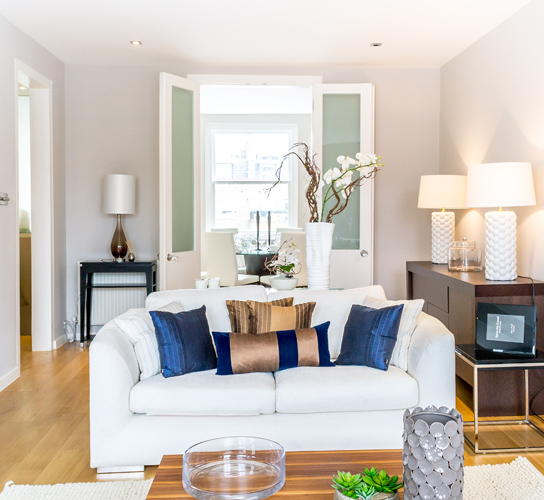 The same is true for strong citrus shades. Lime greens and zesty yellows can feel too cheerful and bright especially if used together or on large items such as the couch or walls. Again, this example shows how to carry the colours. Here the citrine is perfectly balanced by warm grey or biscuit colours to create a soothing and welcoming living area.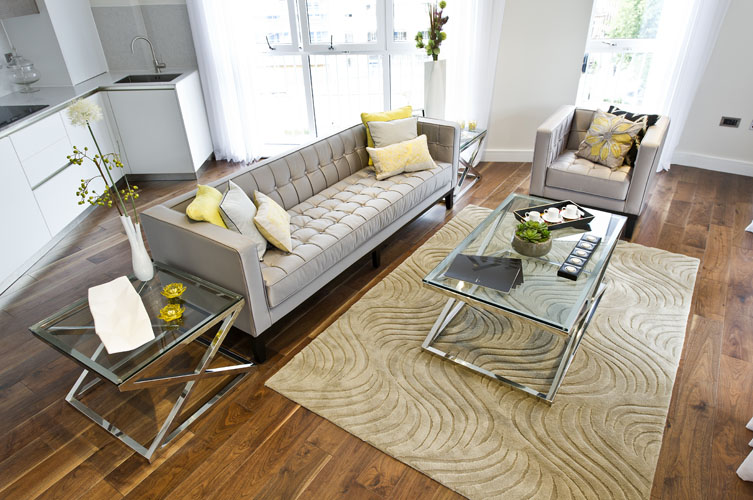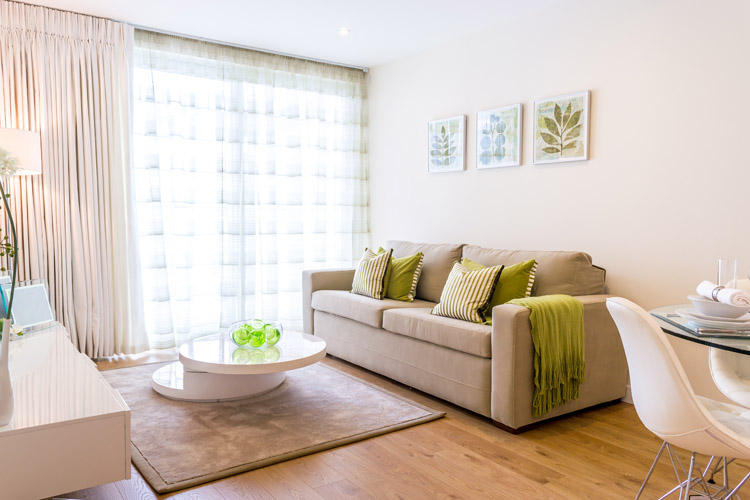 It's just as important to carry the colour theme throughout. Wildly different colours will shout from room to room and leave the whole property feeling dysfunctional putting off potential tenants. Even where space is limited, as the below project demonstrates, strong colours can define the space. Cool turquoise is accented with burnt orange in the living area and paired with calm creams in the bedroom. Cleverly, this is the same room divided only by a decorative storage unit, so the echo of the turquoise helps the area to feel larger and gives the neutral scheme the personality that tenants will love.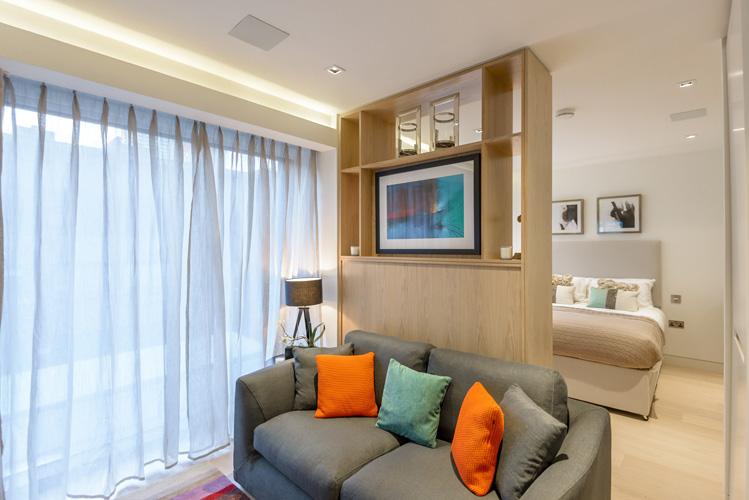 It's because it's exactly these types of personal finishing touches that make a property highly desirable to tenants. That's why In:Style Direct's furnishing packages and rental furniture make it easy to harmonise throughout. Additional extras are available so bursts of colour can be introduced at a minimal cost to the landlord. Creating a light and neutral scheme and then adding bold splashes of colour will create a vibrant mood that will draw in tenants and help dispel the late-autumn gloom.
Find out how In:Style Direct can bring colour to your property portfolio, make contact today.