Q: I keep having to replace items of furniture how long should furniture last in my rental properties?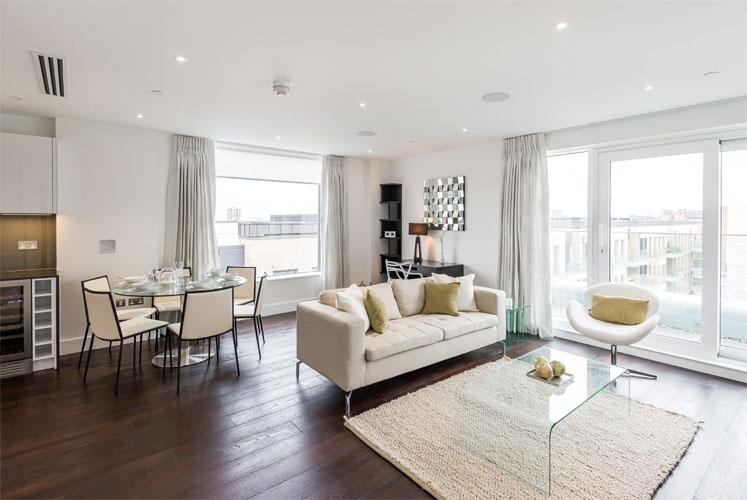 A: This is an important question. To maximise rental returns, your property must look at its best. Broken chair legs, ripped upholstery or missing items from crockery sets will put off precisely the high-end tenants you hope to attract. Similarly, replacing items of furniture after every tenancy will see your costs soar and your profits plummet. So what is the solution?
Quality. It's simple but it works. Poor quality items will need replacing faster. So while price might be the differential with our competitors, so is the quality of our products.
A superficial comparison between packages available on the market shows what appear to be similar contents so it's natural for landlords to choose a package based on the price. The trouble is it's not that easy to compare like for like. As our furnishing packages are sourced from reputable and renowned designers from the best quality materials, the likelihood that items will break easily and need to be replaced is therefore, greatly reduced. We even go one step further. All items come with a one-year warranty because, even with the best tenants in the world, accidents can still happen.
Another important feature of our Essentials and Exclusive Ranges is the ability to replace small items quickly and at minimum cost. For example a broken plate or glass will not mean you have to buy an entirely new dining set. We will supply exactly the same item, quickly and simply.
Giving our clients great value for money and a great service are our top priorities; that's why it's part of the service to carry out an assessment of the damage to discover if there is a way to repair, rather than replace. For example, if a leg is broken on a couch, we will look to replace just the leg rather than the landlord having to go through the cost and inconvenience of buying a completely new couch. What's more, delivery and installation are included in the cost. If an item unfortunately can't be repaired and has to be replaced, we bear the cost of removal and recycling.
The performance of rental furnishings will come under even greater scrutiny from April next year. The government's 'emergency' budget in May announced that the ten per cent 'wear and tear' tax allowance' will be superseded by a system that only allows tax relief on furnishings that are actually replaced. From 2016, it will be even more important to ensure that the furnishings in your rental properties perform well and give you the best value for money.
Take a look at your property portfolio and decide whether the furnishings you have in place are working as hard as they can. If you are fed up of repeatedly replacing broken and damaged items, then perhaps now is the time to consider better quality furnishing packages? In the long-term, it will maximise your profits and minimize your stress levels.
To find out more about our Furniture packages, please complete the contact form or call us on +44 (0) 20 7319 9650.