We all know the feeling. You go along excitedly to view an apartment to buy or to rent and when you arrive, it's neutral, unfurnished, dull. You feel deflated. There's nothing wrong with the apartment but it lacks the 'wow' factor.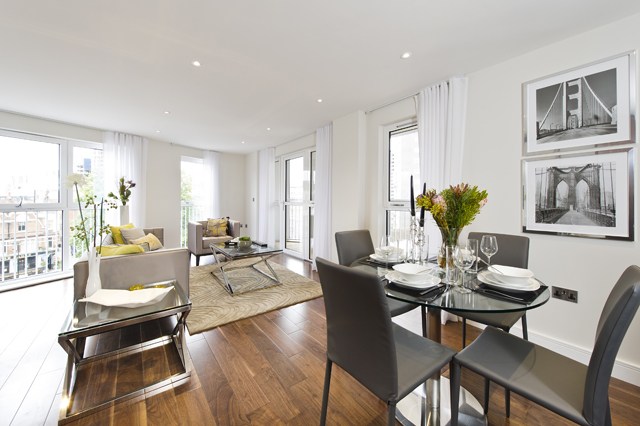 Sometimes we simply fall in love with a property, and the way it is presented is all part of the package. So furnishing a showhome reaps dividends by helping potential buyers to picture the lifestyle they could have there.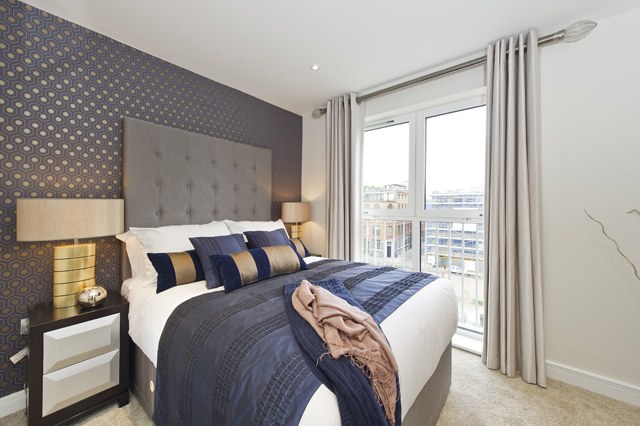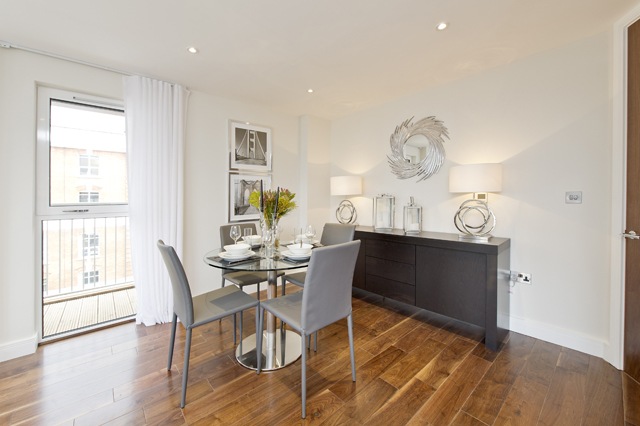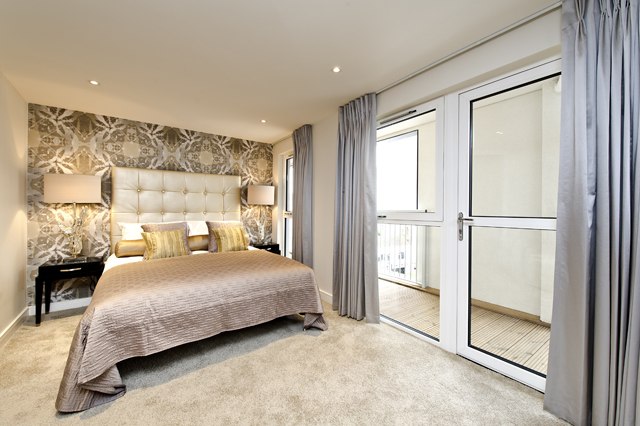 Imagine the Lifestyle
Replicating this glamorous lifestyle is exactly what we aimed to achieve with a project we carried out recently for property developer.
Sherrygreen Homes when they launched their latest development, The Link, in London's famous City Road. It's a select development of nine apartments, perfect for City workers who love the buzz of urban living, just a 30 minute walk from the Square Mile.
Cool, City Living
We were brought in by the developers to inject a sense of the cool, urban lifestyle that buyers crave. And as a new-build, we had the opportunity to create a stylish showhome from a completely blank canvas. The look was pure, urban chic. We worked on the main living space choosing tones of grey, with subtle yellow accents to soften the room and create a homely feel. A plush, wave design rug softens the room too, contrasting with the dark, walnut flooring.
We carried this theme through to the wave headed, linen curtains, creating a stream-lined, simple look using sophisticated colours straight from this season's interior design shows.
When it came to the bedrooms, we wanted to create a luxurious, opulent feel, a haven where buyers could imagine themselves relaxing after a hectic day in the City.
Each bedroom has a feature headboard wall, creating a boutique hotel effect. In bedroom one, we used tones of taupe, gold and bronze alongside a beautiful, cream, upholstered headboard. In bedroom two, we went for a more classic look, using navy tones along with accents of gold and bronze for accessories.
A Hit with Buyers
So, a luxurious, elegant look, but what effect did it have on buyers? Well, the developers were delighted with the reaction to the apartments on the initial Open Day, prompting plenty of interest and several sales.
If you don't have a large budget to dress your own property, use a few of these ideas to help you if you're selling your property. Declutter where you can, give your home a lick of paint and add some stylish accessories and soft furnishings to create a luxurious new look on a budget.