It's no secret that a property with well thought-through décor and quality furnishings can command a higher rental yield. Properties with the wow factor are more likely to attract long-term tenants, let more quickly and secure a higher level of tenancy renewals. The secret to good interior design, however, is more elusive. InStyle Direct recently brought this touch of magic to a fabulous two-bedroom apartment situated in the One Tower Bridge development in the heart of the city.
We were recommended to our landlord client by developer Berkeley Homes, and after an initial discussion, were commissioned to create a design scheme which would enable the property to be let quickly and for the highest possible rental income.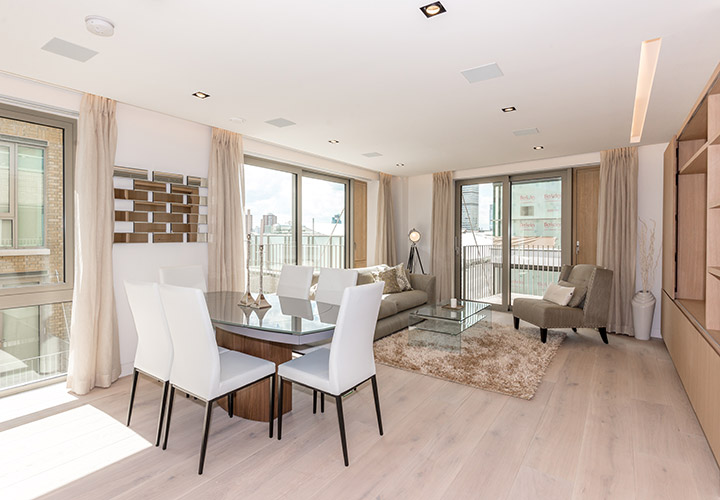 The furnishing included installation of all furniture, decorative accessories and window dressing. Once the property was completely furnished, the landlord received a rental offer, within two weeks, which met her expectations – thanks to the service provided and fast rental the client has informed us she will be considering our services for future projects.
Our interior designer, Ifrah Buraleh, recommended a natural colour scheme that was carried throughout the apartment, harmonising the space. Warming hues of taupe, beige, champagne and brown brought a sense of serenity and elegance. "Great care must be taken with neutral tones such as these; they can look plain and bland if not used correctly," comments Ifrah. "By using them tone-on-tone and accenting cooler hues with warmer ones, you can bring a simple and classic style to muted colours."
Clever use of tone isn't the only insider secret. Ifrah also mixed different textures and textiles in varying shades to create a cohesive look. The reception room, for example, was transformed into a welcoming space that urges visitors to sink into a comfortable couch and while away the hours. The look was achieved by layering contrasting textures of the soft furnishings. Other statement pieces such as the shag rug from Espirit added the 'wow' factor.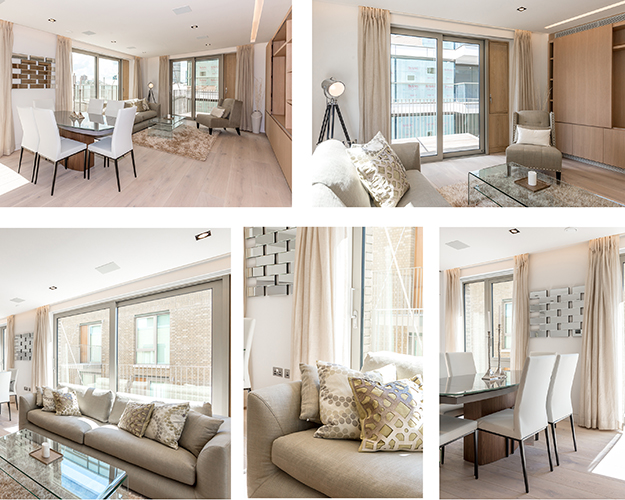 The same is true for the bedrooms. Natural stone and lichen colours serve to soothe and relax, while textures enhance the gentle theme. Expert design looks effortless, but this level of sophistication takes great care. "Attention to detail is key," comments Ifrah, "textures can introduce an elegant note or a playful one, depending on the desired result. In this case, the desired effect was a harmonious interior that oozes style and comfort, something that would be greatly desirable to potential tenants."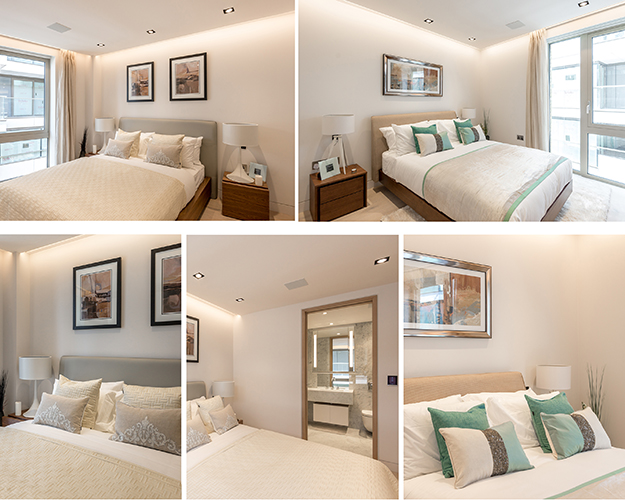 All the furniture used within the property was exclusive to InStyle Direct and of the highest quality, while rugs and curtains were made to order from respected suppliers in the UK and Europe. The client was delighted with the end result. As they were based overseas, they also appreciated the fact that after briefing, our team completed the project on their behalf with the minimum of fuss and supervision.
To explore how InStyle Direct can bring similar success to your property portfolio, please do contact us or view our gallery of completed projects.