The changing face of student accommodation is one of the most significant emergent markets for developers and investors in the UK. Just as students, who now pay substantial fees to attend university, expect a higher level of service from their university, so too do they now demand a better standard of living. Forget the days when a shabby room with a fold-out bed and basic shared facilities would have done; contemporary aspirant scholars require en-suite bathrooms, interior-designed top-tier properties and, crucially, fast internet connections and high-spec mod-cons. The universities themselves are, too, complicit in this new breed of slick purpose-built housing, with many deploying its new level of luxury as part of their marketing strategy. Farewell days of unscrupulous landlords dividing up big houses to split between huge numbers of students. The golden age of branded student accommodation has arrived, and students, whose demand for shared houses has dropped, are not looking back.
University Compare's Owen O'Neill says: "The price of student accommodation continues to rise each year and so we are seeing students evaluate the amenities and specification of the properties on offer just as carefully as when they choose their courses. Our recommendation would be for students to do their research, look around, and make sure their home gives them the very best start to their university education."
As greater numbers of students regard going to university as the first stride out on their passage to professionalism, they expect their lifestyles and living arrangements to reflect this seriousness of purpose. This is good news for investors. As other sectors of the property market have succumbed to Brexit jitters, uncertainty surrounding the UK's exit from the European Union appears to have had little-to-no impact on the purpose-built student accommodation market. In fact, in the six months post the referendum, the value of trade rose to £2.1bn flowing in, as compared to £1.9bn before the Brexit vote.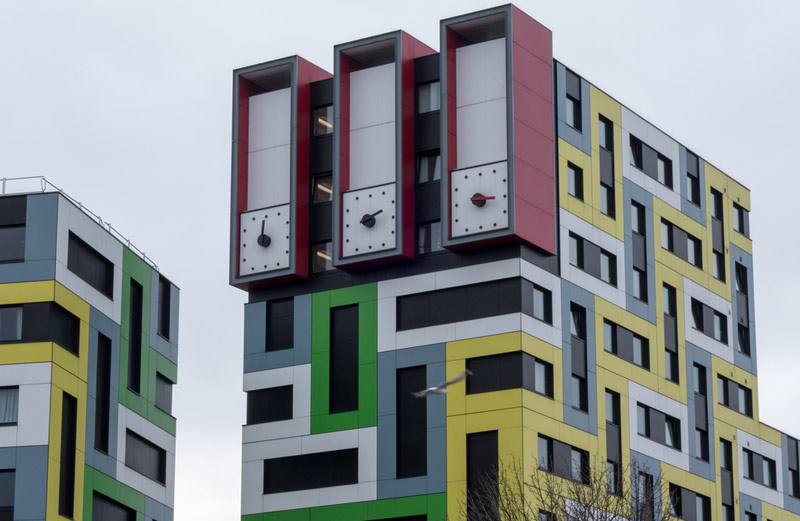 According to recent reports by the Higher Education Funding Council of England, it is anticipated that by 2018, the UK will attract an additional 90,000 overseas students alone, an increase of 20 per cent, with the whole of the higher education sector set to increase capital investment to £17.1 billion in the year 2017-18 – that's an increase of almost 60 per cent over the four-year average between 2010/2011 to 2013/14. And although applications for domestic places have, in fact, fallen by 5 per cent, demand from students hailing from beyond the EU is anticipated to trigger a further £5.3bn investment for purpose-built student accommodation in 2017 (in 2016, the figure stood at £4.5bn). That's a Brexit-defying 17 per cent rise.
Developers, meanwhile, are busy meeting this demand by directing their investments towards the larger university cities. In 2017 alone, a 26-storey student skyscraper has won planning permission in Cardiff; plans have been announced for a £30m development in Portsmouth; and £70m worth of investment is being targeted at new student accommodation in Liverpool. Cushman & Wakefield, in its recent UK Student Housing Study, report that this year, there will be 78,000 purpose-built bed spaces in the capital. While this figure is certainly staggering, the growing student levels mean there will need to be an additional 20,000 -31,000 bed spaces by 2025 to fulfil demand.
The rise of foreign students
What has been the stimulus behind this spike in investment in high-spec new builds for under- and postgraduates?
In spite of Brexit, an upsurge in wealthy fee-paying overseas students flocking to the UK to study shows that foreign students have not been deterred; quite the opposite.
As Julie Robinson, General Secretary of the Independent Schools Council, observes: "ISC schools have a long and strong history of welcoming international students. It is a relationship which is mutually beneficial; overseas pupils are often very able, well behaved and set a good example to all other pupils within their communities, as well as enriching the UK students' lives with the cultures they bring with them. The great British export of independent education can also be seen in the number of UK school campuses being set up overseas. This appetite for a British way of learning – as well as a direct line into the schools' ethos and philosophy – shows no sign of diminishing. The 2017 ISC annual census shows that 54% of non-British pupils have parents living overseas, this represents 5% of the total ISC pupil population."
That foreign students are now driving demand can, in part, be attributed to the International Education Strategy and the "Education is Great" campaign, promoting UK education to students in emerging economies. What's more, it is predicted that, going forward, the Brexit effect should remain minimal, since EU students make up just 6 per cent of the UK's full-time student population.
Peter Izard, Business Development Manager of Investec Private Banking, said: "The British education system enjoys a strong reputation with leading universities such as Oxford, Cambridge, London School of Economics being amongst the very best in the world. It is therefore not surprising that we are seeing strong demand for places in British universities and schools from overseas students. At the same time, a growing number of parents of overseas students are also investing in UK property, not only to provide accommodation for their children whilst studying, but to also enable them to benefit from strong rental returns and the opportunity for capital growth."
Marc von Grundherr of Benham & Reeves concurs: "The continuing appeal of the UK as an education destination has also had an impact on the property market, with non-resident parents, especially from Asian countries, looking to purchase property for their children to live in while they are being educated. It is little surprise that, outside of London, two of the strongest property markets in the UK are in Oxford and Cambridge, the site of the two world- famous universities. The influence of the education sector on residential property goes beyond that, however, with some clients telling me that access to the education system was the primary reason that they brought property in the UK."
Calibre of building
This boom in the purpose-built student accommodation sector means one thing for certain: a marked improvement in quality of housing. As the growth in student populations attracts investors, so competition between developers drives higher standards. Not only must the buildings be fully functional; they must now be attractive propositions for discerning students – and, what's more, their parents. Thanks to improved construction techniques, they can be. Cutting-edge architecture and state-of-the-art materials are now a prerequisite for any developer keen to capitalise on this market.
The successful modern purpose-built student accommodation comprises of interior-designed luxury apartments, complete with built-in flat screen TVs, sound-proofing, high-spec furniture packages, gyms and bars. Indeed, technology is a vital part of the story, as one industry expert explains.
"Dealing with some of the student accommodation sector's largest private providers we have noticed how the sector is rapidly changing from technology perspective," explains Dylan Kelly of TCAS Online. "With large investment funds and specialised student focused management operators dominating the market, the main focus appears to be taking full advantage of the high yields from their assets are returning whilst maintaining the expected day to day operational efficacy software systems such as TCAS Online can drive."
"To accommodate these ever-growing demands, we are noticing our product footprint expanding into areas such as flexible booking periods and not the traditional term time stays, OTA's (Online Travel Agents) and Business Intelligence."
He continues: "Students want more. Gone are the days of four walls and running water being the product. We are now seeing the emergence of amenity-based selling to students. We have introduced a Shopping Cart into the student facing elements of our software to allow operators to sell ancillary products and services to their clients who are now expecting a premium product and service."
Clearly the student accommodation sector is rapidly changing. And at the forefront of this change is an increasing number of investors partnering with developers and accommodation management operators to create desirable complexes to meet the demand.
Who's investing?
International investors have increased their market share to some 64 per cent, as compared to 35 per cent in 2015. So, who is in sinking their smart money into the market?
Primarily, the purpose-built student accommodation market is favoured by investors hailing from the Far East. Specifically, a major boost to the market came from Singapore; last year, just two investors alone – the country's sovereign wealth fund GIC and real estate developer Mapletree – spent almost £1.2bn on UK student housing.
One of the benefits of this particular asset class is its potential for strong rental growth. Owing to the nature of typical yearly tenancies at universities, the risk remains lower and runs counter to other more vacillating forms of investment in the property market. Rents for students continue to rise at an average of 2.7 per cent annually.
Private equity firms too have grasped the capital growth possibilities, as well as global institutional investors. Since new accommodation must be built to meet demand, the investment landscape presents an interesting opportunity for investors to join forces with developers to facilitate highly necessary student accommodation.
For investors, the risks are low; because buying an off-plan student apartment in a purpose-built block is typically fully managed by a nationwide student management company upon completion, upkeep on that investment is assured.
For this reason, the proposition is also proving attractive to retirees with money to invest, since onsite management companies are on-hand to take care of every aspect of the property lettings and management.
So how do the crucial numbers stack up? Investments in the UK student accommodation market typically deliver net returns of between 8 per cent and 9 per cent per annum.
It's what's inside that counts
The most successful purpose-built student accommodation is that which offers the full package. And when it comes to the interior schemes for these high-spec properties, the standard is expected to be every bit as high as the architectural execution. As a company, In:Style Direct has witnessed the emerging growth of the student accommodation sector first-hand and will be introducing a tailor-made student package to meet the demands of student life. This excellent value furniture package will roll out from the 25th of July and we expect a high level of interest from parents, students and landlords alike.
This one-bed furniture package comprises of a sofa, one easy chair, one dining table, two dining chairs, one coffee table, one TV unit, one desk, one desk chair, one desk lamp, one bed with orthopaedic mattress, one bedside cabinet, one bedside lamp for just £2,950 plus VAT and with each pack purchased we're giving out a complimentary Google Home device*. (*Offer valid for a limited time period and is subject to availability.) It contains everything necessary to feel at home in what is, by its very nature, typically temporary accommodation. For students, the benefit of having everything presented in immaculate condition is manifold. As well as providing them with a serene living space, it also enables them to knuckle down to their work in a conducive and calm environment, without the distraction of having to do it themselves.
For the landlord, meanwhile, the advantage of using a furniture package company is that students receive the whole package in pristine condition, making them more likely to wish to maintain its standards. After all, if students traditionally left the clichéd digs of old in a lamentable state, they more than likely received it in a state only marginally better. Landlords tell us in their frequent testimonials, they welcome the fact that we can provide an end-to-end service, especially beneficial if the landlord is based overseas
There are optional extras available too, including bed linen and mattress protectors, and for the really discriminating student, there is a tailor-made package, which provides an entirely bespoke interior design service.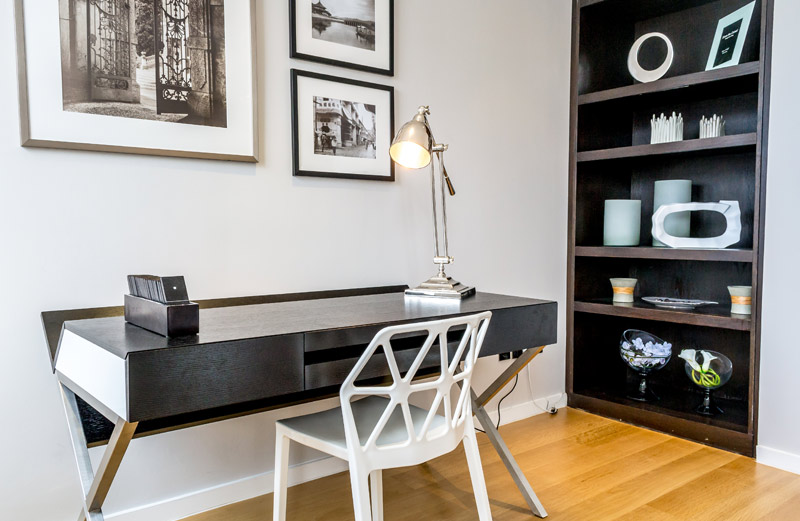 Once the furniture and basic home environment is sorted, freshers will want some orientation from a reliable source. And in this age of technological advance, that trustworthy voice of authority comes in the form from a neat and information-packed tablet. This is where YourWelcome comes into its own. As its COO and co-founder, Paul Loram, explains: "From the moment they arrive, the YourWelcome tablet has everything a budding fresher needs to orient themselves in their new home – videos and written guides to the kitchen appliances and other features of your property, and an expert guide to the pubs, clubs and restaurants in their local area to help them burn through their overdraft. After they've had chance to dig in, students can take advantage of money-off deals to nearby gigs and events. Property owners and developers can then utilise the built-in commerce platform – selling services like laundry and cleaning – thereby introducing a secondary revenue stream and a higher return on investment."
This is reinforced by Josh Rathour, CEO and founder of UNiDAYS, who comments;"The Gen Z student's lifestyle is drastically different to the out-dated and stereotypical perception of students. Through our research, we know students in 2017 count streaming their favourite shows, listening to music, reading blogs and cooking amongst their top pastimes and their accommodation needs to facilitate this. Mod-cons should come as standard and super-fast wi-fi is non-negotiable. Students will spend over £1bn through the UNiDAYS network this year and by working with many of the world's biggest technology and homeware brands, we understand that students are spending more on purchases than most other demographic groups. The habit of social sharing means their accommodation becomes the backdrop so needs to reflect the true behaviours and aspirations of today's modern student."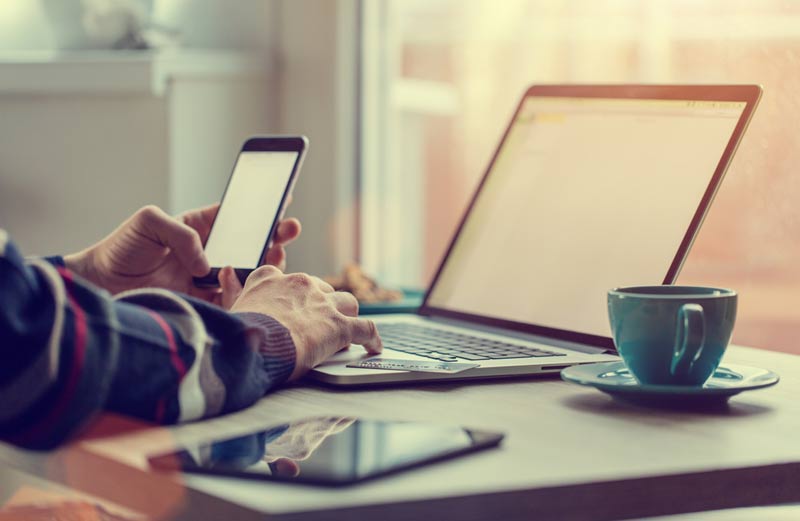 Additionally, greater numbers of students attaining PHD level studies necessitates higher standards of living, given the relative maturity of the individuals, who naturally prefer living quarters that appropriately reflect their stage of life.
How to search for your purpose-built accommodation
One of the driving forces behind the swell in popularity of purpose-built student accommodation is the advancement in today's technology. The booming sector has benefitted immeasurably from the advent of video, Skype and FaceTime, through which facilities landlords and agents are increasingly showing their properties – particularly to those incoming students from overseas who cannot property search in person but who want to ensure that what they see on the property particulars does in fact match the reality.
What if I want to invest in student accommodation?
In short, the answer is that now couldn't be a more apposite time to invest. For the investor looking to keep ahead of property trends, they will be comforted to know that despite the influx of billions worth of investment in this asset class in the past four years, there remains plenty of scope for its continued exponential growth. A recent analysis of some 79 university cities and towns revealed that most – including London – are undersupplied. The study showed that just a quarter of these towns have purpose-built accommodation to house over 40 per cent of students, while a shade under half could only offer this type of accommodation to 30 per cent of their students. Areas such as Belfast, Worcester and Sunderland, have supply for less than 20 per cent, making these – and their like – particularly strong areas for investment. And as some district councils bring in tighter restrictions on houses of multiple occupation, via the enforcement of Article 4 which restricts changes of use on private homes, purpose-built is increasingly the judicious choice for investors – particularly as the clamp down exacerbates further the accommodation shortage. Major cities that are currently undersupplied but have enforced Article 4 include Birmingham, Manchester, Brighton, Plymouth and Hull.
Insuring your assets
The days when keeping one's fingers crossed and hoping for the best are behind us for many students when it comes to insurance. When digs were typically of a low and transient calibre, existing in a perpetual state of permanent party zone, so too tended to be their contents. Today, students are expressing a far keener interest in maintaining and protecting their environments. Alex Jones of Endsleigh agrees: "The student experience is changing. Many of today's students are becoming increasingly house-proud, saving up to buy the latest tech for their homes or taking good care of their décor to make sure it looks smart for when friends come to visit. Whether it's to create an environment more conducive to studying or to keep up appearances among their peers, many students invest heavily in their 'homes away from home'.
"It's only natural that these students should want to protect what they own. We help a lot of students with Build Your Own insurance, helping them create policies that match their lifestyles and possessions. This means they can make worrying about their belongings a thing of the past, and get back to studying and enjoying university."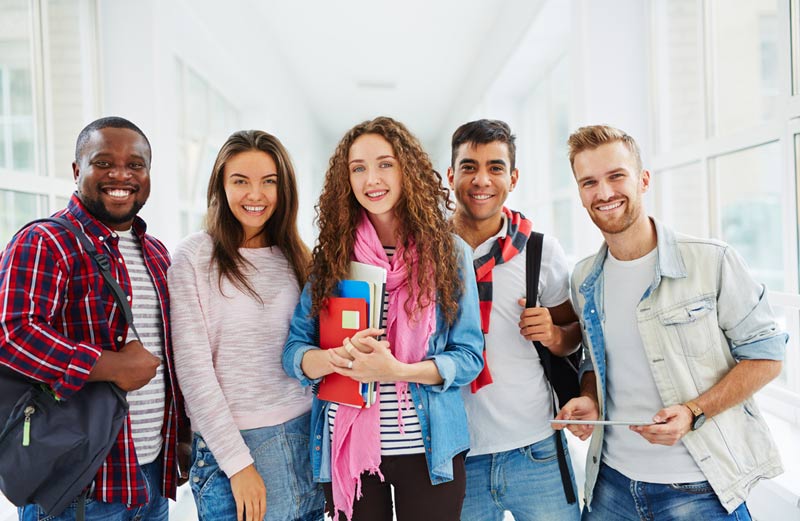 Now is the time
There has never been a better time to invest in student accommodation for investors and developers. Where once unscrupulous landlords carved up unloved but vast houses for tenancies that were almost invariably short and somewhat unkempt, students today are demonstrating their superior sense of responsibility and their higher expectations. Purpose-built student blocks are a safe bet, given that they are fully managed, so the landlord need not worry about wear and tear; plus with the rise in high spec furniture packages, the mental and physical input is minimal. Adrian Edmondson and Rik Mayall's Young Ones would barely recognise a thing.