As with the board game, can you match a description of different tenants' needs with the right property and furnishing packages?
The student
This tenant tends to seek out accommodation close to their university or college. They will prefer multi-bedroomed apartments or houses so they can share with friends. As many are living away from home for the first time, safety will be a significant factor in their decision making.
The apartment itself should be clean and smart, with functional, comfortable furnishings. For this tenant group, the kitchen stocked with utensils, pans, crockery and cutlery is more important than on-trend furnishings. Our Silver furniture package is perfect. It contains all the essentials, is hard wearing and competitively priced. We can also include bespoke window dressings, upholstery and bedding fabric to provide all the comforts of home.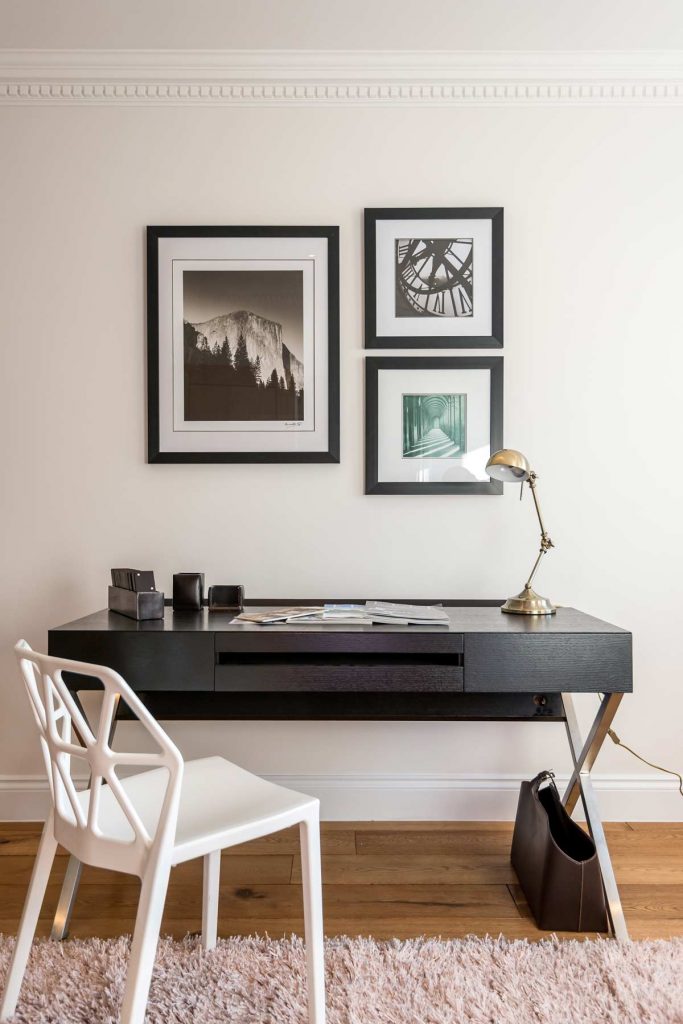 Successful student landlords understand that supplying a clean and safe apartment with a full inventory is only part of the picture. Students (and doting parents) will be swayed by properties that are stylish too while wifi in every room will score top marks.
The young professional
This tenant reaps the benefits of renting, favouring a location close to work or social hubs and in a stylish apartment without the financial responsibility of a mortgage. They may be disinclined to buy or they may be saving for a deposit, either way their aspirational lifestyle means they can be picky about where and what they rent.
On-trend, high-end furnishings are a must. Our Gold furniture package has sophisticated colour palette of warm tones, bold accents and restful neutrals that help the space to appear bright and smart. The furniture undergoes rigorous testing and comes with a warranty, but its practicality belies its beauty. All the furnishings have been chosen with design in mind.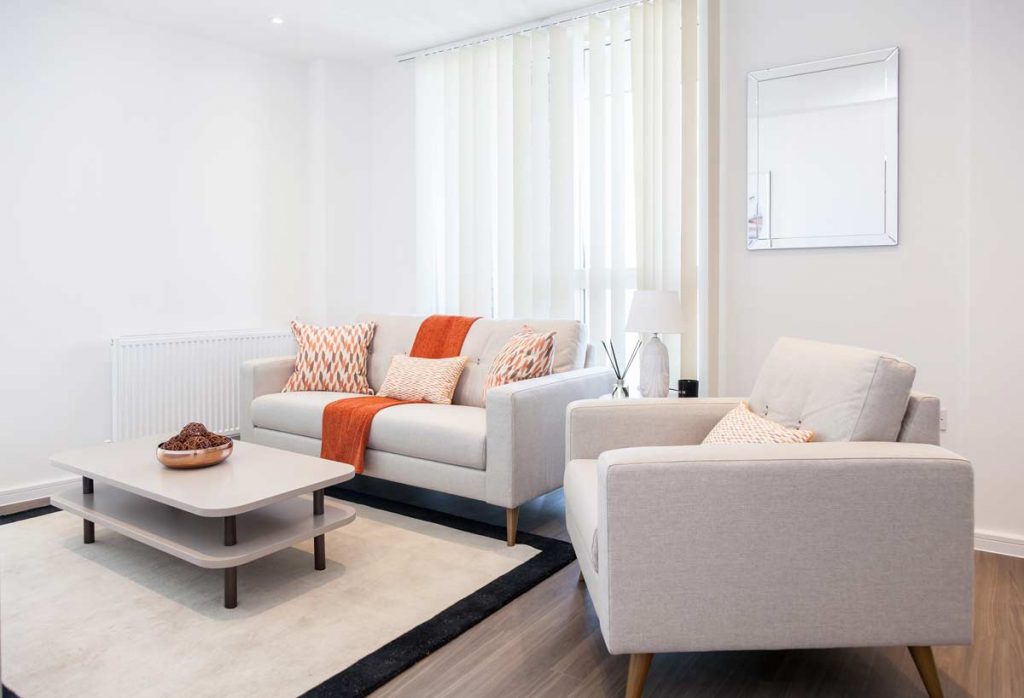 Successful PRS landlords know that this high-style look will attract this tenant's attention but that it must move with the trends easily and stand up to heavy use without losing any of its gloss.
The holiday let (Airbnb)
This tenant is likely to be a millennial, travel-savvy family or long-term business traveller looking for an 'authentic experience' in a home away from home. They desire properties that are close to travel hubs and where the hustle and bustle of the local community is evident.
Just because they are after something 'homely', don't imagine that they will accept lower furnishing standards. The space should be dressed for an 'Instagramable' look that gives the property an edge. Our Homeowners pack is designed to provide first-time buyers with an interior design service without the cost of an interior designer. The furnishings have the same durability and style that you'd expect from us, but they can also be tailored to suit you. Designers can use bespoke fabrics and upholstery, source one-off design pieces that really make the space feel personal.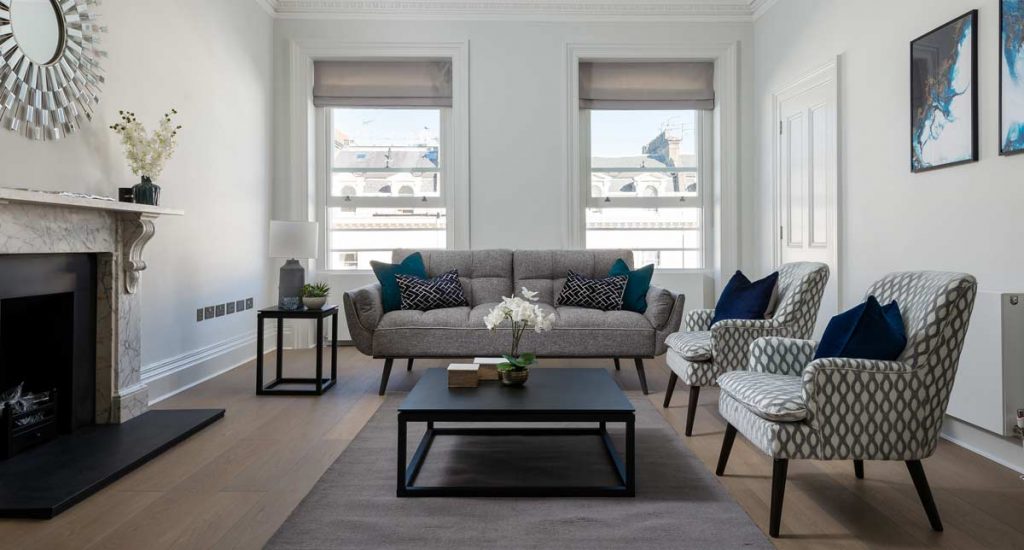 A successful Airbnb landlord knows that they need to achieve the 'interior design' look with furnishings that stand up to the wear and tear of a holiday let. These tenants are looking for something smart and high-end but with the comfort and welcome of home.
The relocated professional
This tenant works for an international company and has been offered a relocation package for the duration of their work project. They don't have time to source furnishings or hire an interior designer, nor would they want to because they wouldn't be taking possessions and furniture to their next relocation.
They need a fully furnished, stylish property with a full inventory of high-quality items in a prime central location. That's why the Diamond furnishing package is perfect. It is the epitome of refinement; smart whites, greys and taupes are harmonised with regal blues, earthy reds or spring citruses. Quality is the watch word, these furnishings maintain their integrity even with heavy wear, yet look as though they have been sourced from the design studio as statement pieces.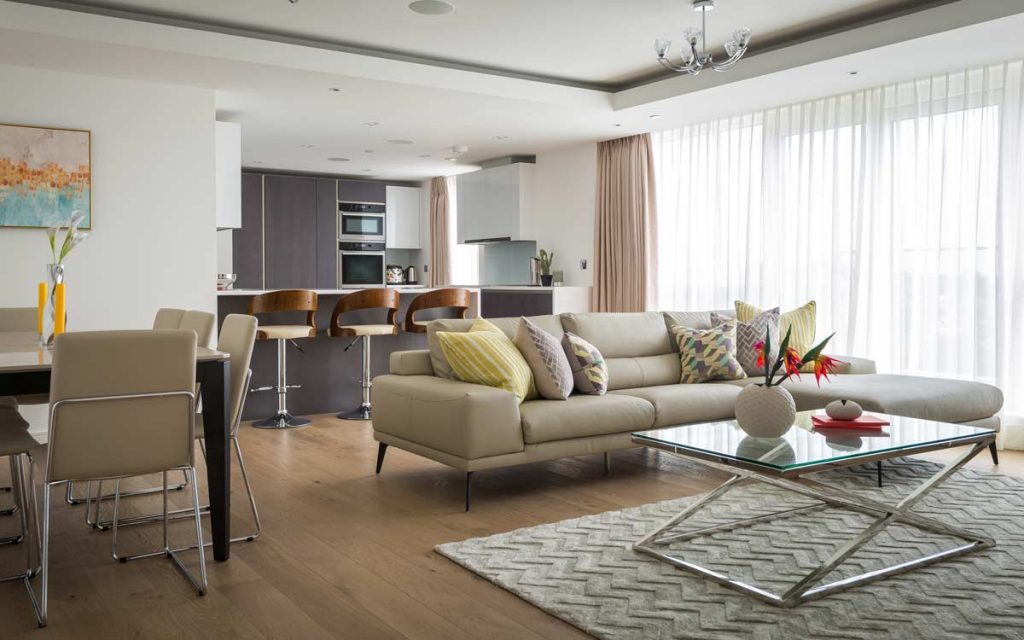 Successful relocation landlords know that these high-end professional tenants' value both quality and efficiency. A conveniently located high-end apartment, alongside a sophisticated furnishing scheme and good smart-home connectivity will tick all the boxes.
Matching the needs of each of the different types of tenant with the property and its furnishings can be tricky, so why not let us do it for you? Our experienced interior designers can choose a package and colour scheme to best fit your property and tenant. What's more, we offer a full installation and dressing service, at no extra cost, to help you show your property in the best light. Why not make contact with the team today?
*All images used in the blog are for illustrative purposes only.