June marks the start of the Royal Academy's famous Summer Exhibition, a chance to see new works from contemporary artists, from paintings and prints to photography and sculpture. For me, it's a must and I always try and visit each year – I love the eclectic mix of ideas, the colours and the sheer creativity. And while original pieces of artwork are beyond the budgets of most of us, (few of us can afford an original Andy Warhol, a Tracey Emin or a Salvador Dali), we can make our homes come alive with prints or photographs for surprisingly little outlay.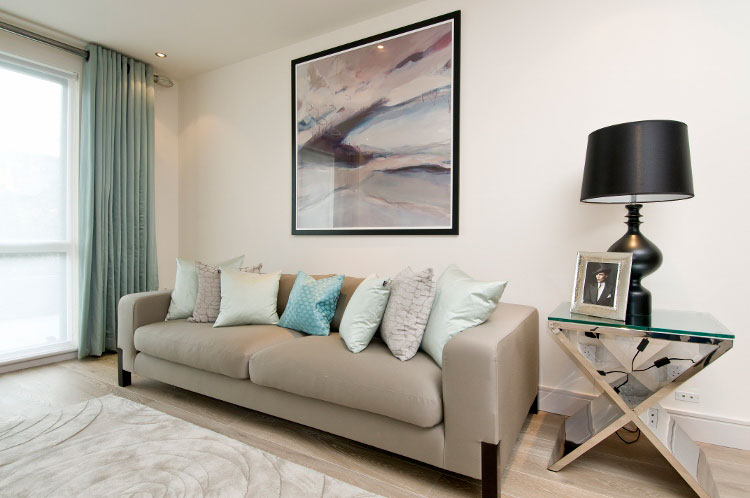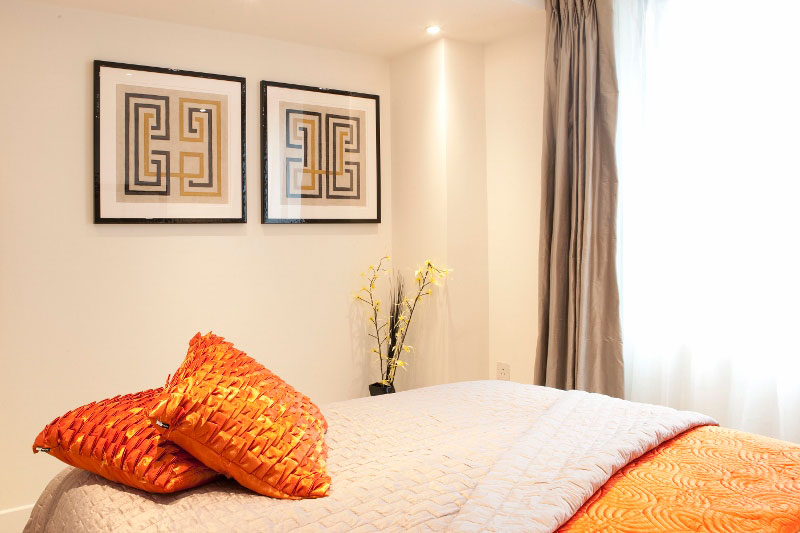 Choose Art that you Love
If you're planning to buy a piece of art for your home, first make sure it's something you absolutely love – you're going to be looking at it every day so buy something for you, not your guests!
Next, a few practical considerations. Think about the wall space you have available. A large painting is too overpowering in a small living space but equally a small print can get lost on its own.
What colours do you have in your room? You could choose a painting with one or two of these in it, or you could choose a complete contrast – maybe an eyecatching black and white photographic print. These are bang on trend at the moment and we find clients really love the bold statement they make. Landscapes, seascapes and nature studies work well too, bringing a sense of calm to a room.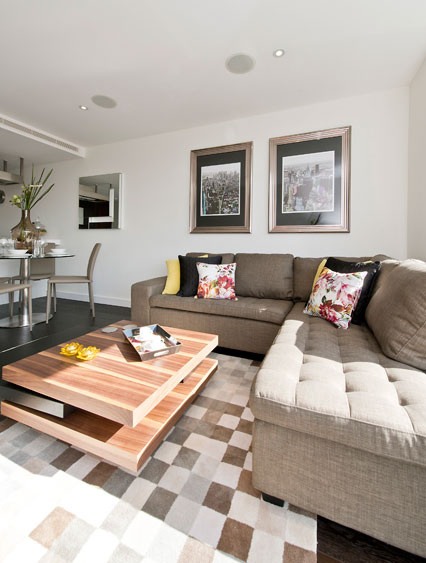 Consider Abstract Art
If you're looking for something truly original, you could think about a piece of abstract art. We commission a London-based artist to create completely original works of art when a client requests it, using colours that complement the colour palette we've chosen for a particular room – a real talking point.
Where to Put your Paintings
Once you've chosen your paintings or prints, think carefully how to position them. If you have chosen a large, distinctive piece, position it centrally above a sofa or fireplace for the greatest impact. Or you could pick several smaller pictures and group them together, in which case choose groups in odd numbers, maybe threes or fives, which create a more pleasing look.
Last but not least, don't forget frames. Pick a style that complements the painting and your room – simple lines usually work best.
London Art Week
For more inspiration, June also sees the start of London Art Week (www.londonartweek.co.uk), co-ordinated exhibitions in art galleries throughout the West End showcasing paintings, drawings and sculptures by some of London's best artists. The paintings may be beyond your budget but they will definitely inspire you.
Above all, be creative. When we're choosing larger items of furniture for a room such as a sofa or a dining table, we often have to be sensible and choose pieces that will stand the test of time. But with art, your creativity can run free and you can let your personality shine through.