ani M Interiors by InStyle Direct provided state-of-the-art interior design and renovation services for this multi-million-pound, Georgian-style property by Berkeley.
Services included full furnishing, decoration and joinery throughout the Richmond chase new-build by award-winning developer Berkeley.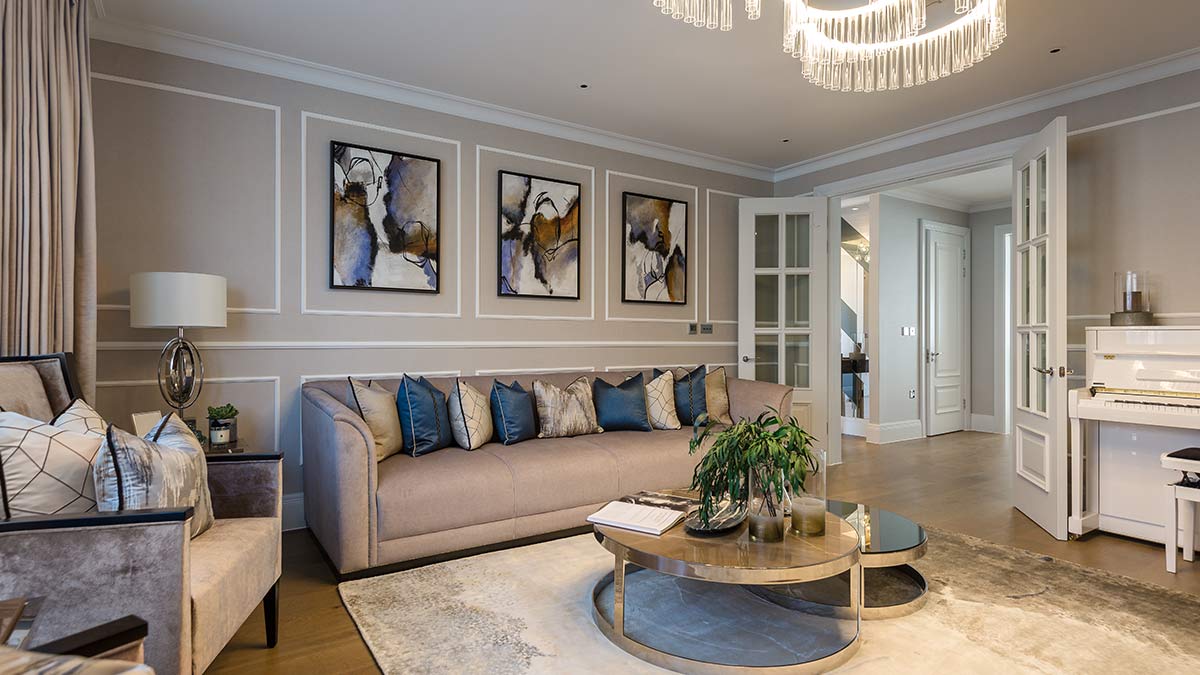 "Interiors focused on soft, earthy tones combined with premium metallic and marble accents."
– Severina Oborotova, Senior Interior Designer at InStyle"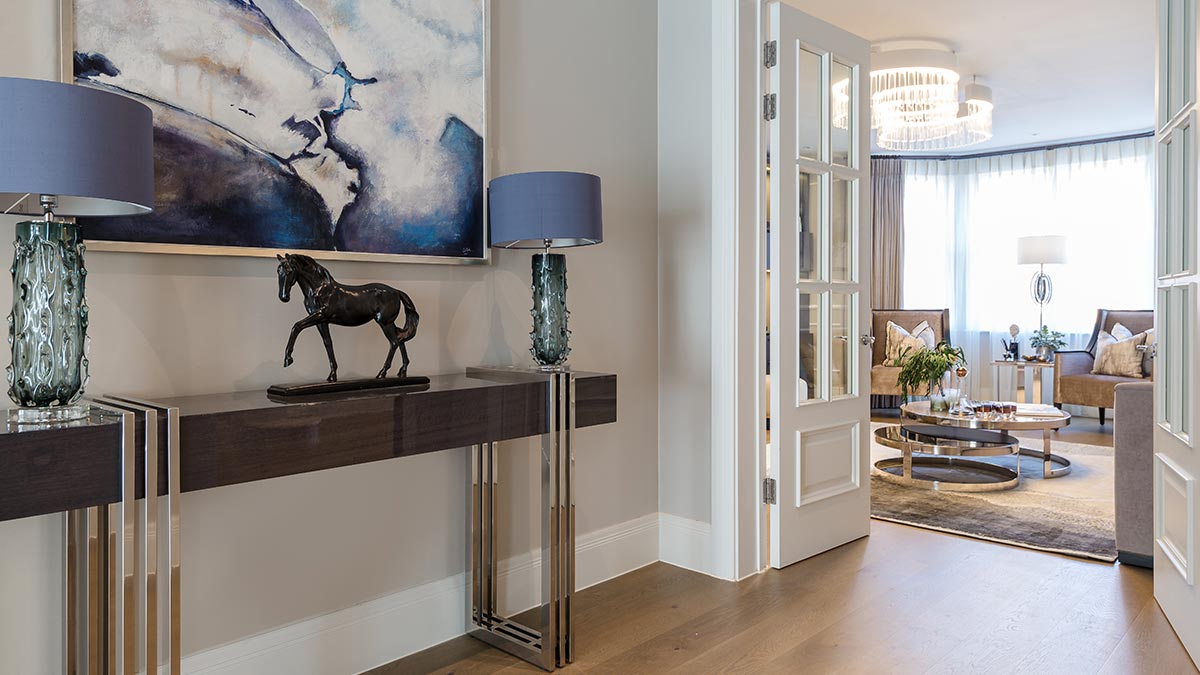 The two-storey, family home exudes elegance with exceptional bespoke design. Hand-made, premium finishes such as glass, laqueur and mirror were used throughout for a premium, contemporary look and feel.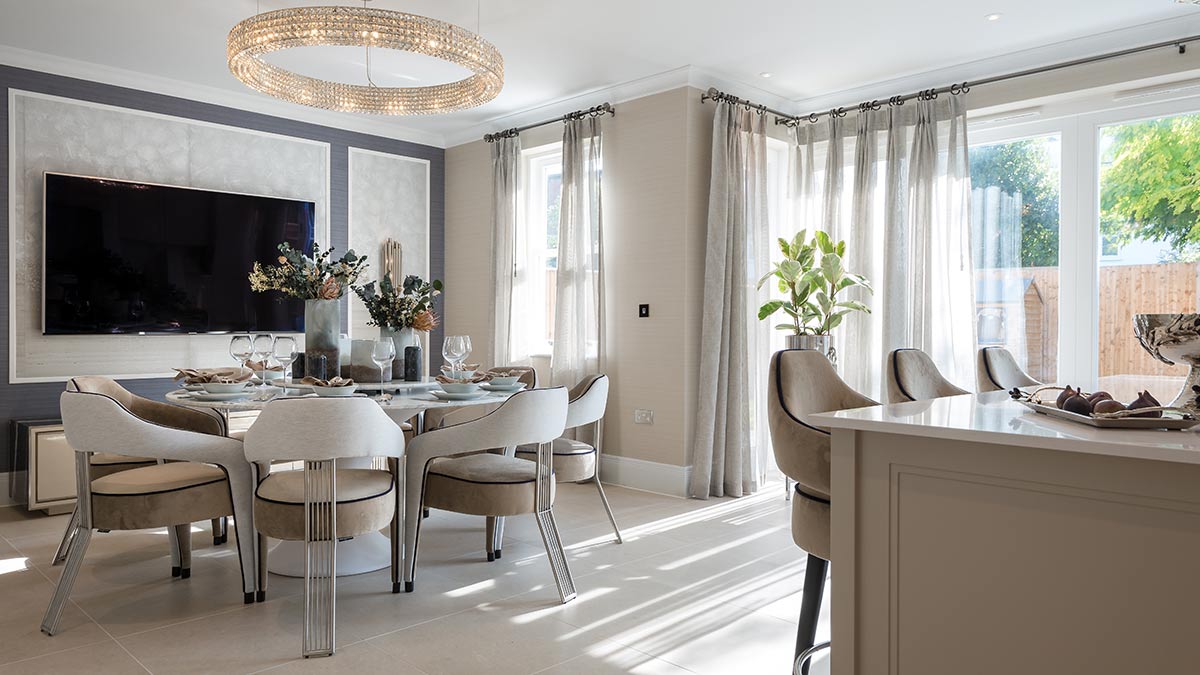 Luxurious, long-lasting textiles, include sumptuous velvets with FibreGuard technology which were chosen to ensure that the house was suitable for family-living.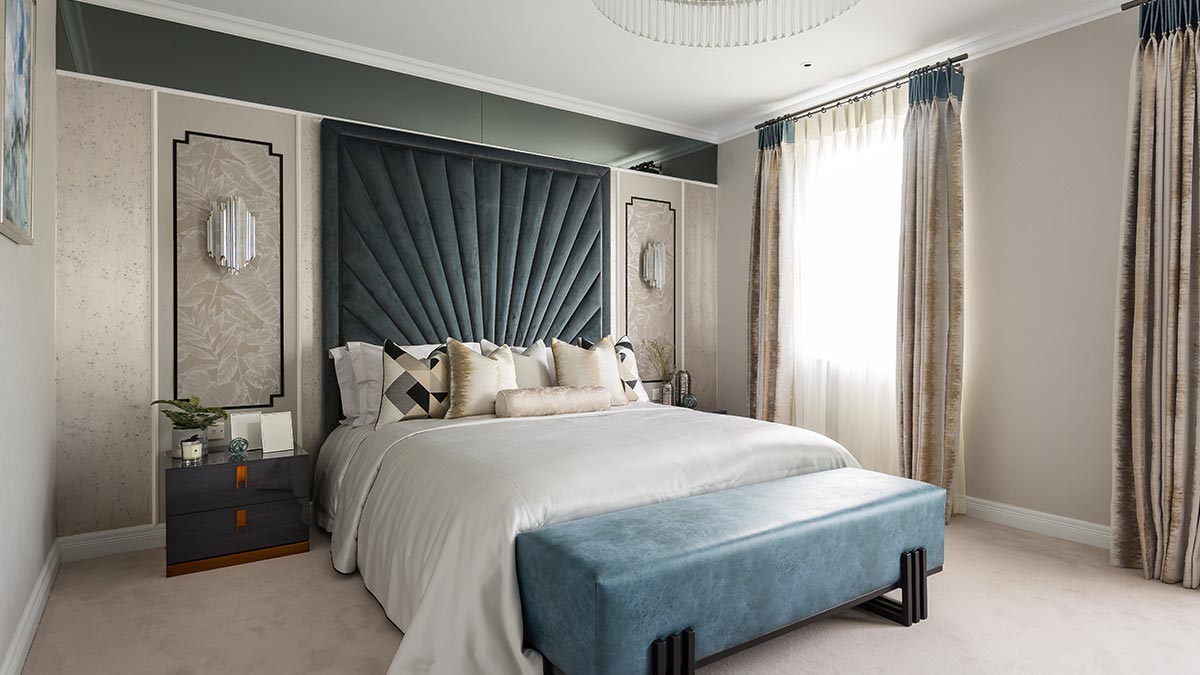 Attention to detail can be noted throughout the property which includes:
A metallic theme runs through the fixtures, fittings and furniture, down to metallic thread through the furnishings to tie it all together.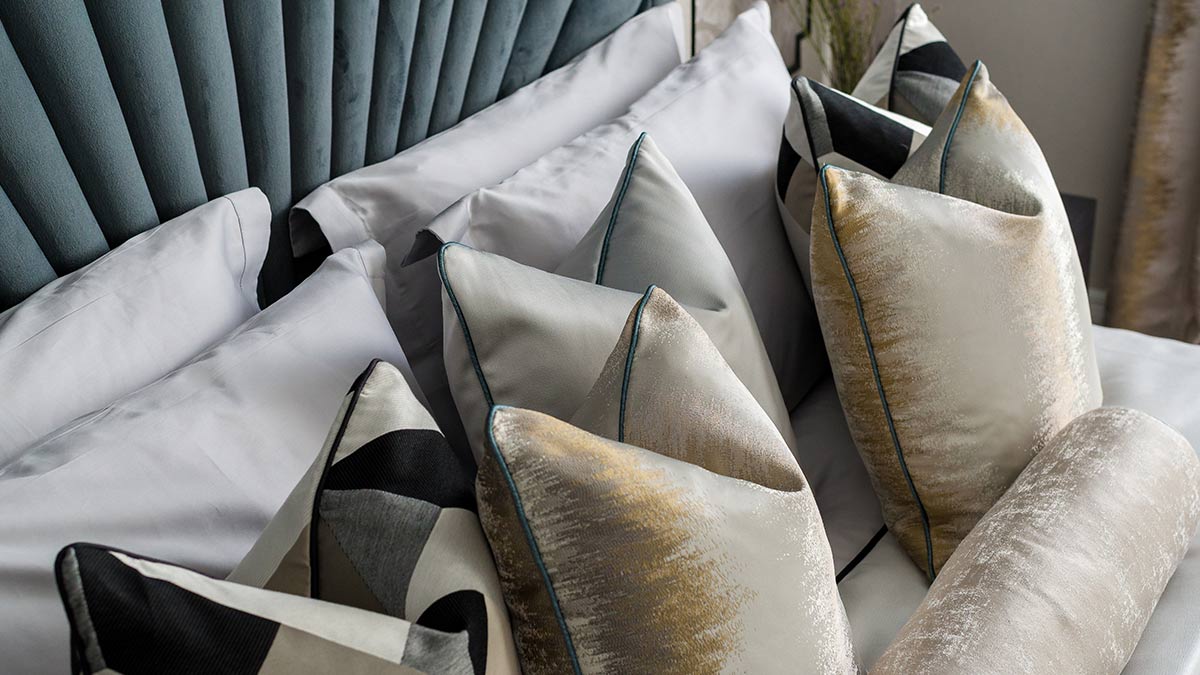 Contemporary furniture featuring brass handles and trims.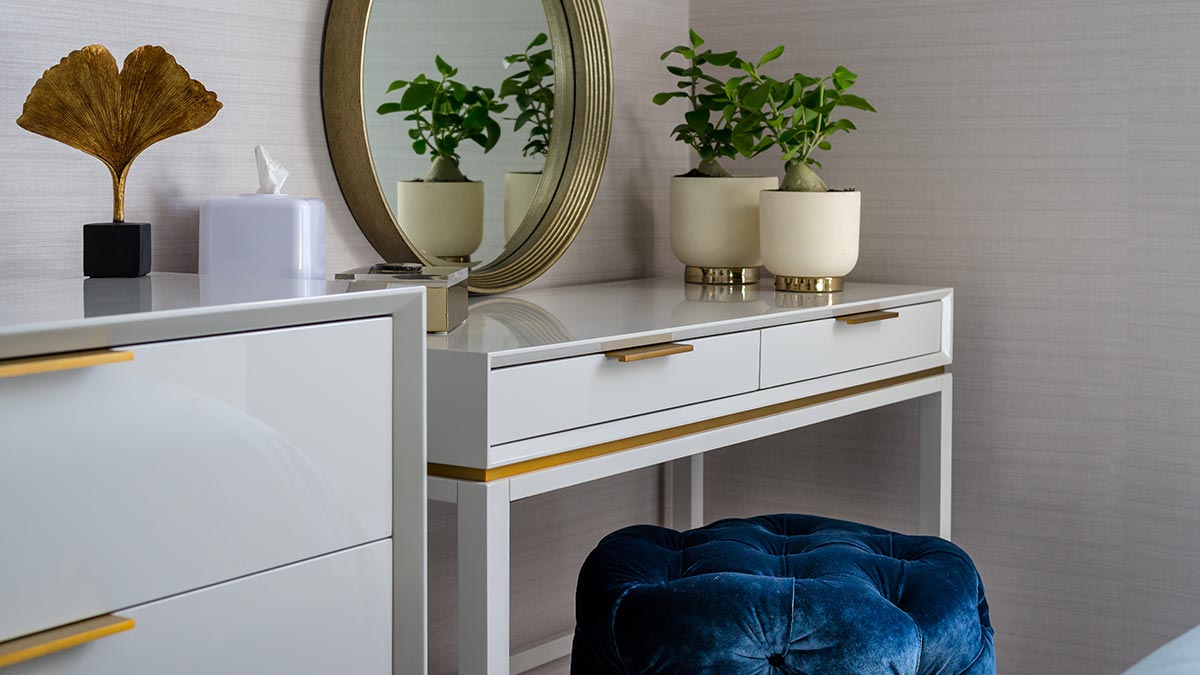 Hand-painted metallic walls complement nickel fittings.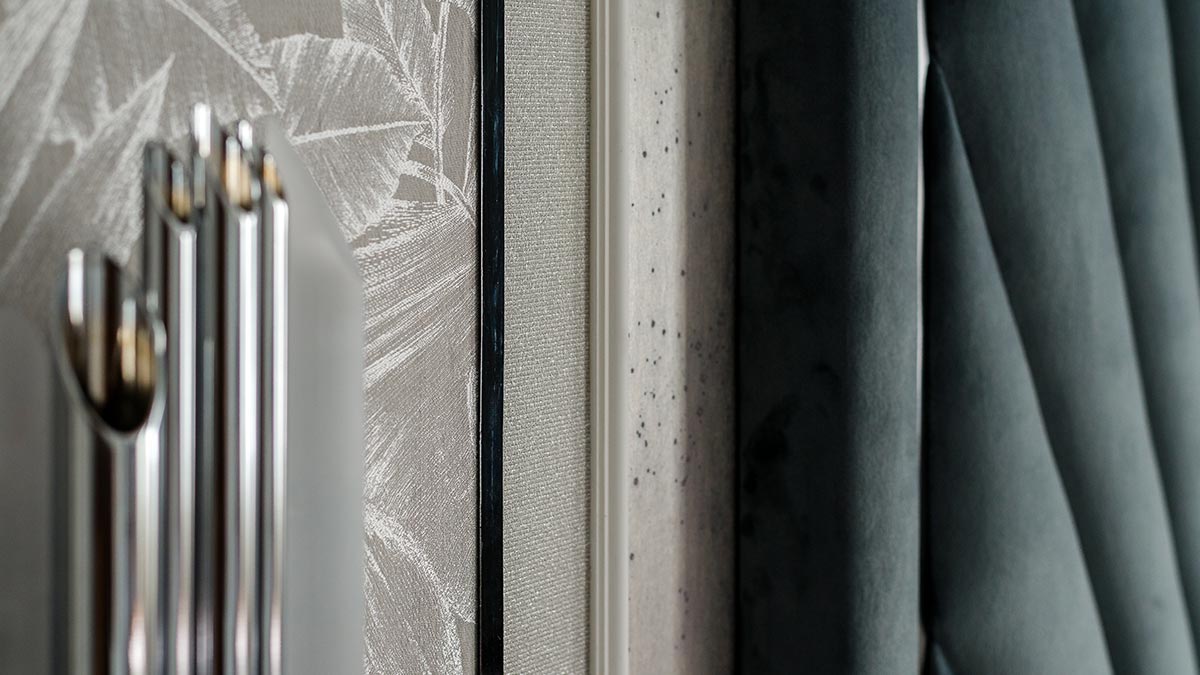 A custom-made, integrated, crystal-embedded chandelier featuring mirror polished plates, forms the focal point of the property.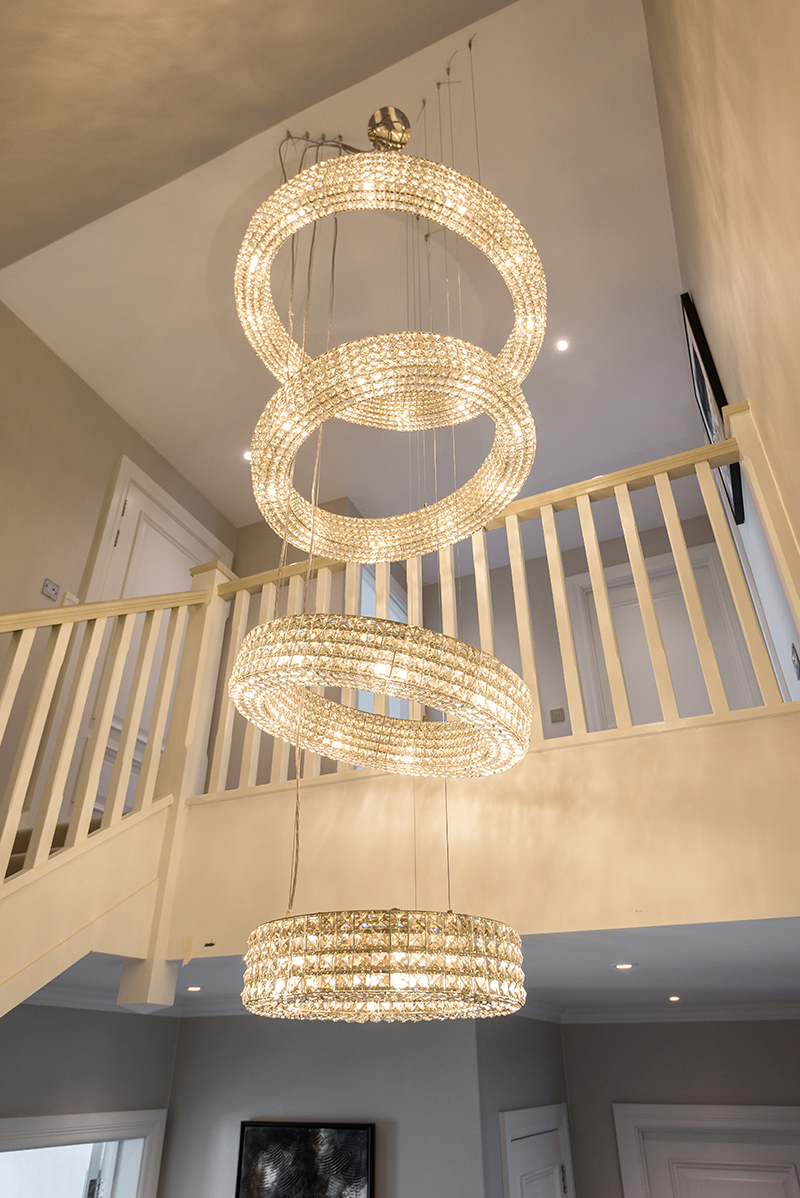 For the children's bedrooms, our Interior Designer, incorporated innovative storage solutions with creative themes to encourage maintainable, tidy living.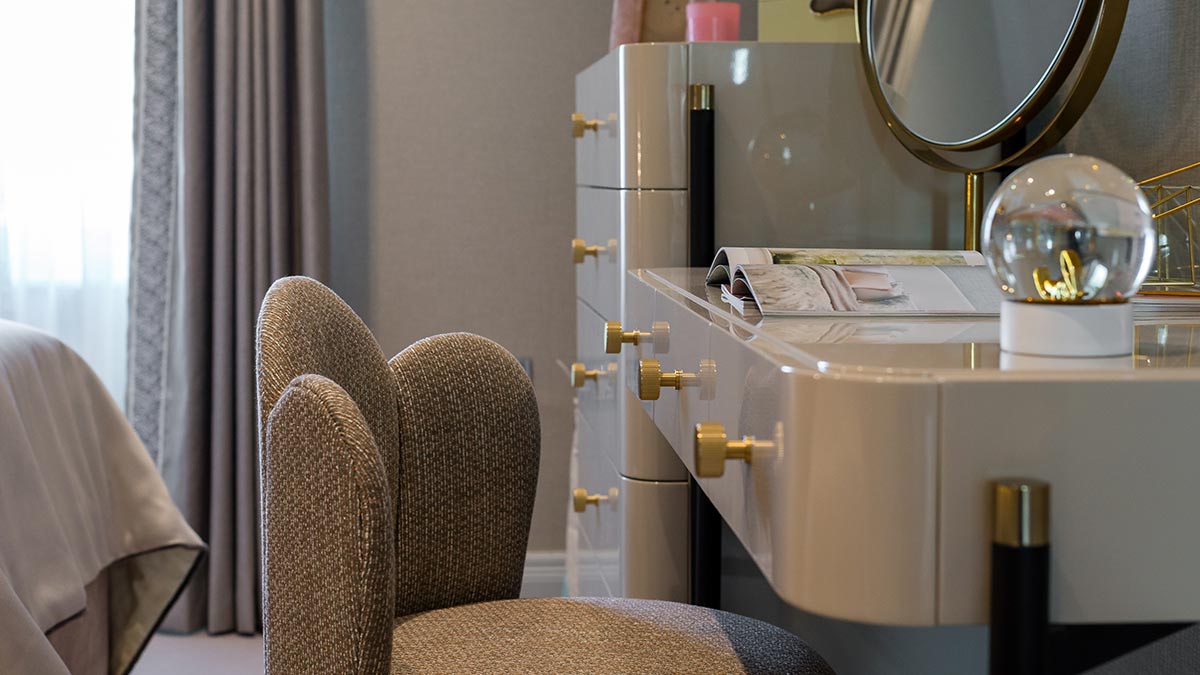 If you'd like to speak to InStyle Direct about an interior design project, please contact us