With the Chelsea Flower Show in full swing, many of us are turning our thoughts to creating a riot of colour in our gardens over the summer.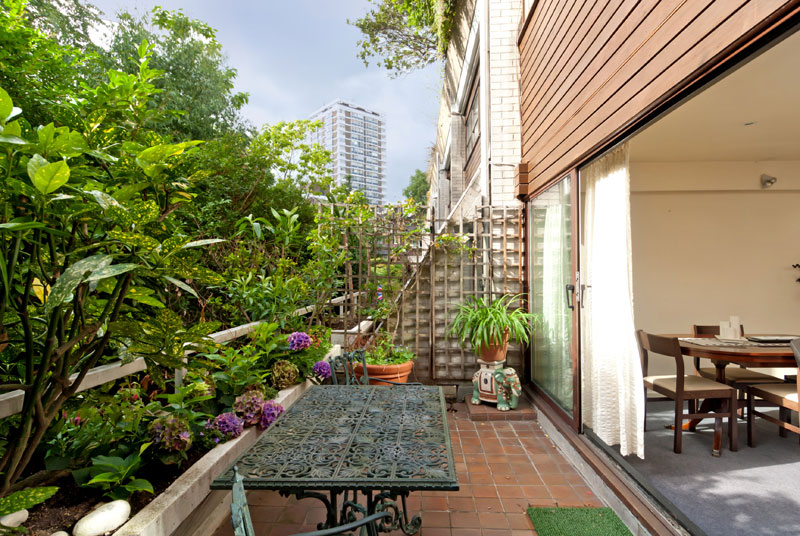 If you live in London though, outside space is a luxury. The good news is that if you're lucky enough to have even a small balcony, patio or rooftop, it's not difficult to create a really beautiful 'room' where you can relax over the summer.
First, a few practical considerations. If you're planning to transform your balcony, find out if it is waterproof and check to see if it will hold the weight of large containers. Ideally you should position these near a perimeter, close to a load-bearing wall. If you plan to use a rooftop for the first time, you'll need to ask a structural engineer how much weight the roof can take and see if you need planning permission. Before you do any kind of refurbishment programme, you really need to do your homework!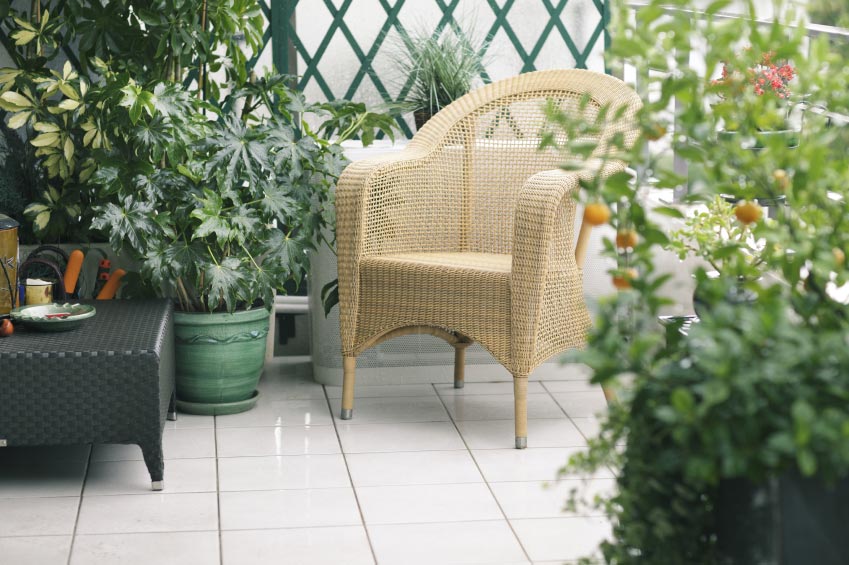 Design Tips
Now the design. Think about what you'll be using the space for. Will you be entertaining friends or just using the space yourself to relax in during the evening? Do you have space for a table and chairs or maybe just a deckchair for yourself?
If you need to create some privacy or maybe screen out an unsightly view, think about adding some containers with large plants like bamboo. And climbing plants are a great space-saving choice, helping to soften perimeter edges.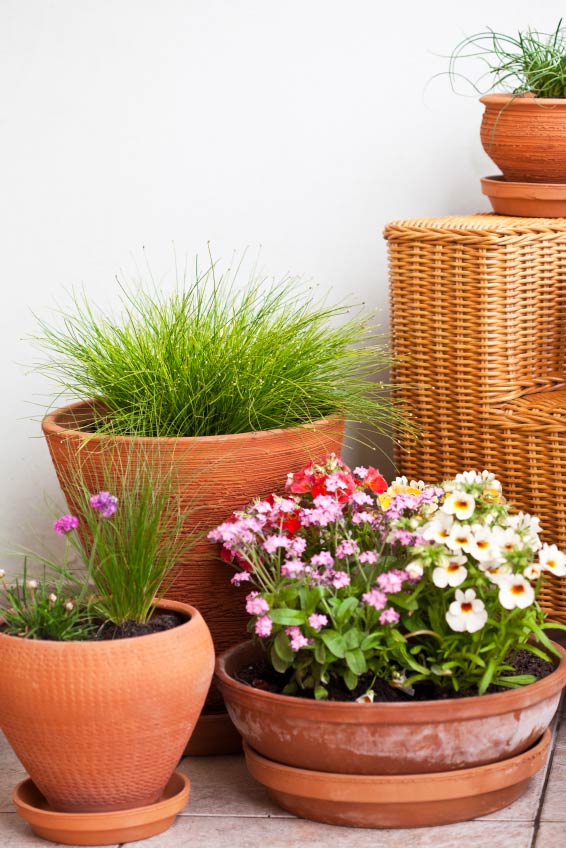 Keep it Simple
Several, large containers create a stunning focal point with more impact than lots of smaller ones which look a little 'busy' and also be more time-consuming to water.
Natural Light
You won't have much flexibility when it comes to how much light your balcony has. If it is in shadow much of the time, make sure you choose plants that can tolerate this such as ferns, hostas and ivy. Fuchsias are a stunning, colourful choice too that thrive in semi-shade.
Colour
In a small space, you'll create more impact by keeping colours simple – stick to a palette of maybe two or three colours for a stylish look.
Tending
If you're new to gardening, make sure you keep all the information cards that come with your plants so that you can keep to the watering and care instructions.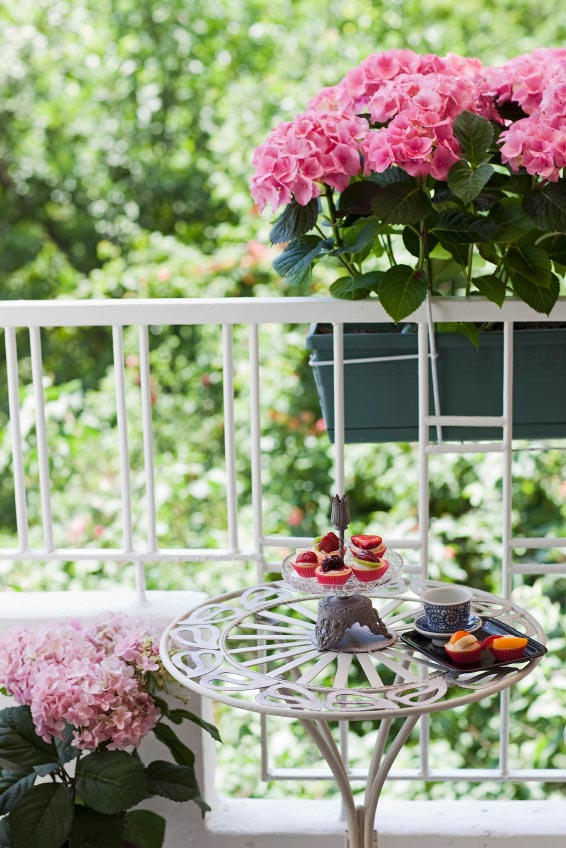 Practical Tips
Last but not least and something that's easy to overlook – measure your balcony before you head off to buy your plants so you know that they will fit the space!
So, just a few ideas to get you started. And far from being a restriction, having a limited space can really help you unleash your creative side and create an urban oasis with very little outlay.