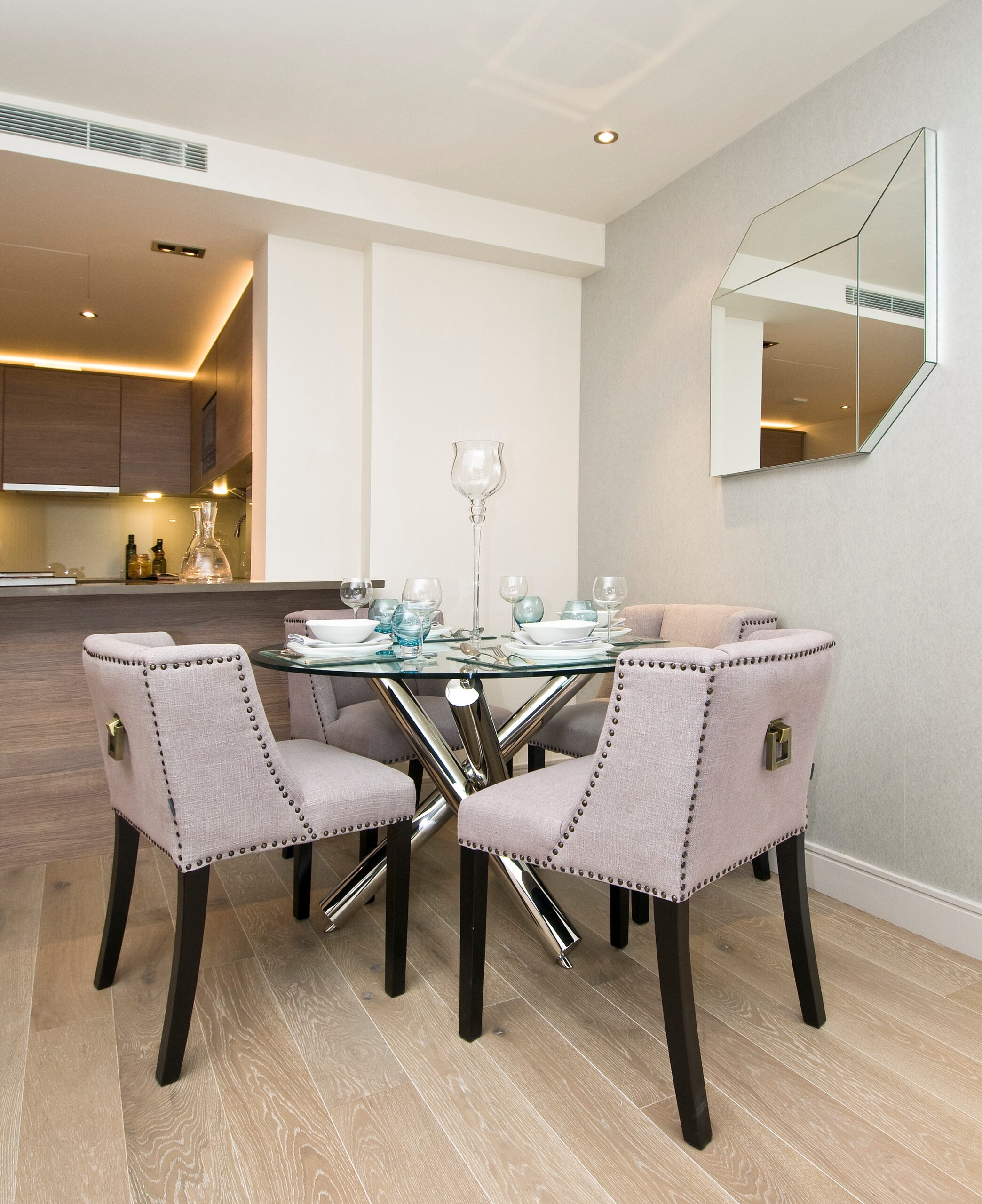 Many homes don't have a separate dining room these days.  Most of us prefer to have a more relaxed meal, either at our kitchen table or in a dining area that's part of our main living space.  But that means we need to really think about creating a cosy yet chic dining area, whether we're having a quick cup of tea or entertaining friends for dinner.  So how do you go about it?
Keep it Simple
The key is to keep things simple and not add clutter.  Choose a fairly neutral colour scheme and add just a few designer touches to make the dining area feel like a separate but stylish space.
Elegant Accessories
When we're choosing accessories we tend to opt for simple placemats (mirrored are very on trend at the moment) and then add a feature colour with napkin rings, a lovely bowl or some beautiful glasses.  You can find some great coloured glassware in stores at the moment – citrine is our favourite right now.
If you're choosing new crockery it's best to match the colour to your accessories or alternatively, white always looks good.  Next, lay the table!  When we dress a property, our team always makes sure the table is laid perfectly – from the cutlery to those few well chosen accessories – Google it online if you're not sure which cutlery should go where!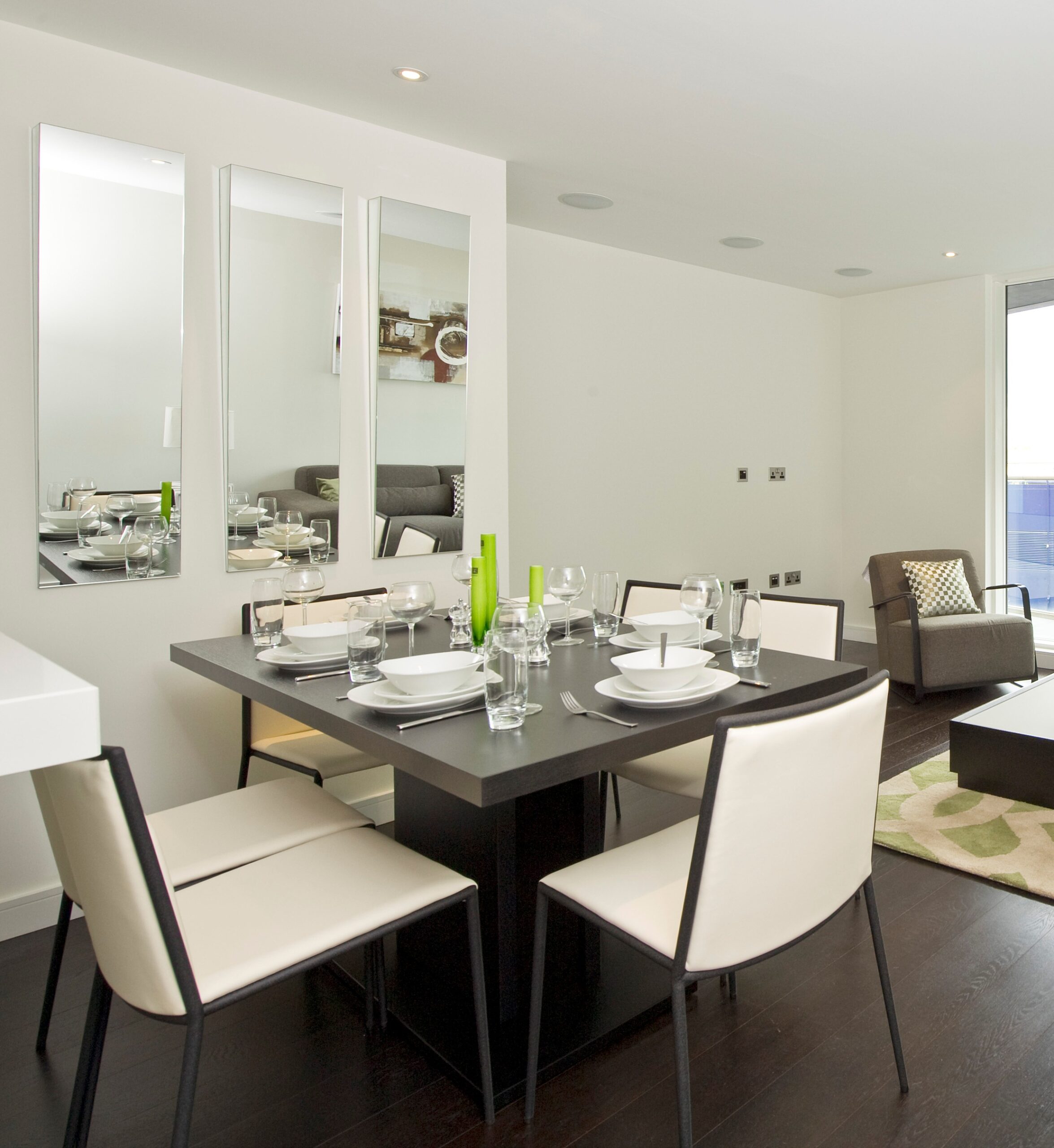 A Touch of Glamour
Add some glamour with a few beautiful accessories – a large feature mirror always looks good.  Then bring the look together with a colourful vase for your sideboard or maybe an elegant candleholder to create a focal point for your table.
Last but not Least – Lighting
Lighting is the perfect finishing touch but can be overlooked.  A chandelier always looks chic but you could also add a couple of lamps to create a softer, cosier feel.
These are all simple tips we use when we're dressing a property, either for a showhome, a rental property or a private client.  But you can use these ideas when you're furnishing your own property – the beauty is that they're all simple, effective and affordable.