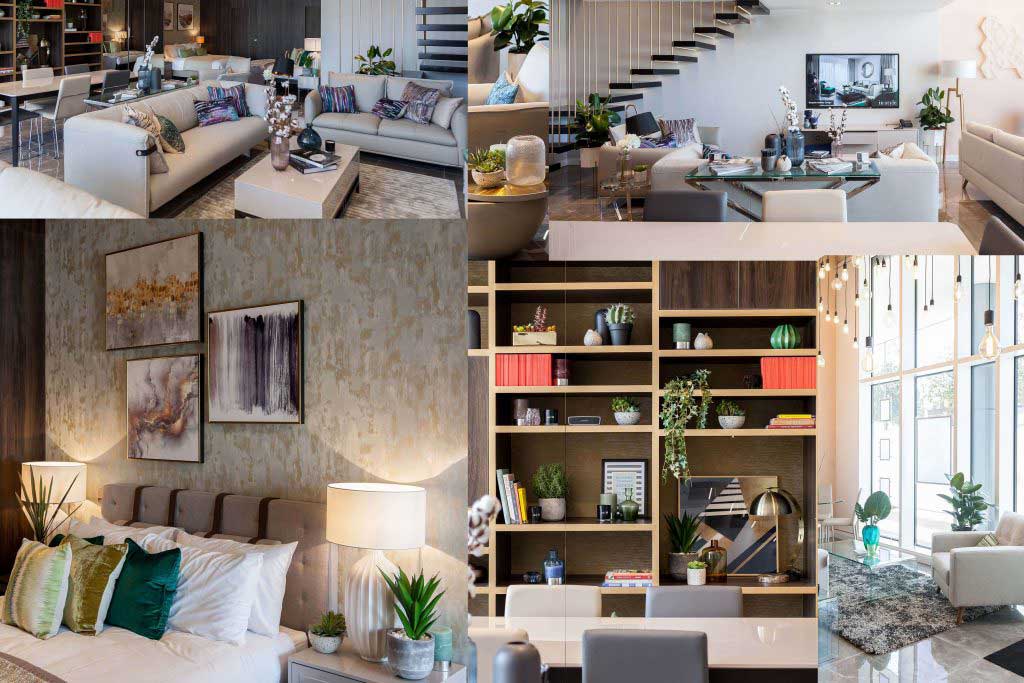 InStyle Direct has launched a stunning new showroom in the heart of Nine Elms. The area encompasses Battersea and its world-famous, towering Art Deco power station. As part of the £9bn redevelopment of the power station itself, the surrounding area is undergoing a huge regeneration project that includes new tube, bus and overland stations. Respected developers are building high-end apartments nestled among new restaurants, cinemas and shops in beautifully landscaped parks and squares to create a destination location.
It is here that InStyle Direct has opened its newest showroom, refurbished and designed by the in-house team. The space showcases the very best bespoke interior design expertise, refurbishment options and product ranges. Visitors get a feel for how smaller sized rooms can be made to feel bigger or how unusually shaped rooms can be harmonised, as well as seeing the Gold and Diamond ranges in situ. The in-house team has worked tirelessly to present the range so that landlords and homeowners can visualise how their space can be transformed.
Business development manager James McNeill, who will be based at this location, commented: "The team has done a great job on every aspect of the showroom's refurbishment and design. It's really important to be able to discuss a client's redesign, refurbishment, home staging, interior design or rental needs in such a pleasant and relaxed environment, but it is imperative for them to be able to see and feel for themselves the high standard and variety of designs of our Gold and Diamond ranges."
The showroom was opened on the 15th May and more than 30 leading developers, agents and clients came to celebrate its launch.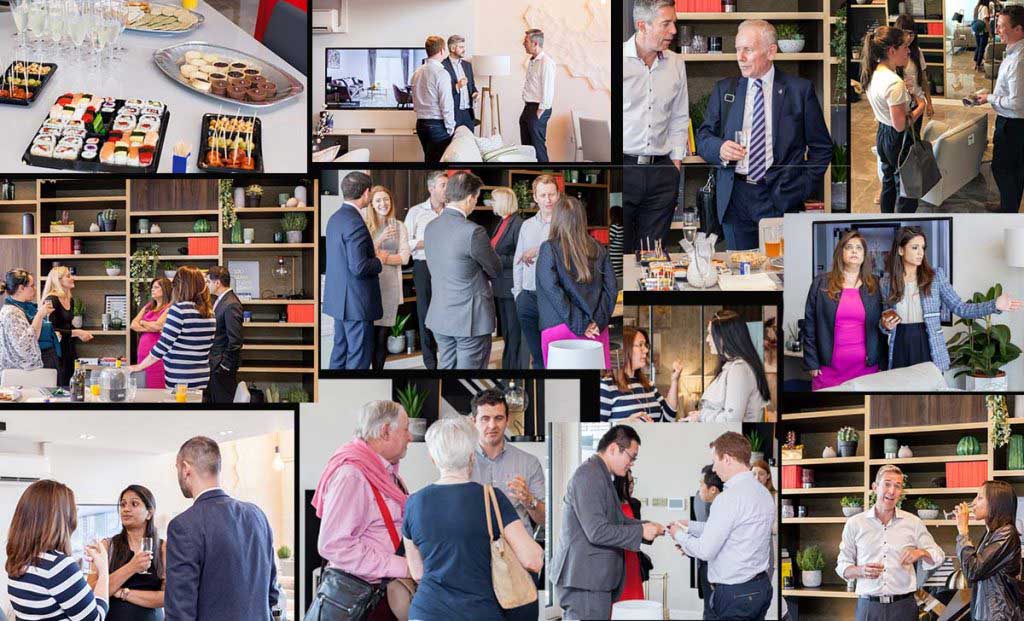 The location (50 Wandsworth Road, Lambeth, SW8 2LF) has been chosen for its convenience; busy clients can view their nearby properties and then it is simply a short, pleasant walk through the newly landscaped streets to the showroom for inspiration. They can even take in the thriving cafe culture en route.
"It's such a great location," comments James, "The regeneration has given the whole area a buzz. It's just the right balance of quiet and calm with the hustle and energy of the city. This area is up-and-coming for a good reason."
Many of the developers are anticipating enquiries from professionals moving to the area for work, so our showroom's team expect plenty of interest from landlords who will be looking to furnish the properties to a high standard to attract professional tenants. Statistics show that unfurnished properties take 30% longer to rent than furnished ones, often because the tenants can't visualise how a new build apartment could look. The showroom team can advise landlords on how to give their property the edge.
InStyle Direct provides an end-to-end service for landlords and homeowners looking to give their property a high-end interior design look; the service includes the design and installation of high-quality design-led furnishing packages and window dressings that are good value for money and look great. Rental furniture for staging purposes can also be supplied to help with a property's sale. Showroom viewings are by appointment, so to see how a property can be transformed, please contact James McNeill on +44 (0) 7980 383 172 or email us at info@instyledirect.co.uk
For press enquiries, please contact Devriti Shah Rana on 020 7319 9650 or email info@instyledirect.co.uk