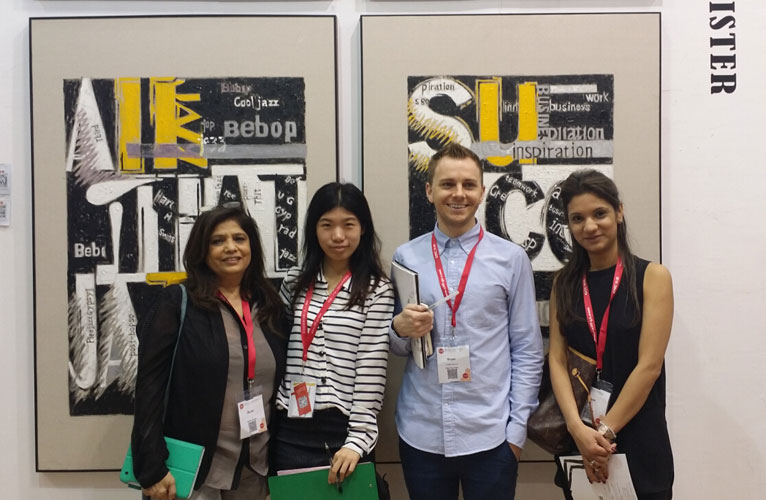 We've been on our travels again – this time we've been visiting several property exhibitions in China. During our trip we couldn't resist the opportunity to visit the China International Furniture Fair in Guangzhou, home to 370,000 square metres of interior furnishing ideas.
Inspiring home furnishing ideas

The China International Furniture Fair attracts visitors from across the world, with exhibitors from as far afield as the US, Europe and of course, the Far East. And there was a vast array of really stunning furnishings to see there. There are pavillions dedicated to European, American, China, Thai and South-East Asian styles and there are halls focusing on modern furniture, bedroom furniture, home decor… But this is just the tip of the iceberg – the variety of exhibitors is huge. Whatever you're looking for, you'll find it here!
Some of our favourite interior designs
Amongst our favourites were Scandinavian style furnishings in light wood and the mid-century fabrics and designs that are so on trend at the moment. You can take a look at our previous blog to see how we have used light and dark shades of furnishings and accessories to illustrate this.
Metallics are making a comeback and we saw some fabulous coffee tables and side tables featuring unusual twisted metal bases. Copper is very popular at the moment too. We also found some stunning statement mirrors, again reminiscent of that distinctive mid-century look.
Busy, busy
From the moment we arrived in Guangzhou we were struck by how busy and popular this event is. The airport was extremely busy and the queue for taxis was over 300 people deep! But we were impressed at how hospitable the Chinese people are and we enjoyed some fabulous, traditional Chinese cuisine in the city's amazing restaurants.
Home again
Now we're back in London, we won't be putting our feet up! We're already getting our heads together to look at all the information we've uncovered. There will be new furnishings and accessories to add to our furnishing packages as well as beautiful new fabrics and finishes.
So watch this space – we have several trips planned this year as we travel the world to source new ideas and inspiration for our furnishings. We'll be showing you some of these new designs in this blog over the coming months.