InStyle Direct has an efficient and streamlined process for coordinating its furniture packages and rental furniture. Its specialist team will make the best selection for each client. The chosen furniture package will provide the best quality furnishings to suit the style of the property and ensure the best rental returns possible. What's more, they are offered at a competitive price if the furniture is hired to stage a property for sale and ensures a quick sale after. The stages below outline this process, but don't convey the team's true skill – they've transformed this practical process into an art form.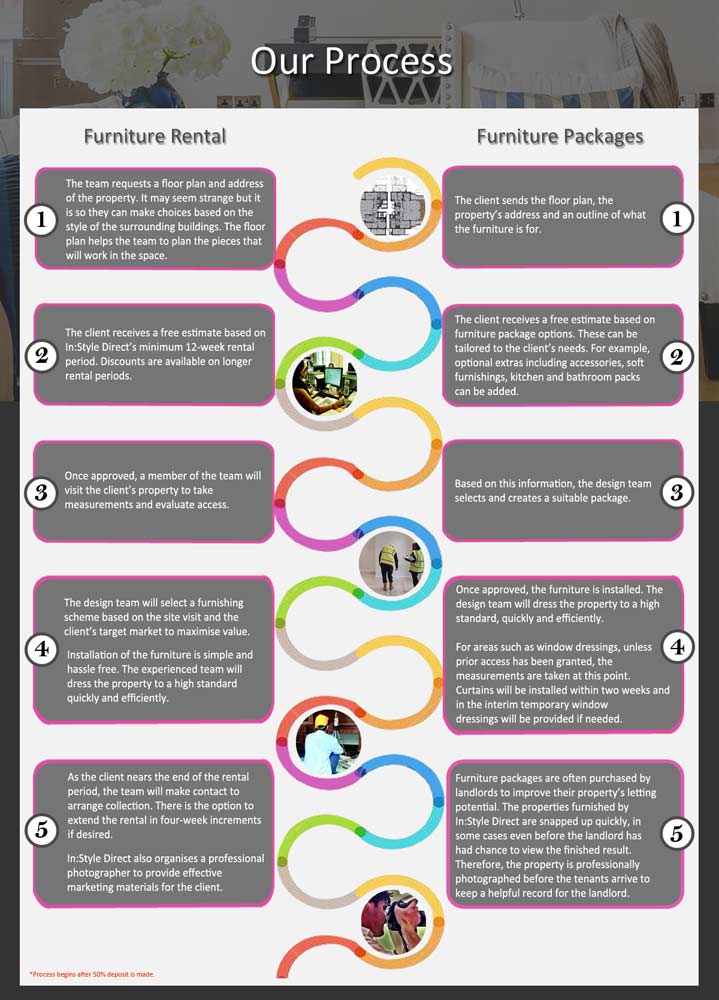 The process for both rental furniture and furniture packages runs like clockwork and with minimum fuss or inconvenience to the clients. This is especially important for overseas clients who rely on InStyle Direct's full service and professionalism. The team prides itself on its high-end, flexible packages and competitively priced furniture rental options. They meet the clients' needs, ensure the property is let or sold quickly and achieves its maximum letting potential or selling price. The team's creativity and cutting-edge design know-how means that the packages themselves will wow potential clients and tenants alike.
It is a winning formula. If you would like to find out more about what furniture packages and rental furniture services are available and how they can fastrack your property's rent or sale and improve its rental yield or selling price, contact the team today.