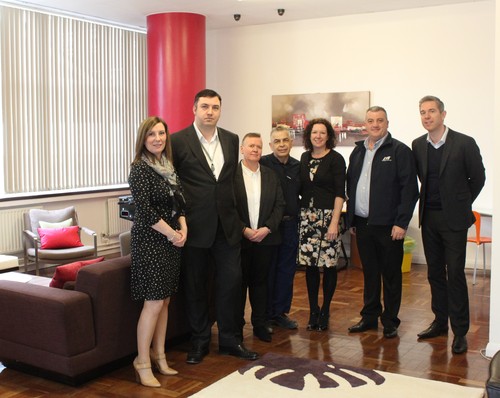 The Charing Cross Hospital key worker scheme is a simple yet effective way to ensure that key workers have access to high quality affordable housing. A2Dominion, a client of InStyle Direct for three years, is responsible for the housing scheme so when it was time to refresh some of the communal areas of the building, they immediately knew who to turn to for furnishings help.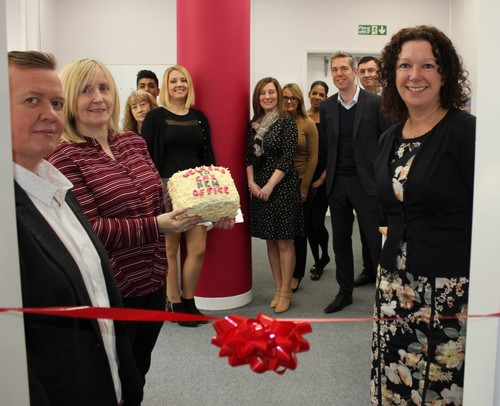 InStyle Direct's Business Development Manager, James McNeill, visited the Charing Cross site and commented "the common room was in great need of a facelift. The furniture was tired-looking and the blinds were broken so it was not a restful place for nurses and other key workers to socialise and unwind".
He reported back to the InStyle Direct team. It was quick to put together a bespoke, high-end furnishing package to transform the space. The design package included sofas, rugs, coffee tables, chairs, blinds and accessories such as: cushions, artwork and vases to make the room a comfortable and desirable place to spend time. The colour scheme was monochrome with strong red accents to make the most of the space and give it a bold, contemporary look. All of the furnishings in the package have been tried and tested for quality and endurance so the team felt confident that in this environment, as in any rental property, they would be hard wearing and stay looking good.
Design Director Mansi Mehra was delighted to be involved. "This type of project is well within the company's remit: sourcing high-quality furnishings that transform a space and offering an affordable end-to- end service. However, this project was different, after finding out more about the hospital key worker scheme, I felt that the furniture package and installation should be a charitable donation to say thank you to the hardworking nurses."
It is a sentiment that is seconded by James McNeill: "Everyone at the company has been more than happy to help and has enjoyed being involved with this project. It seems only right that the furnishings and service have been provided free of charge as it is our way of giving something back to the community. Now the hospital's key workers can relax in comfort and style. Thank you to A2Dominion for giving us this opportunity, it has been a fantastic project to work on and it is a company that is always a pleasure to work with."
More about the Charing Cross Hospital key worker scheme can be found on the A2Dominion website here: https://a2dominion.co.uk/content/doclib/1506.pdf
If you would like to read more about the project from A2Dominion, please see the attached press release.