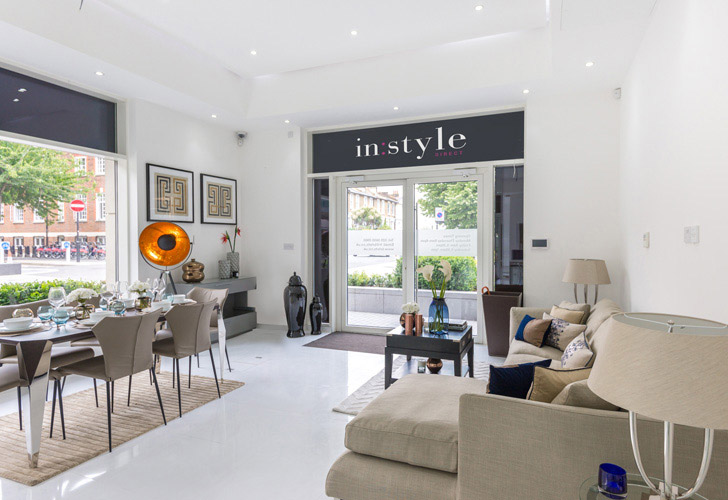 InStyle Direct's new showroom has opened in Fulham Reach, providing an easy stop and shop for clients located in West London. Fulham Reach, one of developer St George's newest residential developments, is situated in the borough of Hammersmith and Fulham and offers luxury living in London's Zone 2, with the added benefit of being just a ten-minute walk from Hammersmith tube station.
In this smart development with its stunning views of the River Thames, our latest showroom offers a relaxed environment for landlords and developers to view design and refurbishment projects, discuss home staging and rental furnishing packages with our in-house team of experts.
The location was chosen strategically to enable clients to discuss the plans for their property portfolio in a more convenient and relaxed West London setting, away from the hustle and bustle of Central London.
Mark Parry, Sales Manager, who will be based there, comments:
"Statistics from the letting agents we work with show that unfurnished properties take 30 per cent longer to secure a tenancy so clients are really seeing the immediate value of buying furniture packages from us. It's often assumed that furniture packs will work out to be more expensive but that's not the case. With our range of design-led packages, you can furnish a buy to let property both cost-effectively and quickly, avoiding the long lead-times that high street retailers require."
Since launching eleven years ago, InStyle Direct has opened four offices and showrooms in strategic London locations including Chelsea and Hampstead, ensuring landlords and property developers don't have far to travel. It is a vital part of the service. It is one thing to be able to view a range of packages available, it is quite another to be able to touch the product and feel the quality of the materials.
InStyle Direct specialises in providing furnishing packages in addition to full refurbishment and bespoke interior design services. Our in-house team can also help with window dressing and supplying rental furniture to landlords and property developers.
As Mark says: "I pride myself on being able to provide a one-to-one service to clients and this comfortable new office and showroom enables me to really get to know them, understand their requirements and provide top-notch customer care."
To make an appointment or to discuss a project in further detail, please contact InStyle Direct on 020 7319 9650 or email info@instyledirect.co.uk