Creating a lifestyle, a home where buyers can imagine themselves living – it's what selling a property is all about. After all, a plain, empty apartment isn't easy to fall in love with. Buyers find it difficult to visualise how they might use the space or where their furniture might go.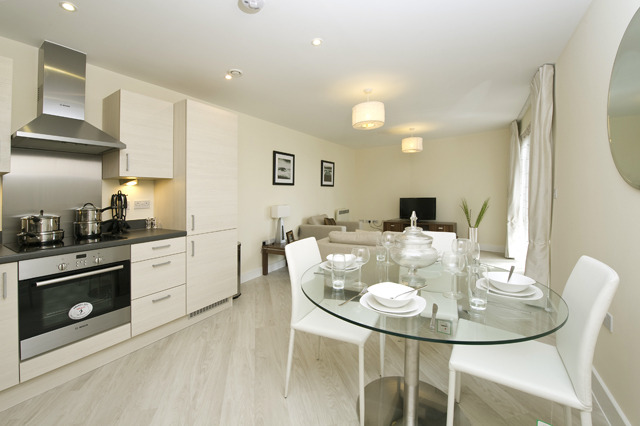 That's why developers go to great lengths to dress their properties beautifully. They know that homestaging is the key to achieving a quick sale and a higher sale price. But interior designers don't come cheap so aren't always an option for smaller developers. There are some basic things you can do to dress a property to sell:
Make the property look like a home that is lived in. Buyers are attracted by the lifestyle so match the interior to your target market, whether it's a sleek, minimalist look for a young professional's apartment or a relaxed yet contemporary look for a family home.
Choose simple, modern furnishings that fit comfortably into your living space and if you can throw in a statement piece of furniture or two, this really helps your property stand out.
Accessories complete the picture so pick bold, attractive designs and some brighter colours to bring the property to life.
Buying a furnishing package can also be a cost-effective alternative. We create showhomes for developers large and small. UK developers often opt for our furnishing packages which contain all the furniture, soft furnishings and accessories needed – and a free design service.
The InStyle team recently worked on some new apartments in Stratford, near the Olympic stadium. The developer's first open day had produced no sales at all, despite the apartments being beautifully finished. So they asked us to furnish one of the units which we did, based on our two bedroom furnishing packages. At the next open day, the developer sold four apartments immediately.
Don't forget you can use these furnishings for future developments so the cost per use is often lower than you think. We've even found buyers love the look so much they will ask to buy the furnishings along with the proper