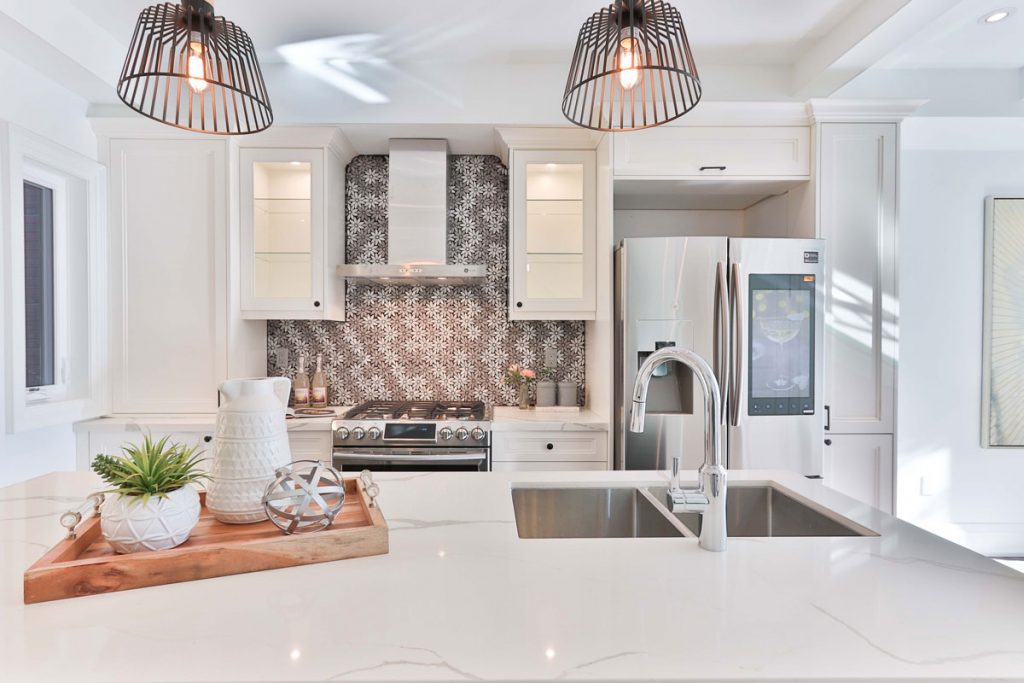 After several weeks of lockdown during the coronavirus pandemic, many of us have been spending much more time at home than usual. And that means we may be looking at our homes in a new light – perhaps tired of the same old colours and keen to refresh our décor with the limited resources we have available. 
Of course we have to be a little more creative than usual but there is plenty we can do to revamp our living spaces. So whether you're planning to sell your property in London later in the year or are just looking for ways to breathe some new life into a tired living space, our tips should provide you with some inspiration for giving your home a spring makeover.
Declutter your home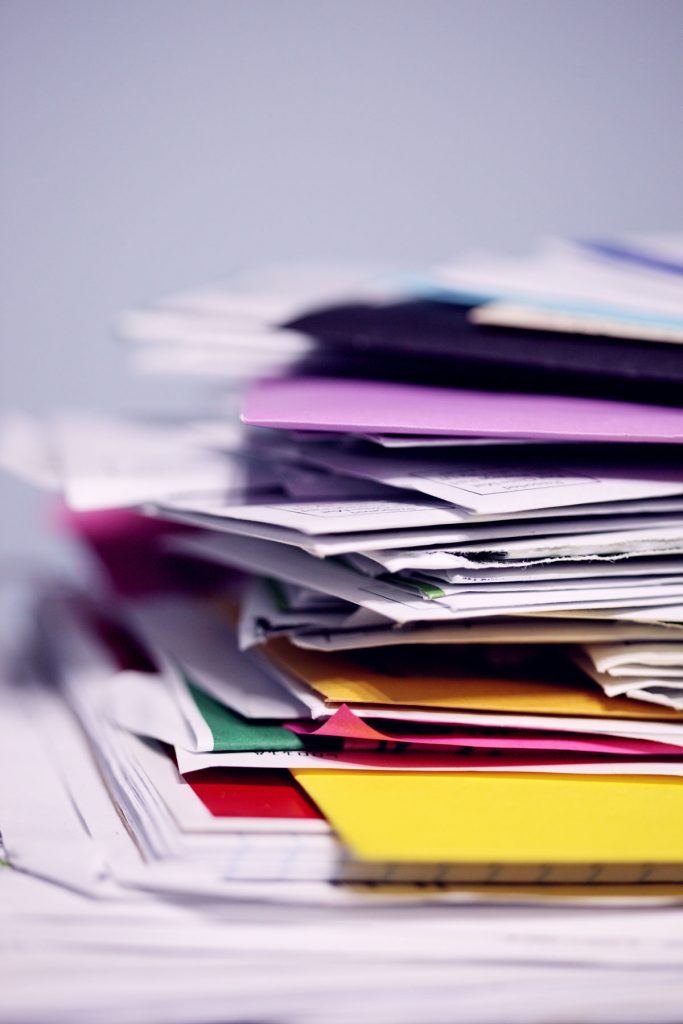 Probably the simplest thing you can do to enhance your living space right now is to declutter. We're now used to seeing all sorts of people being interviewed from their homes – from MPs to doctors and journalists and we're fascinated by what we see! But the main thing you'll notice is that there won't be much clutter!
So sort through your living room shelves and bookcases, your office space, your kitchen work surfaces and your bedroom drawers – you can take one room at a time.
Tidy up books ready to send to the charity shop when lockdown ends. Shred old bank statements and other documents. Bag up old clothes you no longer wear ready to send to the charity shop, again when lockdown ends. Your home will feel more spacious and you'll create a calmer and more relaxing environment. Never has the Marie Kondo philosophy been more relevant!
Redesign your space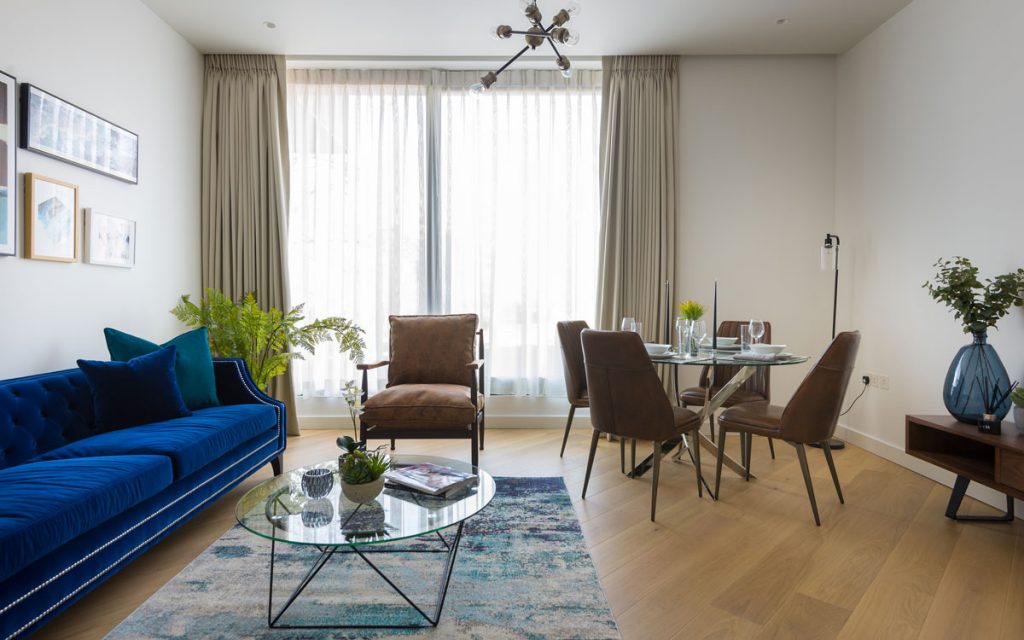 We furnish a room when we first move into a new home and then tend to leave things exactly as they are for years, without giving them any further thought! But now is a good time to think about the layout of your rooms and see if there is a better way to position your furnishings, whether to make it feel more spacious or to maximise its natural daylight. 
Think about how you use the room. Do you want the room to feel cosy and intimate or elegant and formal? Where is the best place to put the sofa, the TV or a shelving unit? Do you want to make the room look bigger, brighter or just a bit different? Draw a plan of the room to envisage how a change of layout can help you achieve that feel.
A lick of paint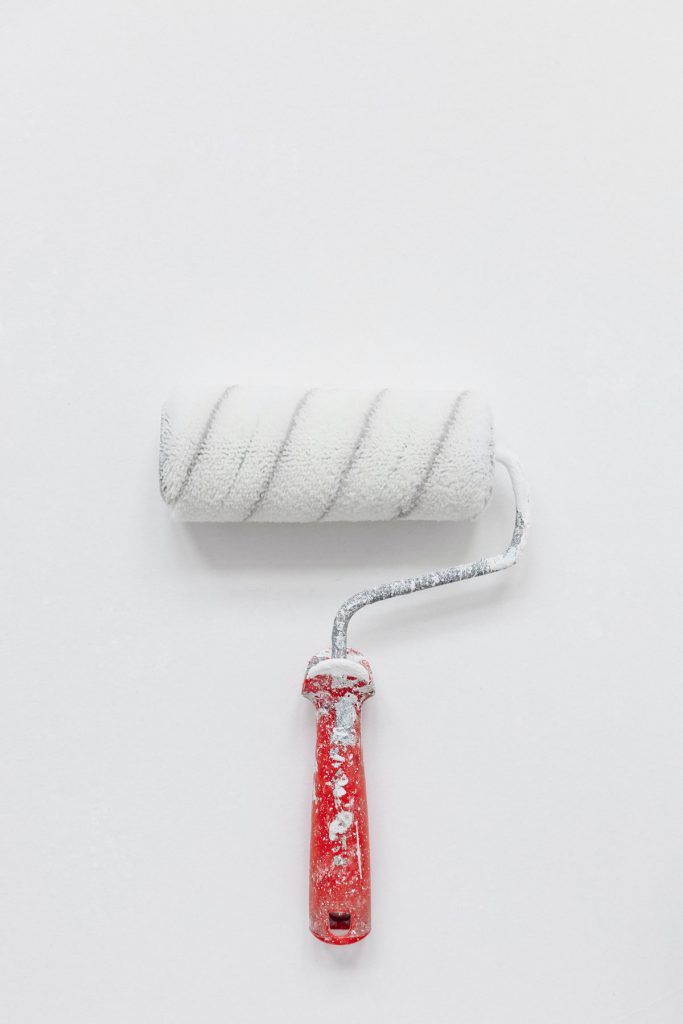 Perhaps the easiest way to freshen up your living space is with a lick of paint – and paint is something that's still easy to buy online. Most suppliers are still offering sample pots so order several and paint each colour on a separate piece of card or paper and then move it around your room to see how the colour changes in a different light as the sun moves around the room.
Remember that preparation is key and if you've never painted a room before, find a DIY tutorial on YouTube for advice on prepping your walls and woodwork before you start and what equipment you'll need – from brushes and rollers to the different types of paint available for different surfaces.
Also, if you rent your home, remember that you must ask permission from your landlord before you can do any decorating.
Upcycling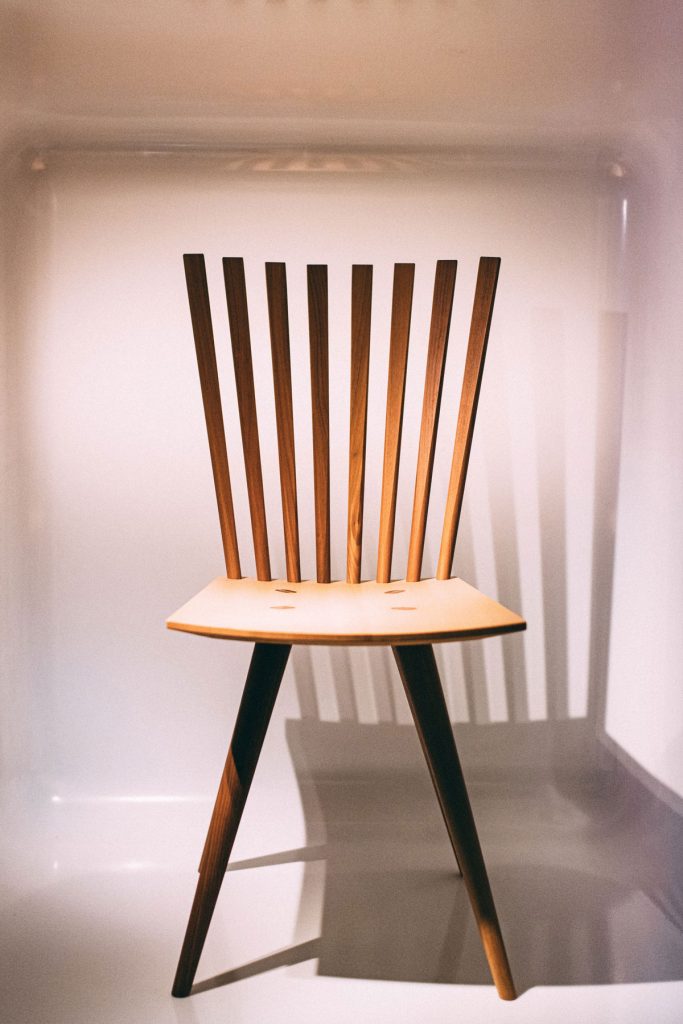 If painting an entire room seems a bit daunting, why not try upcycling a piece of furniture instead? Most of us have a shabby old chair or table hidden away that could do with a bit of TLC. Again, you'll need some advice on prepping – sanding, priming and painting and the type of paint to use.  But there are plenty of tutorials available on YouTube. 
Light it up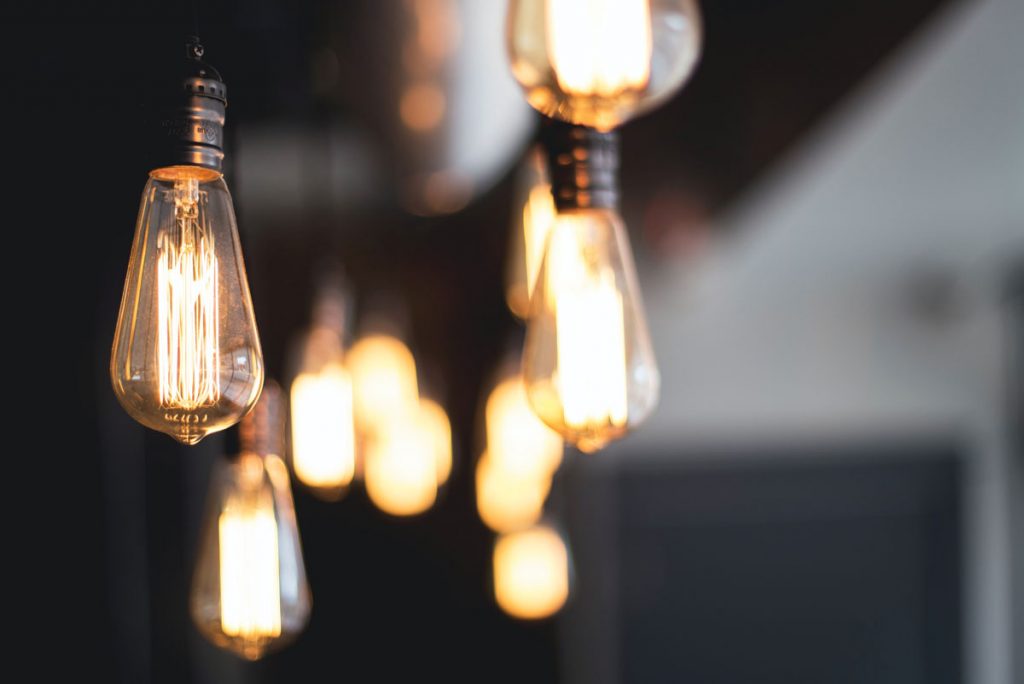 Lighting is crucial in any home and while we can't currently ask an electrician to install new lighting in our home, we can find a wide choice of beautiful lamps from online retailers. Whether you need a desk lamp for your new home office or a sophisticated table lamp to brighten up your living space, a statement lamp can really transform a living space. Look at our lighting blog for more inspiration and ideas.
Create your own art gallery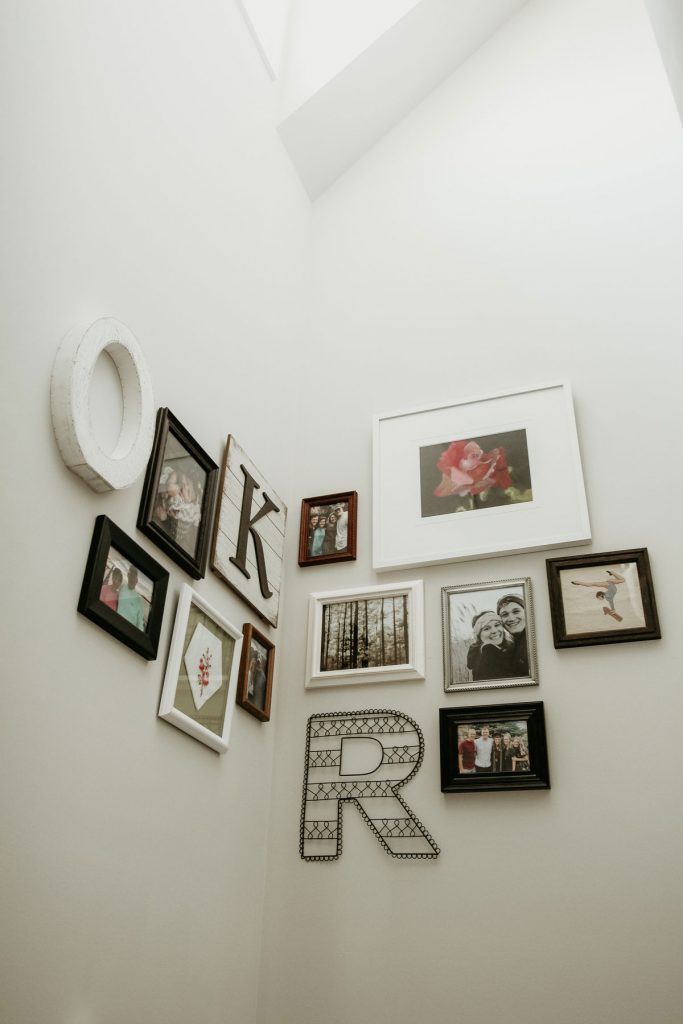 Artwork is an easy and affordable way to brighten up your home. Choose simple prints – bright colours or monochrome, contemporary or abstract – for a design to suit your mood.
And if, like us, you have a phone full of photos – of family, pets and fabulous holidays – then now is the time to print them out, find some stunning frames online and create a gallery wall to remind you of happy times.
Bring the outside in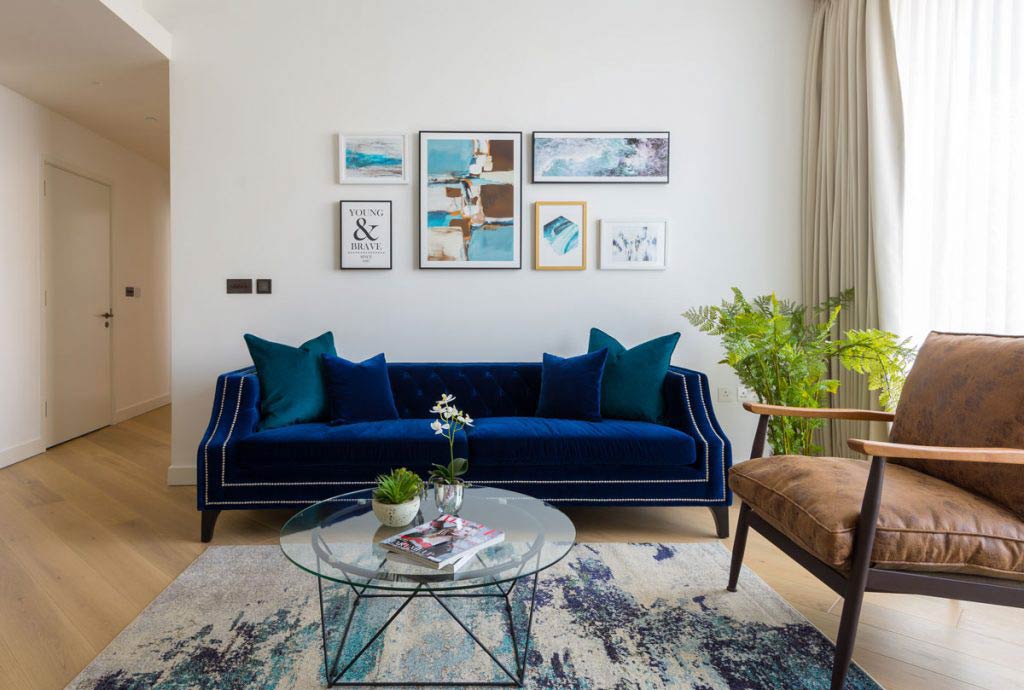 Going out for a walk to the park is something we usually take for granted.  But now that our outside activities are limited, it is more important than ever to bring plants and greenery into our homes so that we can connect with nature. You might not be able to visit your local garden center but many are offering home deliveries and you can also buy plants online from DIY stores. 
And if you are worried you don't exactly have green fingers, you can choose faux plants which are stocked by retailers such as Marks and Spencer and John Lewis. 
Grow your own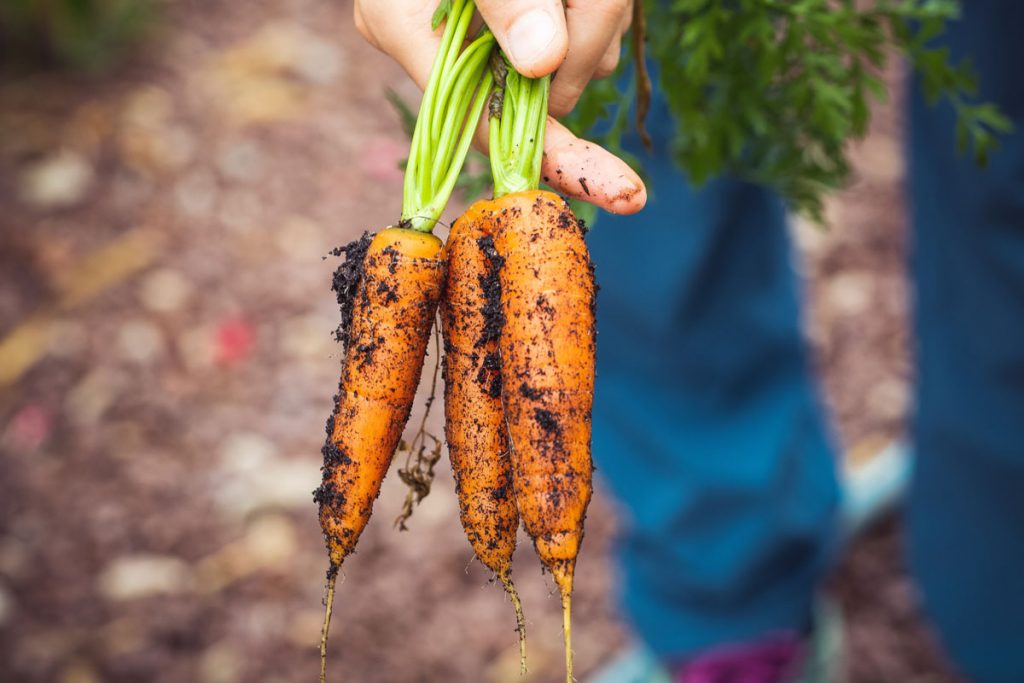 If you catch the gardening bug you could grow your own fruit, vegetables and herbs. You can buy seeds and plants online so if you have any outside space – however small – it could be a balcony, terrace, patio or even a kitchen doorstep – there are plants you can find that will thrive. And if you only have a windowsill, herbs are ideal as they don't take up much space.  And you can make your home cooked meals even more delicious too!
Even if you have just a small patch of grass or the space for a few pots, try planting some wildflower seeds – they're easy to grow and will provide some beautiful colour – and attract bees and butterflies.
Get creative!
We hope you find a few ideas here to revamp your home – we all need a little bit of fun in these difficult times. And if this makes you think about a whole new redesign of your home when life gets back to normal, please do get in touch with us at info@instyledirect.co.uk . 
For now, we can chat on the phone, discuss ideas and put together mood boards for you to think about. And when life returns to normal, we'll be able to make a start on your new living space to celebrate.