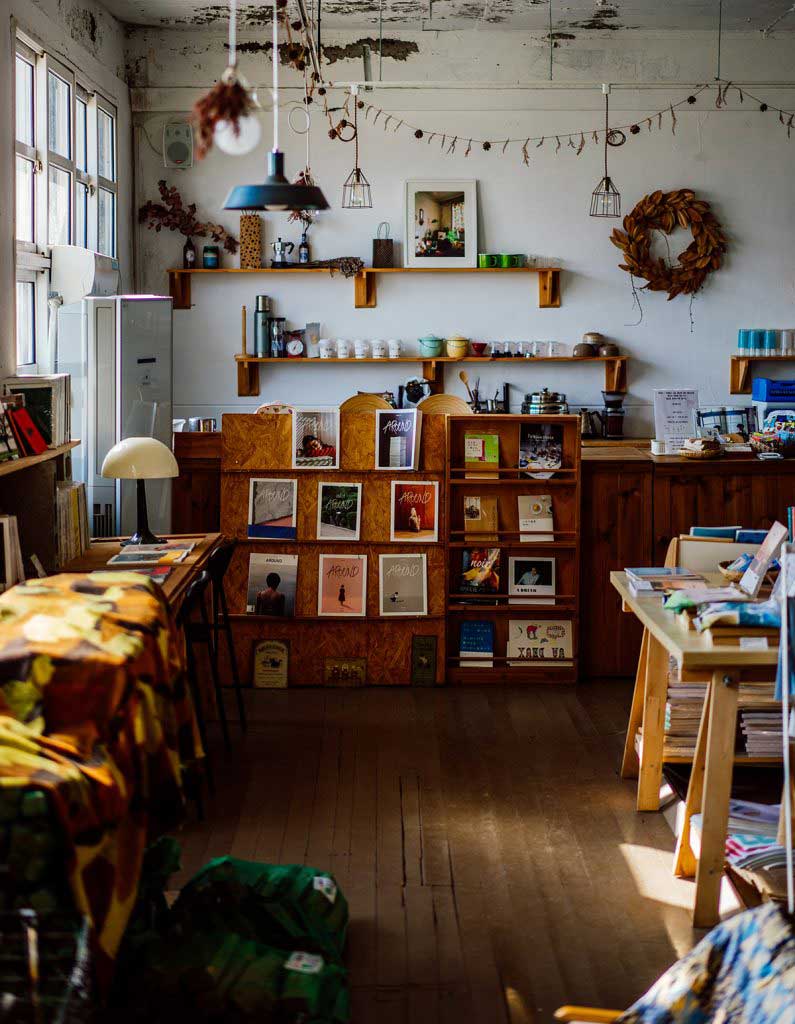 Staying indoors? We are too! Being inside all day can drive a person stir crazy, but it doesn't have to. During this quarantine you'll probably spend more time working at your kitchen table then you ever have before. So why not use this opportunity to revamp things? You may not want to get busy with a paintbrush and paint, but that doesn't mean your home has to stay the same. In fact, this isolation period is a perfect time to look up our Interior Design Services as well as our Home Décor Services to give yourselves some ideas on how we can help you refresh your place and declutter during isolation.
Now that we are home more you might start noticing how much more comfortable the sofa looks, and how appealing the Netflix and Chill is to the ridged dining table and countless (pointless) video conference calls. But we want to help you get out that funk and give your place a more productive influence. 
Below I have 8 Tips On How To Declutter Your Home During Quarantine and change the energy in your home for the better.
1. Clutter can be overwhelming and it may be hard to know where to start. Think of the clutter as a project, break it down into stages room by room, how do you want your interiors to look when you are done? We have Minimalism Interior Design, often a design approach that is characterized by austerity and laconism in decoration. Or we have High Fashion Interior Design, often glamourized and elegant decorations.
2. Donate. During this period of hardship, it is a good time to reflect and be appreciative of what we have. Decluttering doesn't all have to go in the bin. Start with the wardrobe, with clothes you've never worn, or are never likely to wear again. Donate to a charity and people in need, helping others will bring a warm feeling and a spring in your step and refuel you with energy.
3. Feng Shui is a traditional practice originating in ancient China, it uses energy "chi" to harmonise people with their environment, and can be put into modern practice in our homes. It really highlights being mindful with the layout of the home. This isn't a new practice for us, using our Landlord Furniture Packages we have applied Feng Shui where our clients have requested. It's a different way of thinking and sometimes quite challenging.
4. Home decluttering is a good workout, and it's time to work it! Now that every day feels like a Sunday (Ergo cleaning day) we really have ample time to re-vamp our homes. And did you know that by decluttering and cleaning our homes we can increase our concentration and creativity levels?
5. "Putting your house in order is the magic that creates a vibrant and happy life" Netflix Star and general all-around super cleaner Marie Kondo has some wise words on decluttering. Those shelves that needed tidying, the boxes of letters that needed shredding and not to forget those kitchen cupboards that need organizing! Take some time away from the electronics and allow your mind to have a break. Once your house is in the order you will feel in control and happier for it.
6. The term Spring Cleaning or Deep Cleaning is widely used. In many cultures it's to prepare the house in celebration of their New Year, and in other cultures it's a term used for a deep clean of the entire house. As we have entered Spring now is a good time to clean and introduce new vitalities into the home, and also a little culture back in our lives.
7. I know we said earlier that you didn't have too, but a good paint touch up may be what your home office needs. Different colours can affect your mood, productivity and energy levels. White and soft neutrals are versatile shades. Light blue's, greys and off whites, often help to promote focus and organization whilst also keeping the space feel light, bigger and airy. Design Philosophy is an important aspect of our Home Interior Design Services and our Bespoke Interior Design Services not only are our designs beautiful but they are also thoughtful and practical. Taking into consideration the use and layout of the space and utilising that in our schemes. With our bespoke services we can create schemes, mood boards and layout plans, to help you envision your property.
8. Organize externally to help therapize internally. Decluttering has been proven to have positive side effects, it is particularly good for reducing stress and anxiety levels. I mean who can relax and feel at ease when there are distractions everywhere. So if the situation out in the world has you feeling anxious and agitated, help take your mind off it with a good declutter session.
So hopefully you are staying indoors and staying positive and using our tips to help enhance the energy in your home and motivate you to start Decluttering in Quarantine. And as we all look forward to coming out of lockdown we would love to hear your experiences with decluttering or Feng Shui! Leave us a comment on how has decluttering changed the vibe and energy in your home?