It's that time again when everyone has set out their New Year's resolutions – vowing to get fit and healthy or master a new language or skill. But what about your rental property? It may need some tender loving care too, so what better time of the year to make some changes?
With the beginning of every new year comes a surge of exciting opportunities, marking January as a bustling month in the property market – if you were thinking of leasing out your apartment, now is an opportune time. Here are our top tips to market your property and secure a swift rental at the best possible price for the upcoming months.
Transform a Blank Canvas
The income that you can expect from your buy-to-let investment will vary depending on the type of property you own, the area in which you buy and, more often than not, whether the space is already furnished prior to viewings. New research into the UK property market (Source: Property Week, March 2017) has revealed the marked effect of furnishing on yields and investment returns — it makes all the difference. Research shows prospective tenants view an unfurnished property as a capital cost they want to avoid, meaning a majority of tenants will want and need a fully furnished space. A beautifully styled property will give it the edge it needs to stand out in a busy market.
The solution? Our design-led furnishing packages. With an extensive range of contemporary, high-quality furniture and home accents, our team have experience in transforming an empty rental property into a desirable home environment for your tenants in a matter of days. From specification, sourcing and installation, leave it to our skilled team to complete your interiors project from start to finish.
Using our Gold furniture package, this modern one-bedroom property in South West London was installed by our fitting team and dressed by our designer within a day, swiftly transforming the space for a quick let and high return on investment.
Determine Your Budget
If you're a landlord looking to give your buy-to-let property a refresh or you are looking to refurbish your entire buy-to-let portfolio, you have to balance providing quality furniture while still ensuring that it is cost-effective and hard-wearing. But how can you determine just how much you need to spend?
Fortunately, you can still furnish an apartment with quality pieces without breaking the bank. Intended to meet a range of styles and price points, our Gold and Diamond furnishing packages strike the perfect balance between value for money and on-trend design.
Everything you'll need to create a chic, contemporary space that tenants will instantly fall in love with is included in our mid-range Gold furnishing pack. From the whimsical, pastel colours of our Rose Gold package to the luxe metallic touches of our White Gold package and sleek, statement furniture of our Yellow Gold package, landlords can feel confident that any of these ranges will slip effortlessly into any contemporary space.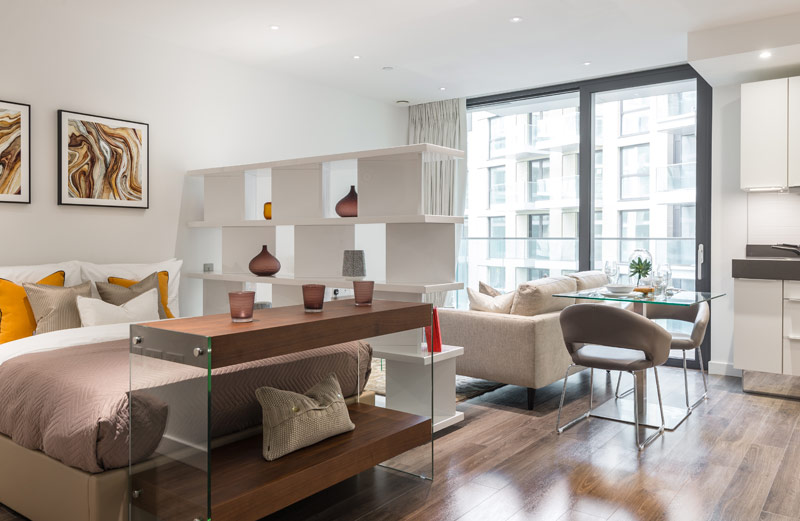 For owners of high-end, luxury homes and investment properties, our Diamond pack offers stunning interior solutions to match. With three exclusive ranges to choose from and soft furnishings designed and produced in-house by our skilled craftsmen, you can be sure of superior quality every time. Featuring seamless colour palettes, rich, luxurious fabrics and striking accessories, our Diamond pack allows landlords to lend an air of distinction to their properties without cutting into their budgets — a win-win situation.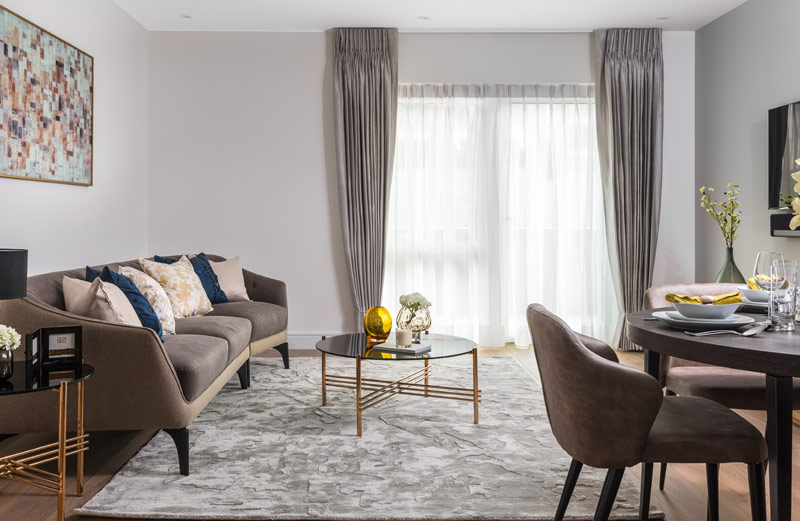 New Colours for a New Season
So, you've already crunched the numbers and calculated your budget. Now it's time to look into interior design trends and how to effortlessly incorporate them into your home.
Using some of 2018's top interior trends will no doubt boost your property's appeal, attracting high-calibre tenants who can appreciate a beautifully-designed, stylish space. Start with the basics: colour. Leading specialists Pantone have announced their bold, majestic Color Of The Year 'Ultra Violet'. A brilliant shade of purple, the versatile hue is already making itself at home in living rooms and bedrooms across the world. You too can take inspiration, injecting some vibrancy into your interiors with soft furnishings and accessories — both of which we offer in our trendsetting ranges. Even incorporating more subtle tones of mauve or plum will give your interior an eye-catching, on-trend edge, and help your property stand out in the market.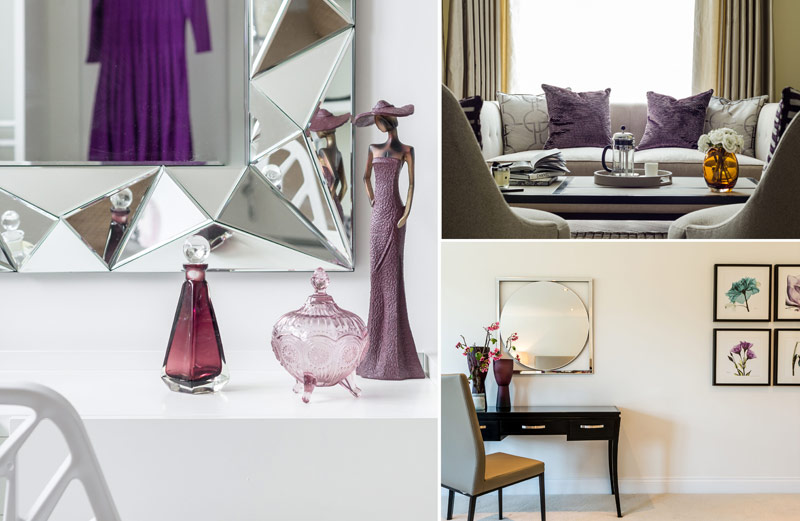 Appeal to Your Tenant
As highlighted above, furnishing your buy-to-let property has many benefits. In today's competitive rental market, being able to offer a furnished home can help you attract tenants and minimise void periods — in fact, unfurnished properties take 30% longer to let. With this in mind, it is vital to decorate and furnish with your ideal tenant in mind.
With a proven track record of 85% of our property installations let within a week, we know exactly what type of furniture your target tenant will like. Working professionals are looking for a home with high-quality furniture and luxury fittings, while students will be content with the basics, like a comfortable bed and an efficient study desk.
Furnish with your ideal tenant in mind and you'll automatically increase the appeal of your rental property to your target demographic. For corporate tenants, a seamless interior scheme with wonderful attention to detail will draw them in as soon as they step in the front door.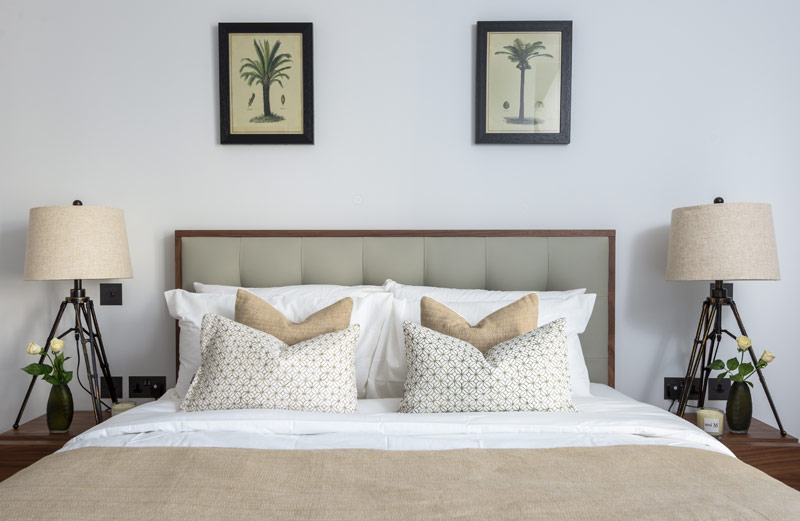 At InStyle Direct, we specialise in bringing together the best elements of interior design to ensure a stylish finish, whilst also maximising your return through the use of our durable and affordable furnishing range. From our bespoke, in-house manufacturing to our cosmetic services, you can be sure your property is in safe hands.
For more information or to enquire about increasing your home's potential, get in contact with us today.