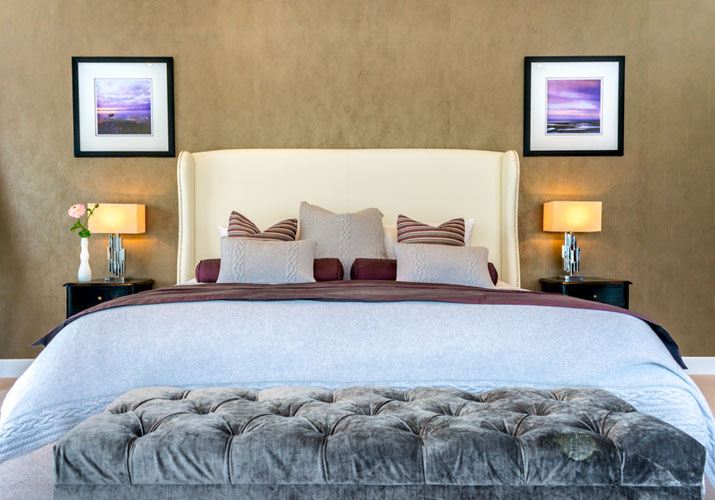 We may be all washed up when it comes to the weather but there are some really hot interior design trends out there right now. Here's our pick of the best for 2014.
A return to symmetry
After several years of eclectic and quirky interiors, we're seeing a return to elegant, symmetrical designs. Go for this style of traditional look and you'll create a timeless, balanced space – elegant and easy on the eye, particularly in larger rooms. Classic furnishings and colours will add to the sophisticated feel.
All that glitters
Go for a fabulous mix of metallics to add some glamour to your home. And don't be faint hearted – golds and silvers complement each other perfectly. For a really sophisticated look try placing a bold, gold mirror above a silver console table. Or you could experiment with some gold and silver cushions, a beautiful metallic lamp or gold picture frames. For a really up-to-the-minute look, create a dark feature wall as a contrast to show off your metallic accessories. Or if you prefer, go for a more understated look, using neutral furnishings as your backdrop. When we are providing a furnishing packages for a rental property, we often pick and mix with colours and fabrics and you needn't spend a fortune to give your home five star glamour.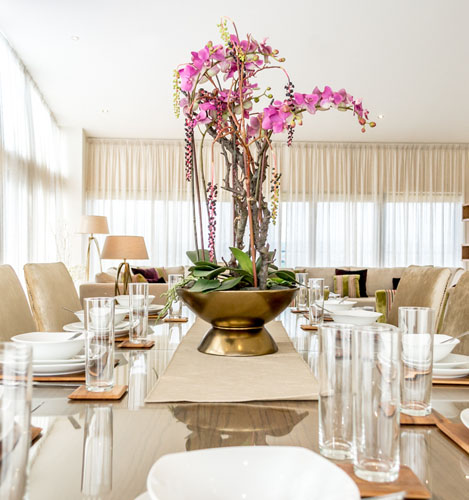 In the pink
The Pantone Colour of the Year is Radiant Orchid. Use it however you like. You could go for a pop of vivid colour for upholstery, cushions and throws which all look fabulous in this wonderful hot pink. We've even seen it used for doors and walls. So go on – be bold!
Going round in circles
Yes, the circle is back. It's so much more interesting and modern than a square. So maybe add some circular cushions or a rug, maybe with a geometric inspired print. Or you could go for a real statement piece – maybe a stunning circular mirror. Or how about a chair with a distinctive circular back or a neat, little circular side table? Whatever you do, don't be square!
So a few ideas for brightening up your home over the next few months. Creating a home you love is all about choosing furnishings and colours that express your personality. So be confident and above all have fun.