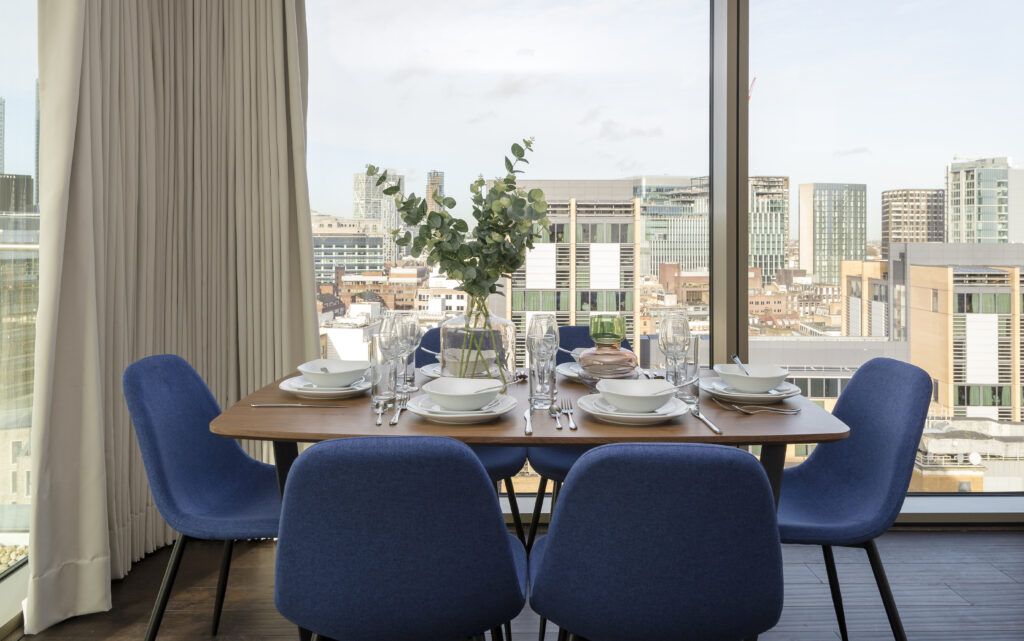 If you haven't used an interior designer before, the prospect can be daunting. How do I decide which one is right for me?  How much will it cost?  What can I expect from them? These are just some of the questions you should be asking. 
Our top tips will help you through the process of hiring an interior designer and clarify what questions you should be asking.
But first, make sure you get the best out of using an interior designer by considering these points.
Do your homework: 
First, do some thorough research about the interior designers in your area – you can find listings online and you can also find recommendations in interior design magazines and websites. 
If possible, word of mouth recommendation is best as you can ask detailed questions about the company's services and get a real idea of how they operate. 
The project:
Decide on what work you want to have done – write a list of your requirements.  Are you looking for a major refurbishment that will involve knocking down walls or other structural work or are you looking for decor and furnishing only?
The budget:
Decide how much you can afford to spend.  Your budget may affect your ultimate choice of designer and will definitely affect the scheme they create for you.  It's also important to decide which areas you can compromise on if necessary.  If the quoted cost is above your budget then decide which elements you can cut back on.
Timescale:
Creating a new interior will take time, particularly if structural work or electrical and plumbing work is required.  The designer will need time to develop a scheme and source samples, fabrics, furnishings and accessories that are truly right for you.  Find out how long the project will take and be prepared for the upheaval.  You may even have to move out of your home for a while the work takes place. 
Decide on your own style:
Some clients are happy to give us complete freedom to design an interior for them while others wish to have more input but whichever option you prefer it helps to think about your own style and what type of living space you will enjoy and feel comfortable in. 
Create a mood board using images, photos from Pinterest, interior design magazines or websites to help you develop your own sense of style.  This should include colour palettes, furnishings, textiles, artwork and other accessories.
Questions to ask an interior designer
Now you've thought about what you are trying to achieve and picked a shortlist of perhaps two or three designers, what questions should you be asking them?
What interior design services do you offer?
Interior designers vary but as a guide, ideally they should offer:
Initial design concept
Space planning                    
Liaison with architects and planning authorities if necessary
Sourcing furnishings and accessories
Dressing the property
Refurbishment
In-house contractors (or recommended, regular contractors)
Project management
What fees do you charge?
Ask the interior designer how they cost their work.  Do they charge a flat rate for the project (which is preferable and gives you complete control over the budget) or do they work on an hourly rate?  They won't be able to give you an exact figure initially as it takes time to develop a complete scheme with its associated costs but they should be able to give you a breakdown of the way they charge out costs so that all elements of the project are clear and transparent.
Can I see the references and examples of your work?
Ask to see a portfolio of the designer's work – this will help you to get an idea of their style and the finish and quality of their work.  This could be photos or even better you might be able to visit one of their other projects.  If possible, talk to a previous client to get a better idea of how the designer works and how happy they were with the service and of course the result.
How does your interior design process work?
Every designer will have their own way of working and they'll be able to explain this to you.  For example, we start with an initial consultation, then we develop a design concept with mood boards and samples, create the design scheme itself, followed by installation and dressing the property. We encourage clients to provide feedback throughout these stages.
Do you have a showroom?
Ideally visit the designer's showroom to see some of their design concepts and examples of the furnishings, fabrics and accessories that they use.   We have London design showrooms in Fulham (Imperial Wharf), Hammersmith (Fulham Reach) and Nine Elms, Vauxhall (Nine Elms Point) – simply call us on +442089641966  to book a visit.
Can I meet the designer who will be in charge of the project?
A good working relationship between client and designer is essential.  Our aim is to make interior design process enjoyable and friendly so we always spend time getting to know the client and choosing the right designer to work with them to ensure that working together will be a pleasure.
What is your own personal design style?
Of course, an interior designer will create a home that meets your needs and is individual to you but they will inevitably have their own signature style too.  This could be opulent and glamorous or relaxed and laid back.  You need to decide whether you are looking for their signature look for your home or instead prefer to have them help you find your own style.  So find out about the designer, their style and their approach to see what they will personally bring to the project and whether they will be a good fit for you.
And finally, enjoy your new home!
Once you have made your decision, perhaps our most important advice would be to trust your designer!  We listen to clients at every step of a project and the client always has the opportunity to provide us with feedback.  But above all, designing your new home should be fun so if you choose to use an interior designer, have the confidence to trust them and give them the creative freedom to do what they do best.
If you are considering using an interior designer for the first time, why not have an informal chat with one of our experienced design team?  Call us on +442089641966  or email us at info@instyledirect.co.uk for more information.