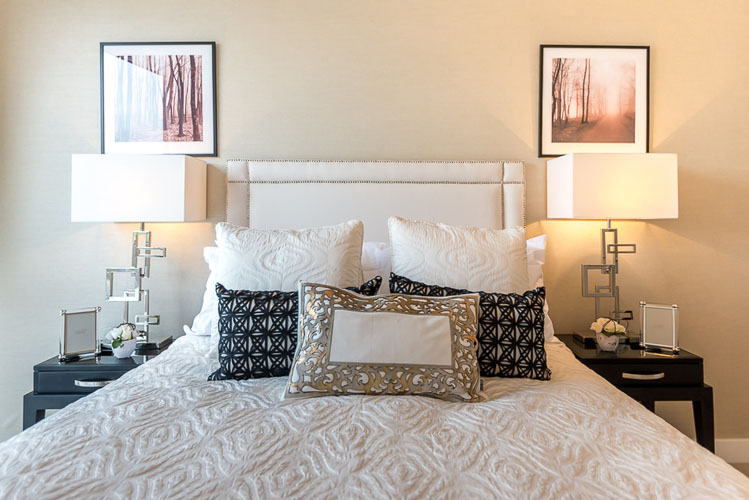 Headboards. We love them. They're a bit of an art form in their own right and getting the design spot on can completely transform the look of your bedroom. But where do you start and what look should you go for?
There is a never ending choice when it comes to designs and fabrics. Studded, panelled, padded, mirrored, wooden, velvet, leather, patterned, plain, geometric …
We love using simple, contemporary fabrics such as the Kirkby Design Apollo Collection. There are three metal effects – a brushed steel, an anodised surface texture and a super smooth, metal finish.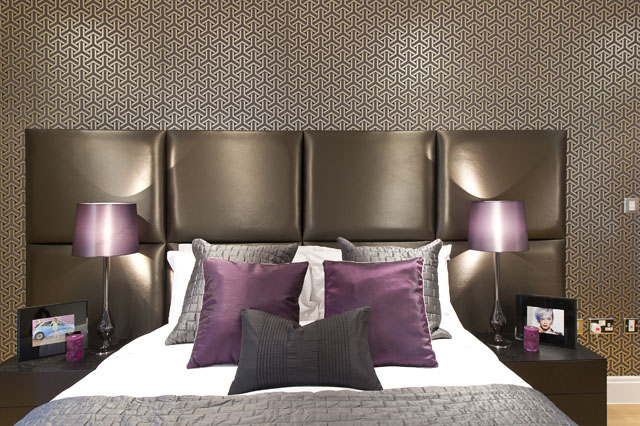 Creating a luxurious hotel feel
If you're choosing a headboard to go against a detailed wall covering or similar colour scheme make sure it doesn't get lost in the room. You can avoid this by adding a simple wooden surround to your design which captures and streamlines the detail. A wooden surround also clearly defines the headboard's fabrics and colours and creates a luxurious hotel feel.
You can enhance the look of your bedroom by bringing your bedside cabinets within the width of the headboard. Add a long mirror either side and some subtle lighting and you'll create a really elegant, co-ordinated feel. Here is an example of how we have used this look in one of our furnishing packages.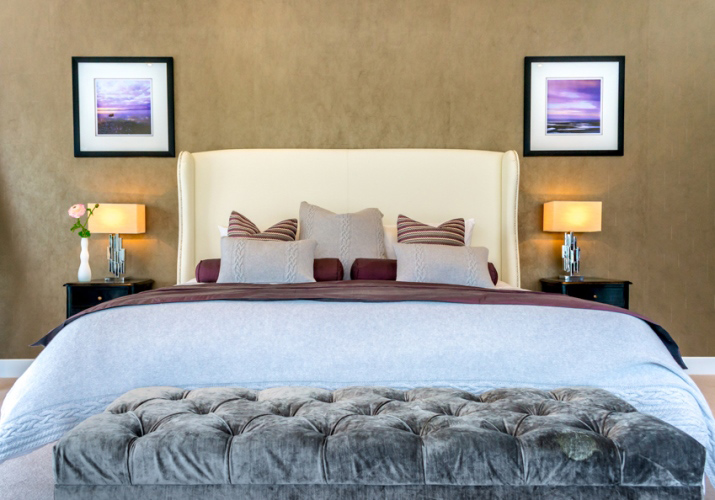 Keeping our finger on the pulse
One of the favourite parts of my job is meeting with fabric suppliers to keep up-to-date with the latest ideas and trends. So it didn't feel too much like hard work when we all recently spent a couple of days visiting Abbott and Boyd's Chelsea Harbour showroom, a presentation and a champagne breakfast made it a great way to see their latest creations!
We'll keep you posted when our favourite suppliers introduce new ranges so watch this space..