Curtains and window dressings can make or break your beautiful new interior. But sometimes the huge choice can seem overwhelming. From simple roller blinds to full length, velvet curtains, there are so many styles to choose from. And you'll find literally thousands of fabrics, priced anywhere between £20 per metre and £120 per metre – so you want to get it right. So here are our top tips for choosing a beautiful window treatment for your home.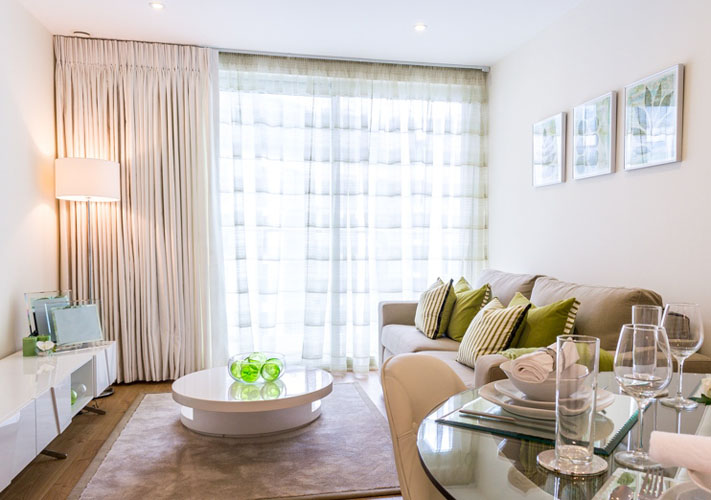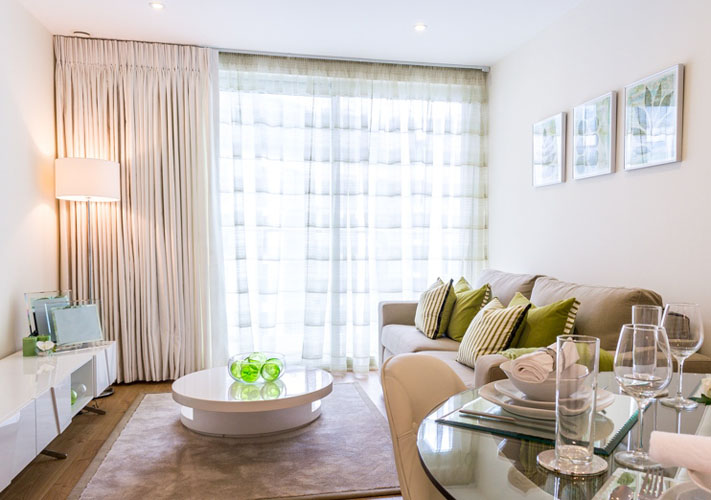 In the mood
First, think about the mood you're aiming for. For a contemporary look, go for simple, light fabrics, nothing too bold. Linen, cotton, wool and other natural fabrics look modern and stylish and are right on trend at the moment. Choose a natural colour in a streamlined design that will stand the test of time. For a modern twist, you could go for a pair of islet curtains or, one of my favourite designs at the moment, a sheer curtain with a smooth, elegant wave heading.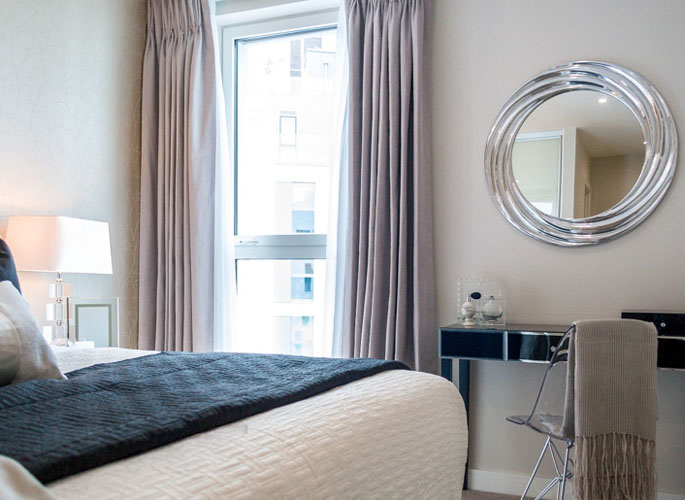 For a grander, more bespoke look, perhaps an elegant living room, a heavy silk or velvet works well but these fabrics are definitely an investment purchase. You'll need to spend a little more for this high end look so make sure you pick a neutral colour that you'll still love in a few years' time. You'll also find that neutral colours don't fade so much in sunlight, unlike brighter colours, so they'll stay looking good for longer.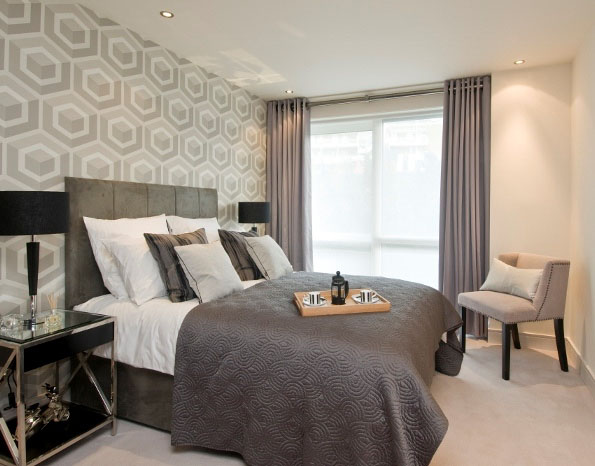 Colour
While neutral colours – white, soft greys or stone – are always a good, classic option there are times when you might like to use more colour, so maybe try a fabric in the same tone as your walls but perhaps a few shades lighter. Or pick out a colour from a striking rug or even a piece of artwork. However, in a bedroom, you may prefer a darker colour that will help keep out the light.
Prints and patterns
Beautiful curtains can really bring a room together but be careful with prints and patterns. If your décor and furnishings are quite plain you could create a strong statement with a bold pattern but don't overdo it or the effect will be overwhelming. If you choose a print or pattern, maybe pick out one of the colours and use it as a focal fabric for the rest of the room, bringing it through into cushions or perhaps a rug. A print tends to work better in larger rooms. Remember though – if in doubt, less is more.
Contemporary or traditional, light and neutral or bold and colourful – curtains are a great way to update the look of your home. And hopefully our tips will help you make the right choice.