Are you one of half of London's population that describes their living space as a 'large bedsit'? Even if it has three bedrooms, it can still feel small. It's unsurprising when you consider that space is at a premium in all major cities around the world. Help is at hand however, with a surprising number of clever design ideas that can make any home feel bigger. Here are my seven space-saving solutions:
1. Creating zones
In a studio or small apartment it may seem incongruous to divide the area up even more, but by defining different zones, it can make the area seem bigger. A sliding door for example can act as a wall to conceal the 'bedroom' during the day. It's a similar principle to the Japanese idea of partitions creating self-contained rooms that help the 'flow' of the space. If the partitions or sliding doors are opaque (for example made from frosted safety glass) then they will allow light to flood through the home to give it a spacious feel.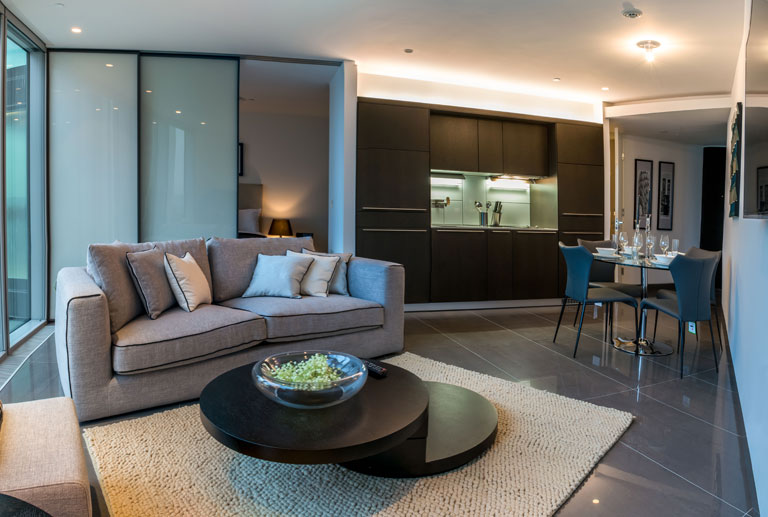 Another simple but effective way to create zones is with large free-standing pieces of furniture such as shelves. When filled with beautiful accessories, these can become focal points in their own right.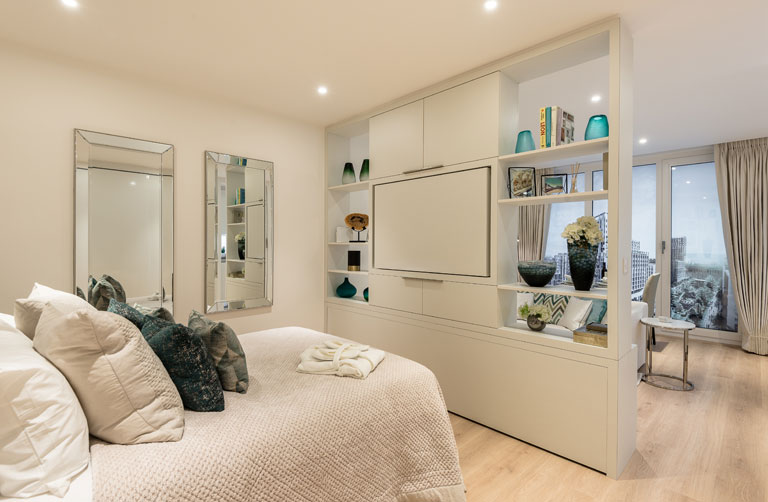 2. One space, different uses
If you have added false walls as suggested above then increase their usefulness by making them accessible from both sides. For example a TV that swivels easily to be viewed from either side is a great touch. If an apartment is being presented for rental, then these clever touches will give your property the edge.
Tenants expect good audio visual provisions and hi-speed Wi-Fi in every room, especially if they are students, so we advise landlords to fit CAT6 cables that allow high-speed connectivity.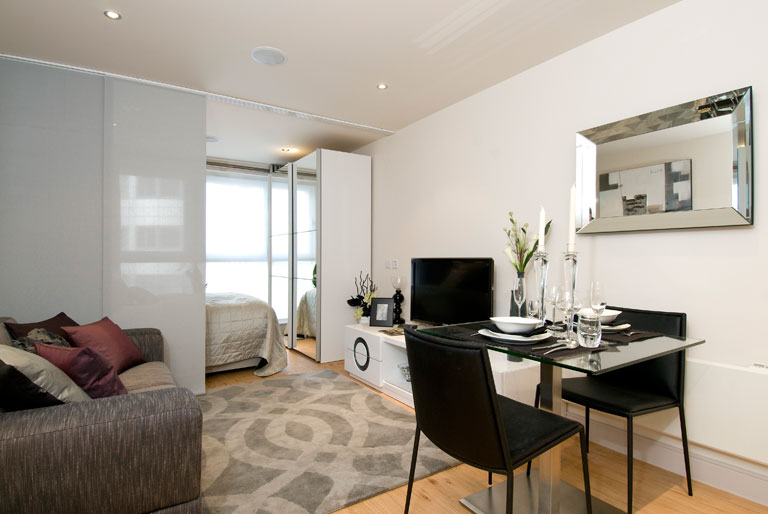 It is important to consider storage for tenants too – that's why 'multi-use' furniture can be beneficial; a bed that folds to become a couch, shelves with a fold-out compartment that can be used as a desk and chairs with under -seat storage are just some examples.

Our furniture packages include great storage and space-saving solutions. The Gold pack for example includes a storage compartment bed to help tenants maximise their bedroom area, while the Diamond pack has furniture that is designed to suit any apartment size.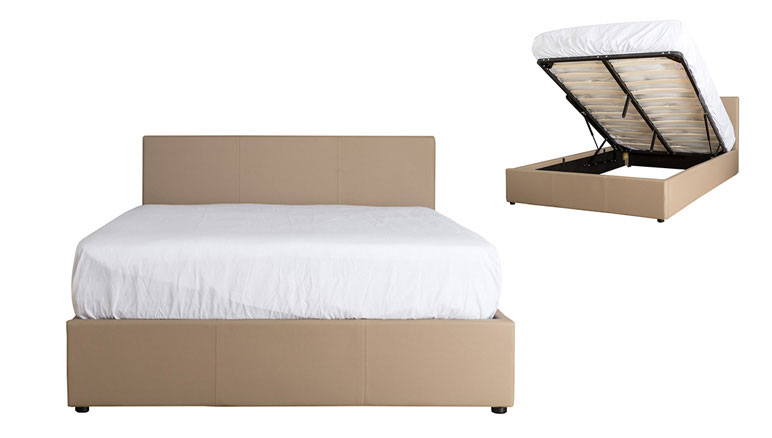 3. Mezzanines
Depending on the height of the apartment, a mezzanine is a creative way to make the most of the space. It's a second level that allows for a private bedroom and bathroom without losing any of the light. In one refurbishment project, we were able to swap the configuration of the bedroom on the lower level and the kitchen on the upper and in doing so, turned one main bathroom into two en-suite bathrooms for the bedrooms. These were also more private for being located on the upper mezzanine level.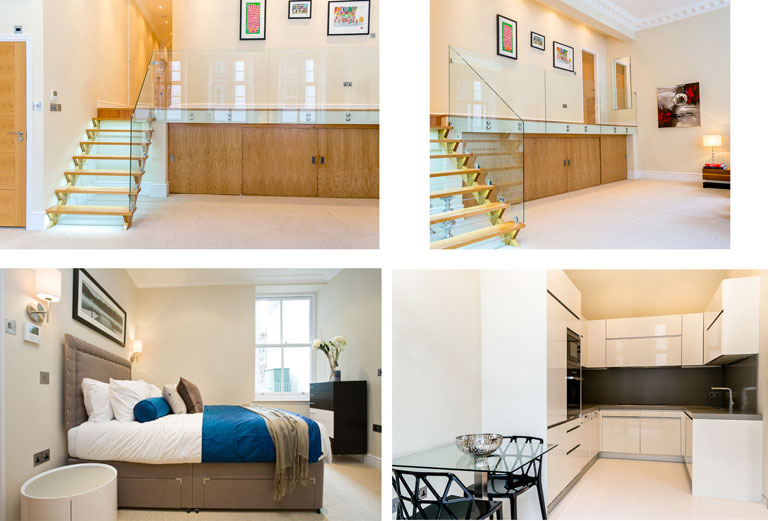 4. Lighter and brighter
The darker the space, the more confined it feels. That's why thick, dark curtains are a mistake in a smaller room as they reduce the light and add a heavy frame to the windows. White curtains or roller blinds are a better solution, as we have used on this project. Here, the heavy drapes were replaced with white roller blinds that instantly opened up the space. As part of a home-staging project for sale, our design team's refurbishment and furnishings resulted in the property being sold in just four days and at a higher asking price than originally hoped for.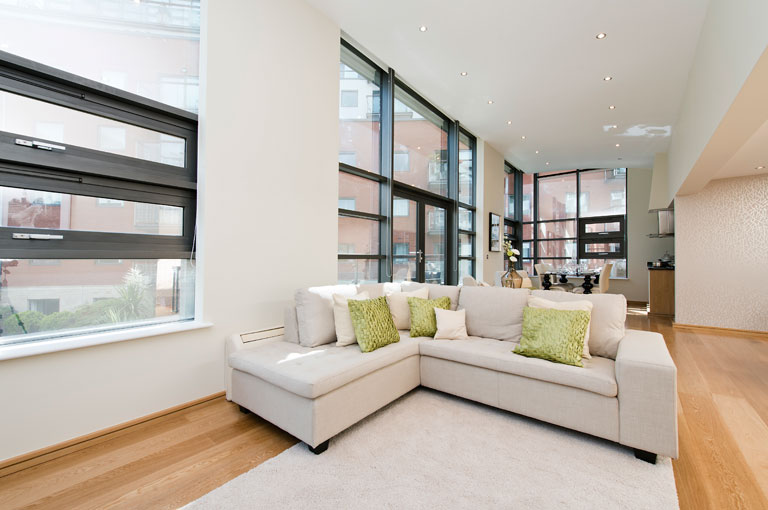 5. Making space
Using clever planning techniques, there may be areas where space can be stolen or borrowed from. For example, in this project the living area and kitchen were on the first floor while the bedroom was on the lower floor. A staircase led from the bedroom to a small landing and a set of double doors that opened into the lounge. During the refurbishment, our designers identified this as wasted space that could be better utilised. The team removed the double doors and made the four metres of hallway into part of the living area, instantly creating a wide and welcoming room.

Don't be afraid to rethink the space; it can make a huge difference. On another project, the team approached a series of poorly-converted flats with this same strategy and had amazing results. They removed the suspended ceilings to discover grand ceilings nearly three metres in height; they exposed the boarded-over windows in the stairwell to flood the hall with light and they replaced some of the period features that had been lost to reflect the building's elegant façade. Inside, well thought-out, open-plan design gave the property the edge, turning it from a dark and uninspiring set of properties into highly-desirable apartments.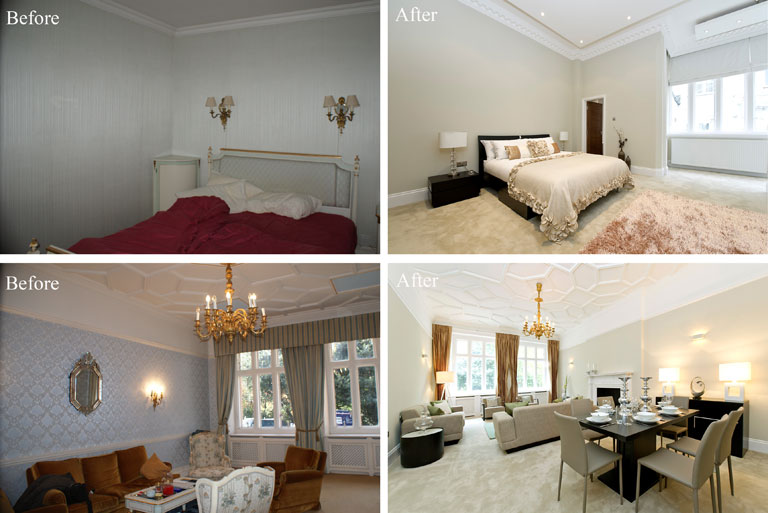 6. Make a feature
On another project, the design team noted an abandoned roof space used only for storing water tanks and a satellite dish. With outside space at a premium in London, they knew that the apartment could benefit from being able to offer a roof terrace feature in the sale.
IPE hardwood was used to clad the terrace area, then artificial grass and hedging was positioned to best effect. Floor lights gave the area a pleasant ambiance in the evening and its sunny aspect in the morning makes it the perfect breakfast area. We created access to the terrace from bedrooms two and three and what had once been an uninspiring space is now one of the property's most attractive features, a great selling point in a busy, central London location.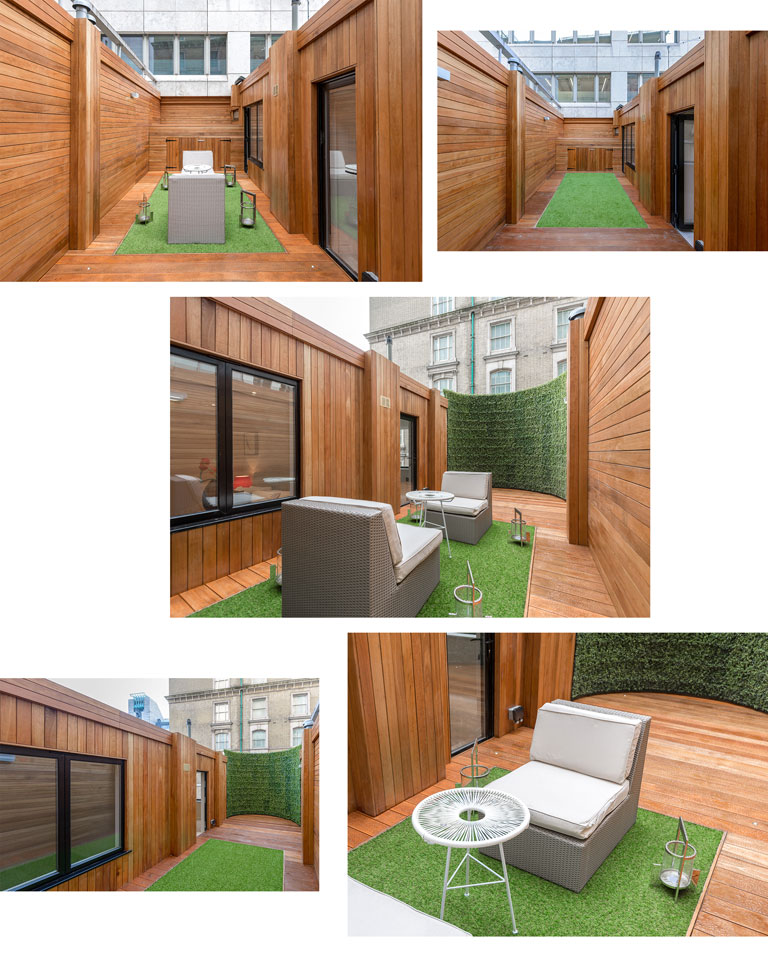 7. Minimalist beauty
Small spaces are notoriously easy to fill and in no time can look cluttered. The 'less is more' ethos in design has become an art form. Keep accessories to a few well-chosen and well-placed items and pay attention to colour. Neutral palettes for furniture and walls will help the space feel light and bright, allowing you to introduce a few bold colours through accessories such as cushions and vases.

If you would like our design team to make your bijou space beautiful, then get in touch today.