This year has seen vivacious citrus colours making an impact in our designs and we'll continue to use these strong accent tones over the coming seasons.  But we're already looking ahead to the colours and trends that will be a feature of next autumn and winter.  Global Colour's seminar at Interiors UK back in January gave us some real inspiration so here are some of their predictions for this year and ideas as to how you can use the latest colour trends in your own home.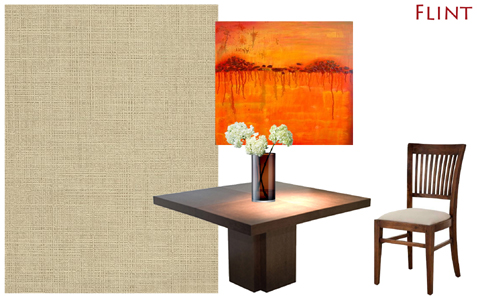 Flint Natural Interior
Flint reflects the warmth of the changing seasons and autumnal hues.  Deep, earthy tones such as warm greys, red-based browns and oranges are key.  Natural fabrics with thick weaves add to the primitive nature of this concept, helping to create an organic yet homely feel while dark woods and stone add to this natural interior.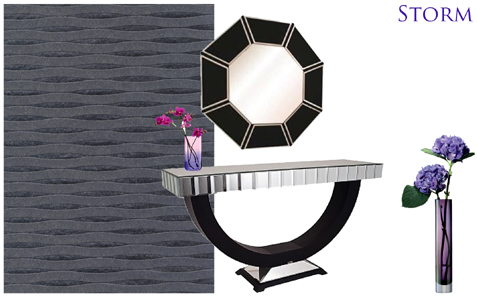 Storm
Storm is just what you'd expect – bringing to life the dramatic weather of the winter months.  Metallic tones such as indigo, silver greys and black bring to mind winter's stormiest days.  Shimmery silks add a feminine touch, layering fabrics to create a subtle intensity.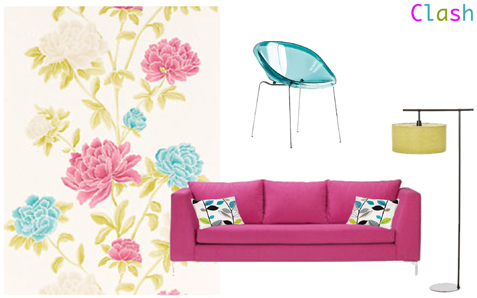 Clash
A touch of eccentricity here with experimental clashes of colours and styles.  Team vibrant colours such as fuchsia and teal to create a bold contrast.  These tones can be used in traditional prints to successfully mix old and new and it's this combination of fabrics, furniture designs and finishes that works so well.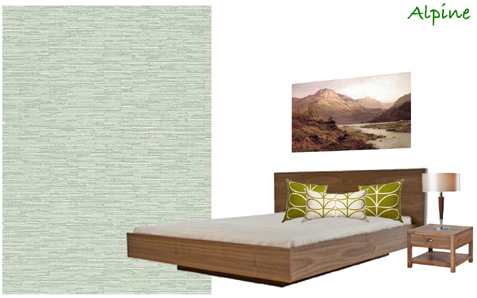 Alpine
The Alpine trend is all about 'bringing the outside in', combining warmth with a fresh, natural feel.  Greens, yellow-based browns and creams create a cool 'outdoors' feel complemented by traditional wooden furniture.  Weaved cottons and linens add to the simplicity of this rustic look.
So these are some of the trends you'll be seeing in interiors magazines and shops over the coming months.  And while we don't always have the time or money to create a whole new look for our home, it can be fun to ring the changes with a few new ideas, maybe some soft furnishings, new curtains or a stunning piece of furniture.